Team Chain Reaction Nukeproof Mechanic, Carl Lottering Geeson, takes you through the team edition of the Nukeproof Scalp that the team are running during the 1st World Cup of 2012. Also including a helmet cam run by Joe Smith and some incredible images of the team during the first few days of the 2012 World Cup season.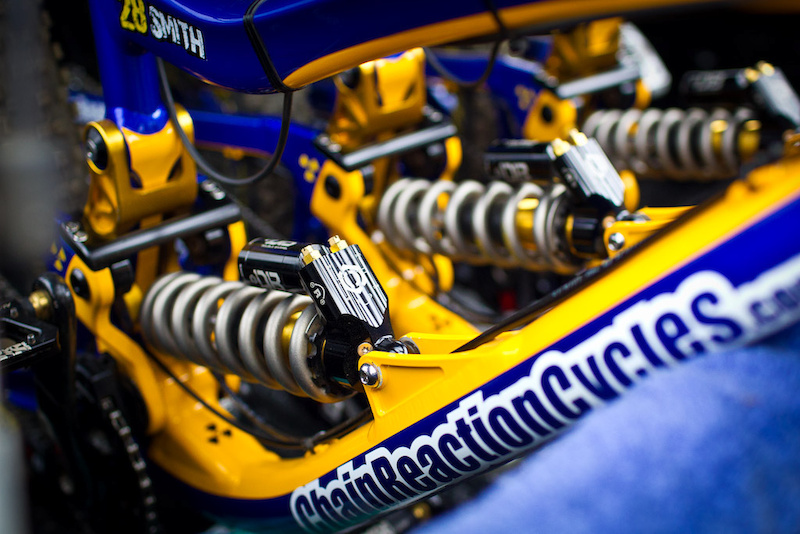 The bikes are looking in top form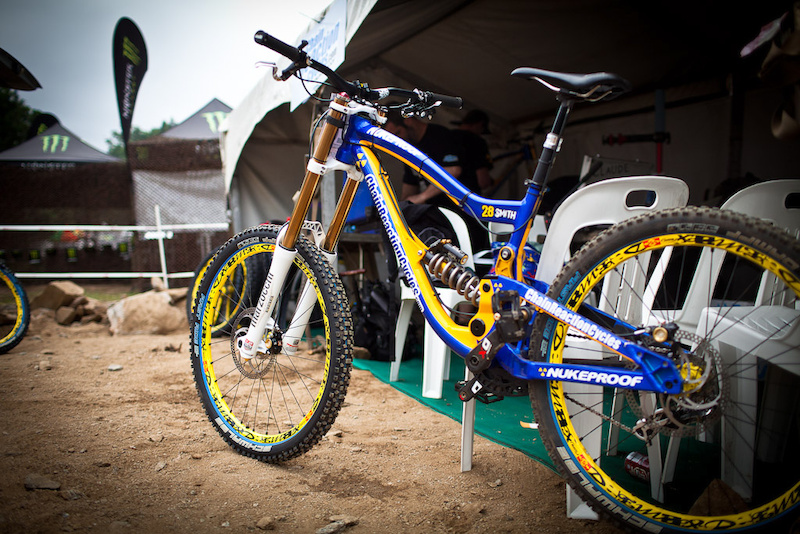 Joe Smith's team bike ready for action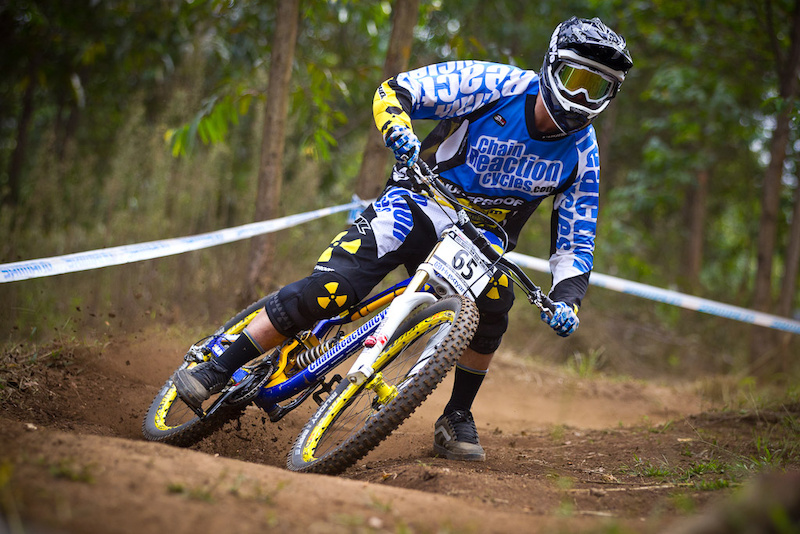 Al Bond broke his collarbone less than 3 weeks ago and today qualified for a World Cup final!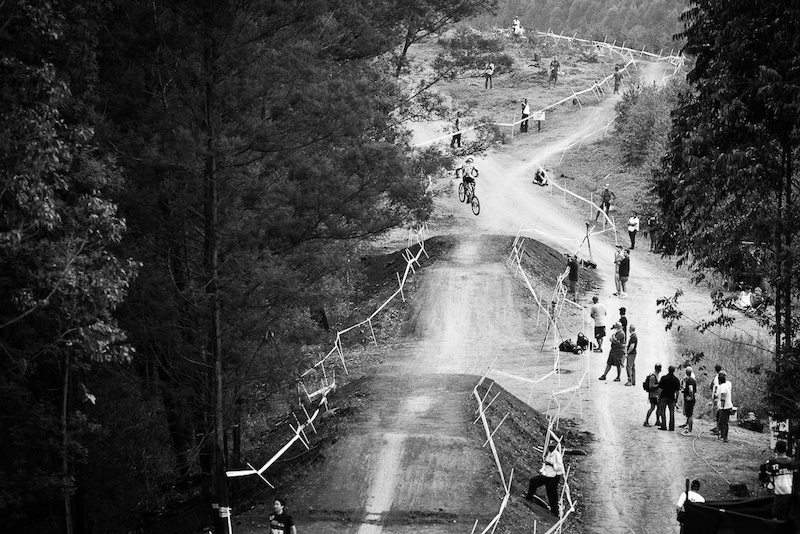 Sending one of the huge tables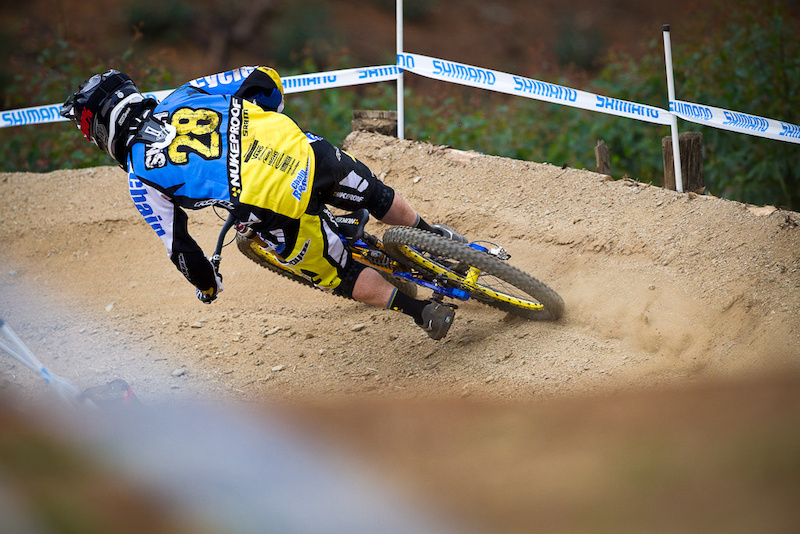 The new team kit looks sick this year!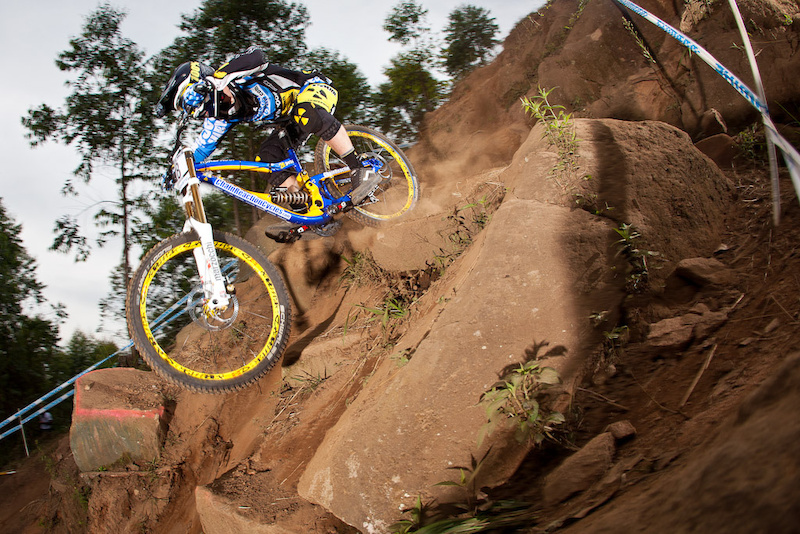 There are actually a few steep sections on the PMB course!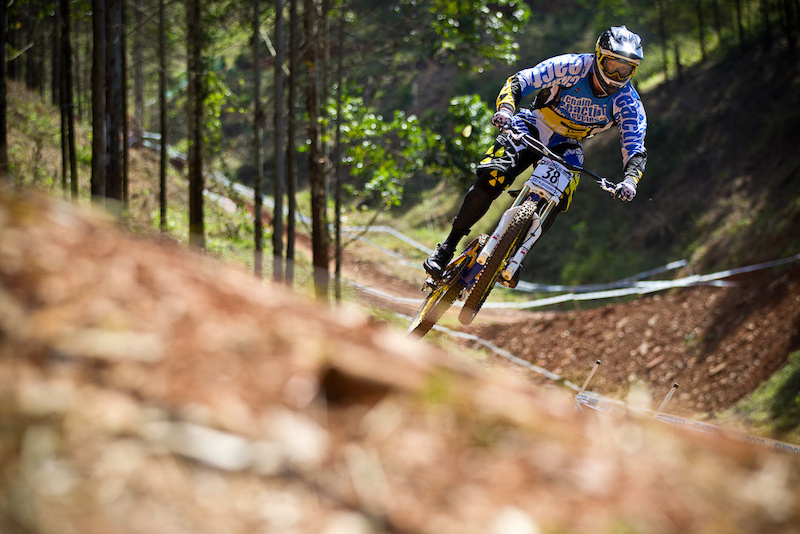 Matt Simmonds during qualifying