This was a riding trip, so I didn't exactly stop during a sweet section just to get a clip or a picture. But I kept my camera in my pack and this is what I managed to catch on tape!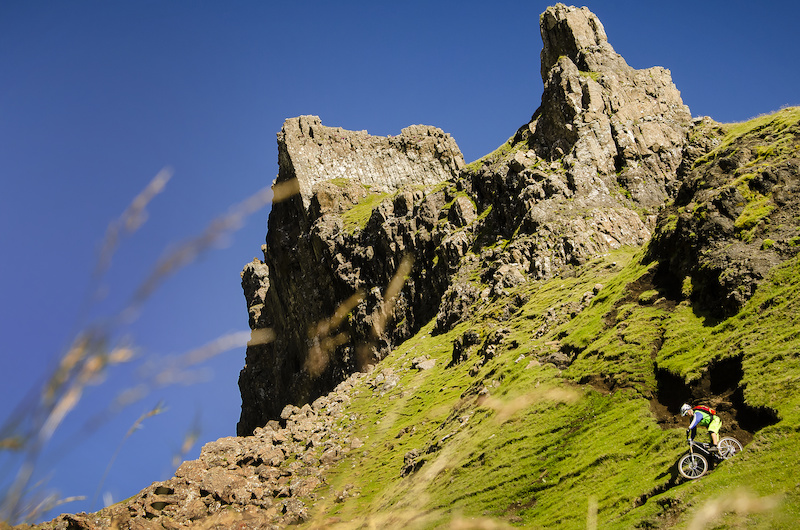 Yours truly playing around during a lunch break on Isle of Skye. Super cool rock formations, epic scenery and beautiful weather made this a day to remember. The sights was one thing that stayed consistent the whole week. The mountains in Scotland has kind of a mystical feel to them. It almost feel like you are riding in a Lord of the Rings movie the whole time.
Our guide Euan knows a lot about Scotland, especially where the sweet trails are. Scotland offers so much more than just good trails, I think the feeling of adventure stands out more than the great riding, now when I look back on this trip.
The rocky terrain in Scotland pretty much means you will have to fix a puncture sometime on a trip like this. A manageable feat with a view like this. The rocky surface make for technical sections of trail but more importantly keep rolling resistance to a minimum, even in the wet.
This cool little bothy made the perfect place for a well deserved lunch break, halfway through an 8h ride. I think it's little things like this that add to the adventure and makes Scotland a place that has to be experienced.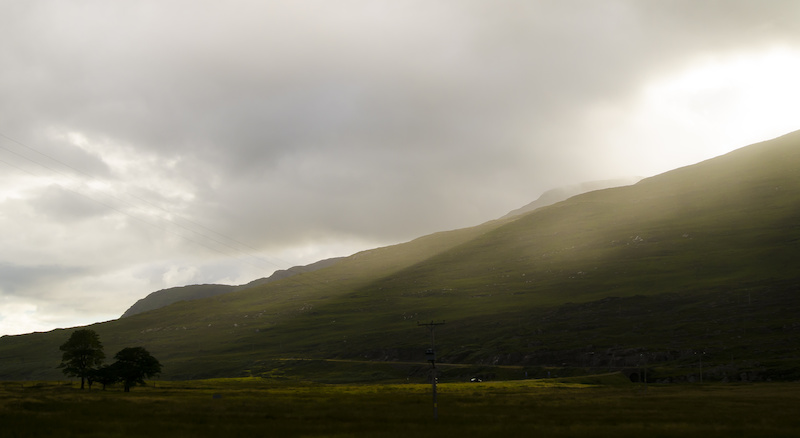 When you think about Scotland you think two things: Rain and Midgies. We had luck on our side and got rained on no more than about 30 minutes all week, however it rained during the nights which made for some near magic conditions and added to the adventurous feeling. Also the midgies decided to stay away until the last couple days, and even then they weren't too bad out on the trail.
The crew for the week. You probably couldn't put together a better crew even if you tried to, so many different personalities and previous experiences. Even if this was a riding trip it is safe to say that we weren't exactly bored during the off time.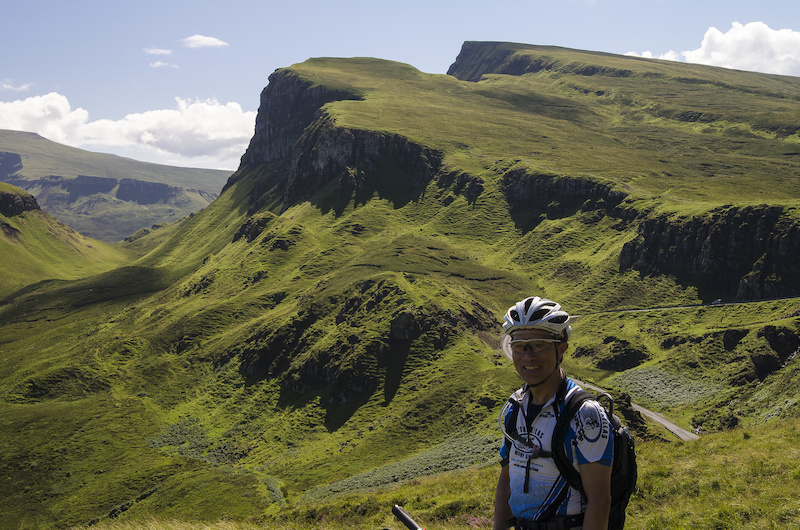 Philip, oldest in the group at 60 year young, still shredding and always a smile on his face. Super impressive.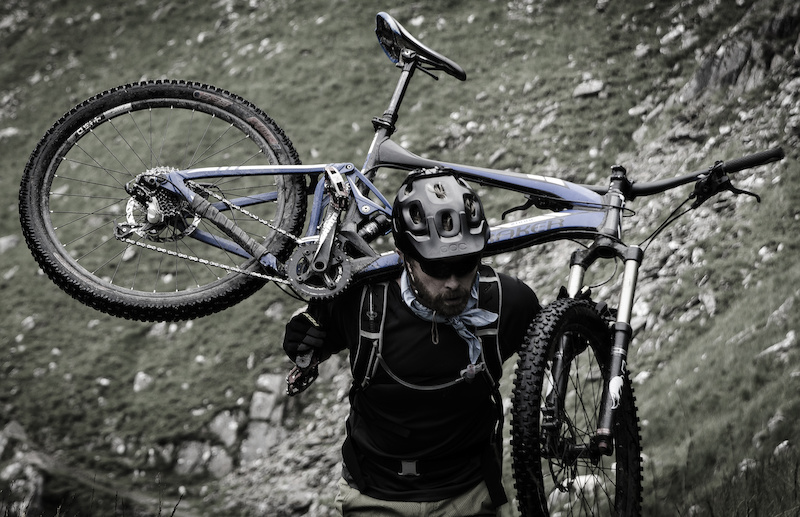 Skye during a hike-a-bike, with his Scottish heritage, I can confirm that he was more than stoked when we rode the very Isle he was named after.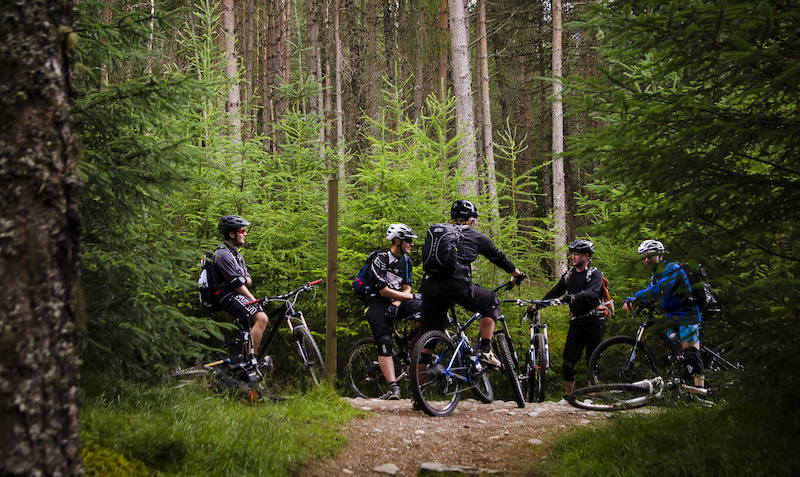 The week started with a couple easier rides before heading out the real rugged and remote stuff in Torridon and Isle of Skye. This is halfway down one of the man made trails in Laggan Wolftrax.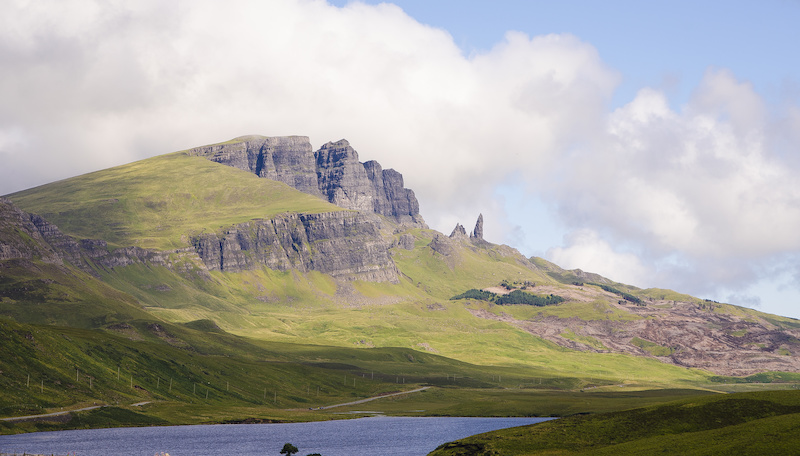 Overall a super sick week riding in Scotland with great trails, scenery and food. Scotland is such an unique place and I'm really glad I got to experience it in good weather with awesome people. We went with a company called H&I Adventures (
www.mountainbikeworldwide.com
) who I can recommend. First of all they know all the sick trails but they also think about the local businesses, so that means you stay in family run hotels and bed & breakfasts, eat at the best local restaurants and so on. This allows you to get a better feel for the "real" Scotland, which in my book enhances the experience. It is also a sustainable way of doing business.