The Province of British Columbia has six distinct regions, all with an abundance of mountain biking and their own unique local flavours. Rocky Mountain Bicycles athletes Thomas Vanderham, Wade Simmons, Geoff Gulevich, and Andreas Hestler traveled to the Kootenay Rockies region to explore and capture a travelogue video for Mountain Biking BC.
"
The Kootenays are a mountain bikers dream!
" said Thomas Vanderham. "
There are endless riding locations in a condensed area for every level of rider to explore. Each one has it's own vibe and culture but they all have big mountains and beautiful vistas in common. If you haven't ridden here you're missing out!
"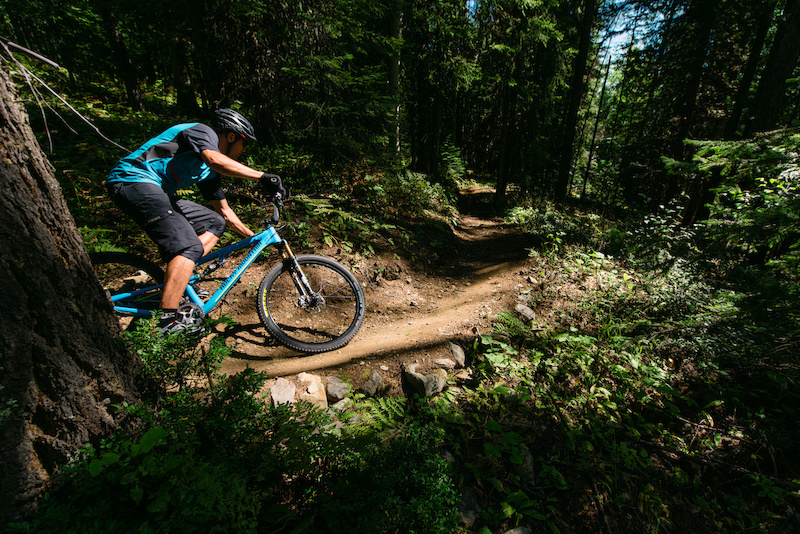 Road-tripping through the communities of Rossland, Nelson, Fernie, and Revelstoke, the team enjoyed new trails with old friends. With diverse backgrounds in the sport of mountain biking—from Olympic-level XC racing to big mountain freeriding—, each area offered something for everyone.
Rocky Mountain Brand Manager Brandon Crichton commented that "
the Kootenays are just a short drive from our North Vancouver development centre, and the great riding we find there continually reminds us of why we develop our bikes here in BC. Spectacular!
"
Stay tuned for more episodes to drop in the near future: "
Vancouver Island
" and "
Vancouver, Coast, and Mountains
". We hope you enjoy our explorations, learn something perhaps you didn't know, and are inspired to get out and ride.
Happy Trail Shredding in 2014!
-Mountain Biking BC & Rocky Mountain Bicycles
Visit the
Mountain Biking BC
website for more information on riding in British Columbia, and visit bikes.com for more information on
Rocky Mountain Bicycles
.