The Whistler Bike Park has played host to several rounds of the North American Enduro Tour, and will now become home to the series.
Anyone looking to qualify for the Enduro World Series in 2017 will have the
North American Enduro Tour
races at the top of their list.
Long a feeder circuit for athletes priming for the Enduro World Series, five of the six NAET races have now been named among the first official Enduro World Series qualifier events.
Points from these races will count toward securing a spot in the premier international race series
for the sport.
"NAET has always been about presenting some of the best racing in North America and now the series will have the recognition it truly deserves as a stepping stone to the most elite international race circuit in all-mountain riding," says Darren Kinnaird, Crankworx Events Incorporated general manager.
Now in its sixth season, NAET was recently assumed by CEI, which is best known for its gravity mountain bike festival. CEI will continue to develop NAET as a showcase for North American riding, pulling in races from the top series' on the continent and high-caliber standalone events.
This year, the tour includes two races from Whistler, the
Whistler Spring Classic Enduro and the Whistler Fall Classic Enduro
; two SCOTT Enduro Cup presented by Vittoria races,
Angel Fire and Sun Valley
; a race from the
California Enduro Series
, the Kamikaze Bike Games Enduro at Mammoth Mountain; and the team behind
Big Mountain Enduro Series
will host the series finalé in Mascota, Mexico.
The venture to Mexico marks the first step outside the United States for NAET. Just two hours inland from the popular vacation destination Puerto Vallarta, Mascota has one of the most active riding communities in Mexico and is surrounded by 10,000-foot peaks and pine forests known for their technical riding.
By contrast,
Mammoth Mountain Bike Park
provides the backdrop for one of the more well-developed race experiences as part of the longstanding Kamikaze tradition. The Kamikaze is a downhill race dating back the '80s, and the Kamikaze Bike Games are now in the fourth season of celebrating the tradition.
"Mammoth has a long rich history of MTB racing, and from our original roots of high speed downhills, 'the Kamikaze', to the current popular 'enduros', we are very excited to become part of the North American Enduro Tour this coming summer," said Bill Cockroft, Senior Vice President, Mammoth Mountain Ski Area.
A staple in NAET race circuit, the Sun Valley stop of the SCOTT Enduro Cup presented by Vittoria takes racers back to the Ride Sun Valley Festival in Idaho for a two-day Super-Enduro filled with music, activities, beer, demos "and plenty of shenanigans." And the second SCOTT race, Angel Fire, will introduce athletes to New Mexico's
Angel Fire Bike Park
, one of the largest lift-accessed mountains in North America where riders drop in at 10,667 feet for 2,000 feet of Southern Rockies altitude adjustment.
Finally, in Whistler, racers will christen two brand new races in a notoriously technical, root-riddled rainforest where enduro racing is thriving. The Whistler Spring Classic Enduro and Whistler Fall Classic Enduro bring NAET to an area where new enduro races, and even series' are multiplying to make use of the endless supply of new trails in the Sea-to-Sky Corridor and
Whistler Mountain Bike Park
.
NAET strives to provide the best experience possible for junior and amateur athletes in hopes of increasing the talent pool of North American all-mountain riders. It is a platform for the best riding, and the top all-mountain brands on the continent.
NAET 2016 OFFICAL RACE CALENDAR:
May 28, 29 – Whistler, BC
June 11, 12 – Angel Fire, NM *
June 25, 26 – Sun Valley, Idaho *
Sept 10, 11 – Whistler, BC *
Sept 17, 18 – Mammoth, CA *
November (TBD) – Mascota, Mexico*
All started events are EWS qualifiers
Information on registration, pricing and race categories can all be found on the NAET website. In order to collect points to qualify for the Enduro World Series, racers will need to obtain an EMBA licence.
NAET includes races from:
SCOTT Enduro Cup presented by Vittoria
The SCOTT Enduro Cup presented by Vittoria is expanding the series to four stops by adding Angel Fire, NM (June 11-12) to the 2016 schedule. The remaining three stops include Moab, Utah (May 7), Sun Valley, Idaho (June 25-26*) and a final stop in Park City, Utah (TBA).
California Enduro Series
The seven-stop Califormia Enduro Series draws riders together at Fontana Enduro (April 10, Battle Born Enduro (May 14), Toro Enduro (May 28 ), EnduroFest at China Peak (June 25 ), Ashland Mountain Challenge (July 16 ), Northstar Enduro (August 27-28 ), and the Kamikaze Bike Games Enduro (September 15-18 ).
Big Mountain Enduro Series
The six-stop Big Mountain Enduro Series includes events in Santa Fe, NM (May 22), Keystone, CO (July 9-10), Aspen Snowmass, CO (July 30-31), Steamboat, CO (August 20-21), Crested Butte, CO (September 2-4) and Mascota, Mexico (TBD).
Whistler Enduros
The Whistler Enduro Spring Classic (May 28-29) and Whistler Enduro Fall Classic (September 10-11) are brand new races to the NAET scene. Born out of Whistler's Great Outdoors Fest Enduro, GO Enduro, both events will feature some of the same trails as the notorious SRAM Canadian Open Enduro presented by Specialized, winner of the 2014 Pinkbike Game Changer Award.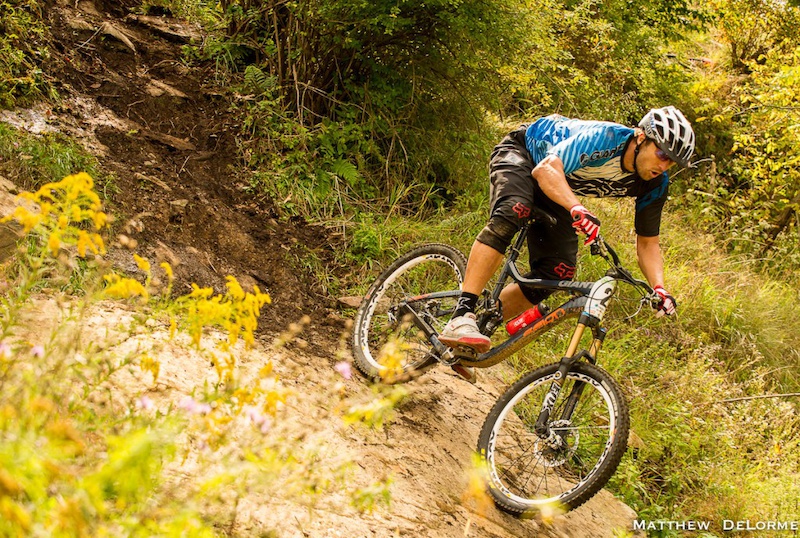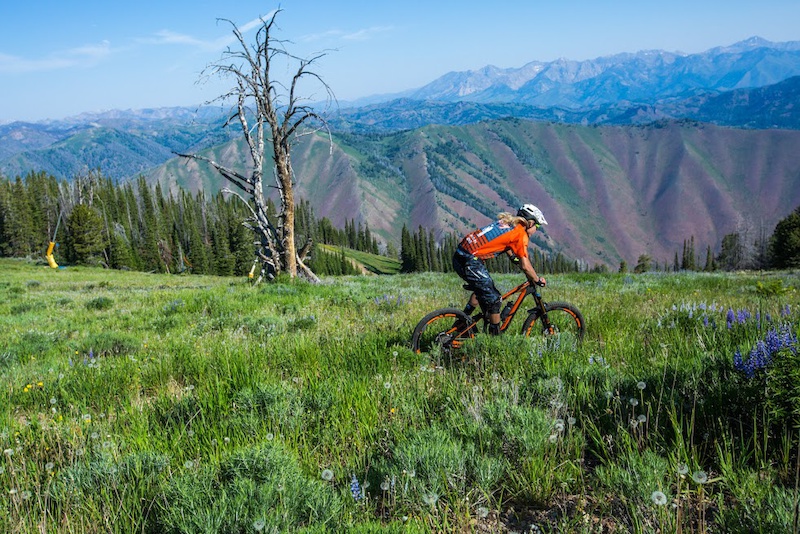 ---
MENTIONS
:
@NAETRacing
---