For five years my friends and I have been riding bikes and enjoying every second of our time spent on them.
We all have different life paths and hectic schedules, but when we can chisel a few hours out of our day to go ride, it's a chance to get back to simpler things in life.
There is something about being able to follow my buddies through a set of dirt jumps or rip DH lines with my sister that always makes a day better. When we're on the trail, everyday problems just seem to disappear. I have been fortunate enough to enjoy countless hours under the shadow of trees with the best of friends. The familiar sun bathing the trail in front of my tires, illuminating pillars of dust kicked up from the rider ahead of me.
But as with everything in life, change is inevitable. I've since moved away from my group of riding buddies, but the love of riding still remains. I will never feel like that connection is gone; it only means my drive to the trail head is a few hours longer.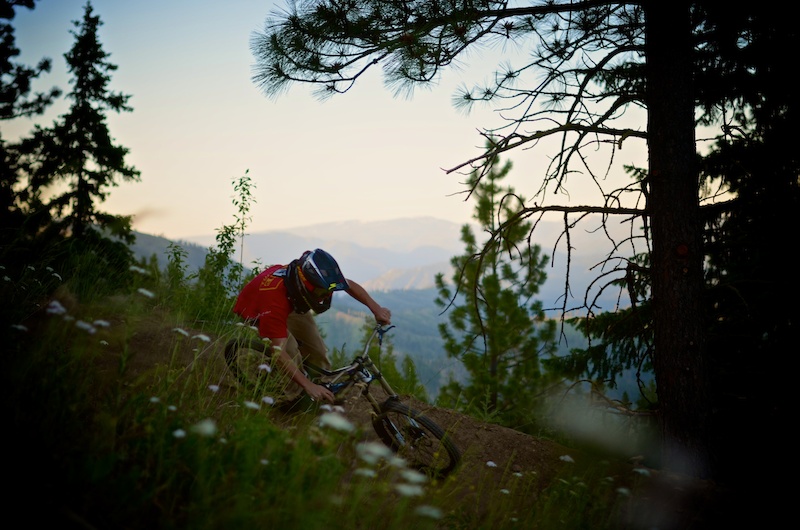 Constant change makes you question how long you will be riding together as friends. Maybe a few years, but hopefully until my tires no longer see dirt. This is where the idea for "upRooted" came from. The idea of creating something we can all look back on, years from now, and remember how great our simple rides were.
"upRooted" marks the first time Roots-Rock-Media has embarked into the world of biking films. It's a chance to share our adventures with others and to showcase how old riding buddies can remain, while new ones can be found. With locations throughout BC, Washington, and Oregon, "upRooted" will surely be a project to remember. I want to express my "Thanks," to those who have helped bring this idea to life, and I hope that "upRooted" will get people stoked to get out and hit the trail.
So whether you're shredding with old friends or new, the trail should always end with smiles, good times and better memories. That's what we hope to capture with "upRooted".
You can visit Roots-Rock-Media's facebook page to stay up to date with "upRooted."
https://www.facebook.com/pages/Roots-Rock-Media/253396691399784