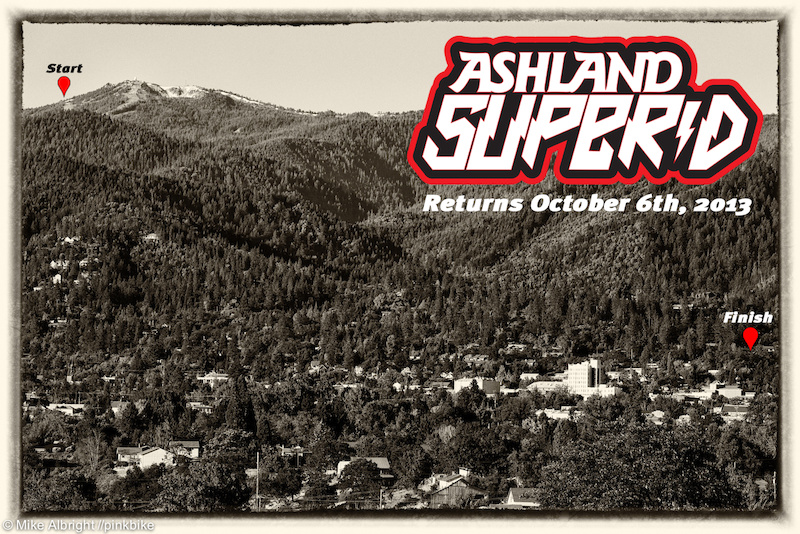 The Oregon Enduro Series Brings Back the Famous 12+mile Ashalnd Super D!
The 12+ mile Ashland Super D is back October 6th in beautiful Ashland, Oregon. After 2011, this famous race was replaced with a multi-stage enduro, but Oregon Enduro management is now brining the event back for 2013. A Bonus Race to the series, the famous Ashland Super D is known for its 12-mile descent over a variety of amazing terrain - making it the one of world's best Super D courses. The event will also double as the Oregon State Super D Championships with $10,000 in cash and prizes.
Descending –
4,250 fee
t
Ascending –
500 feet
Average time –
35 to 45 minutes
Distance –
12.4 miles
Cash and Prizes –
$10,000
With heavy rain over the past two weeks, the trails will be in incredible condition for this epic race.
Go to
www.OregonEnduro.com
for details and registration.
There will be PRIZES for everyone who shows up! We have tons of product from all of the great Oregon Enduro Series sponsors. A Santa Cruz carbon frame will be raffled off along with Roval carbon wheels, GoPro cameras, Tioga tires, ONE Industries kits, Genuine Innovations inflators, Dakine bags, E13 cranks/BB/Guides, Bell helmets, Clif Bars, Continental tires, Oakley goggles, Gravity Dropper seat posts, Kore and Tioga pedals, Tory Lee Designs helmets, Fox suspension, Muscle Milk, Ninkasi beer, ODI grips, Chris King headset, Yakima racks, and lots more swag!!