PCA hosted the opening round of the Kenda-Shimano winter enduro series, with 80 degree temps and a slight breeze the weather felt more like a spring event then winter.
Black Mountain is known for extremely loose and rocky conditions and it didn't disappoint this weekend, The riders were treated to 3 stages of technical riding with the top pros coming in at just under 12 minutes of combined stage time.
Chris Powell is always tough to beat at the PCA events, Here he is looking determined on stage #1. Powell once again claimed the overall fastest combined time with 11:50 over 3 stages.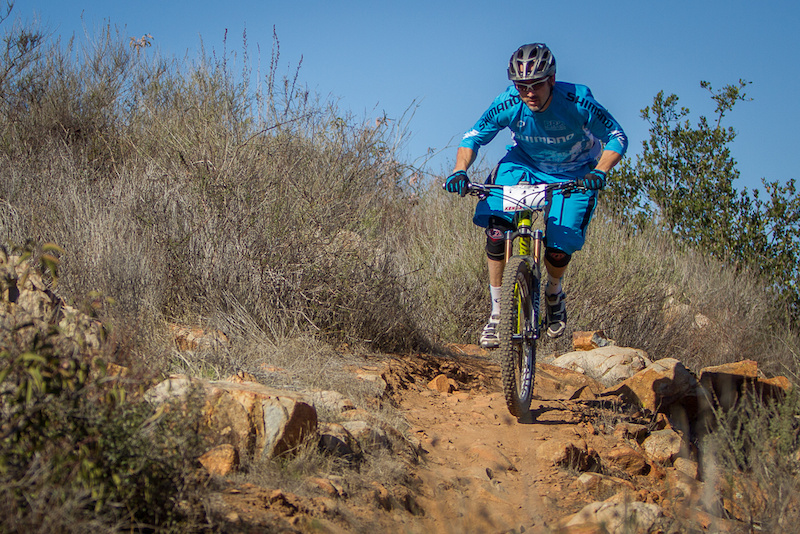 Shimano marketing guru Joe Lawwill is always a big supporter of Enduro racing and is also still fast on the bike. Chalk Joe up with 3rd Overall and a win on stage
#1
The calm before the storm! A few riders sitting at the top of stage
#1
prior to the start. With fantastic weather and clear skies riders were treated to ocean views from the top of the first stage.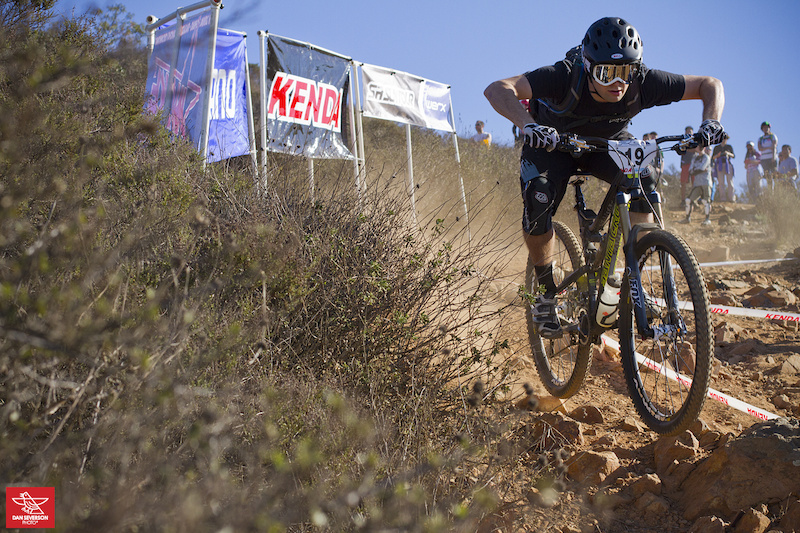 MIchael "Chainsaw" Yartzoff at the top of stage #1. The "saw" is a regular at the PCA events and a fixture on the always strong Incycle enduro team.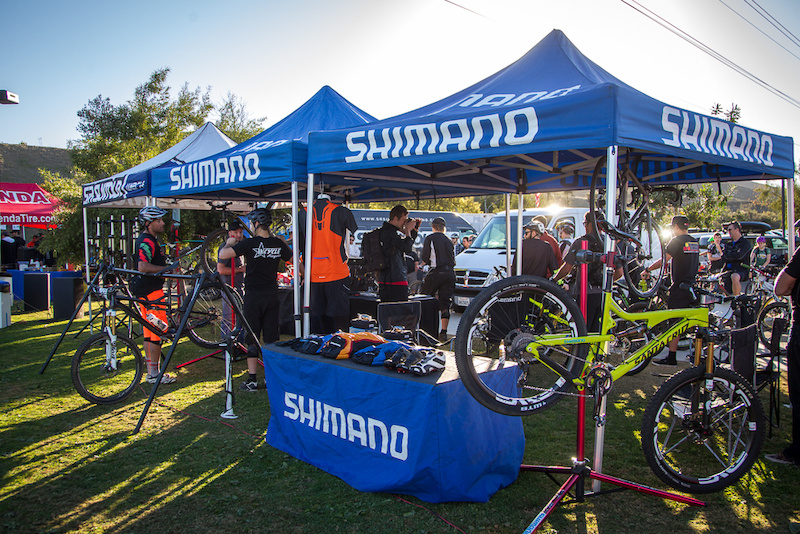 Shimano has signed up to co-title sponsor the PCA winter series with Kenda and provides neutral tech support at each event.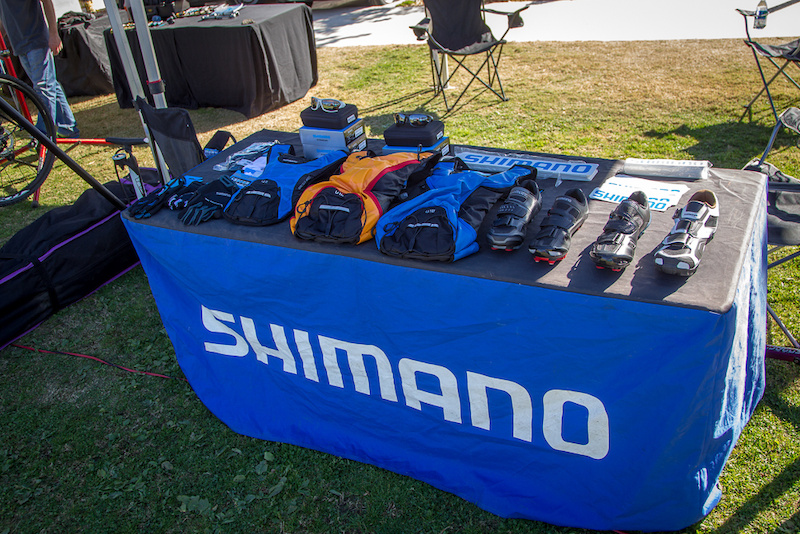 Speaking of Shimano…Along with the always dialed in drive train and brake components the Shimano booth was displaying new products such as hydration packs and optics.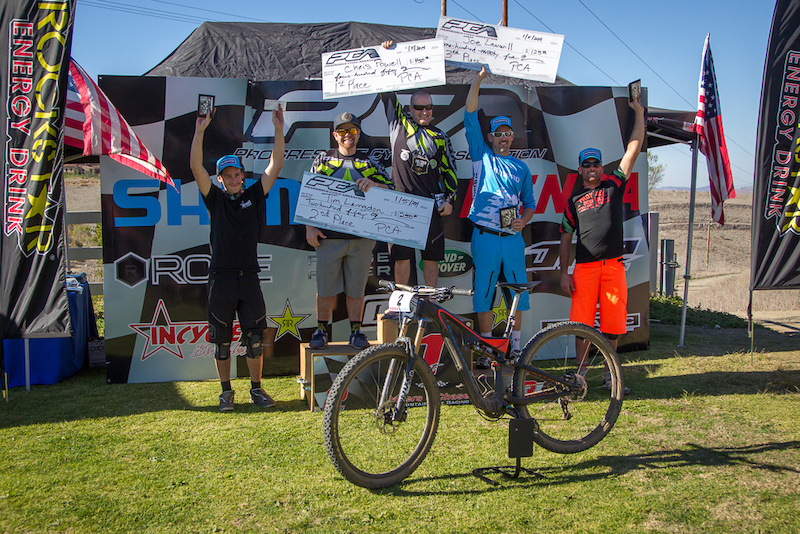 Pro Mens podium (left to right): Jon Buckell 5th (Incycle/ODI) - Tim Langdon 2nd - Chris Powell 1st (Profile Racing) - Joe Lawwill 3rd (Shimano) - Craig Harvey 4th (Shimano/Troy Lee Designs)
Eric Carter makes up one half of the PCA promotions group…Here EC is dropping in Stage
#1
ahead of all the racers to insure a clear course.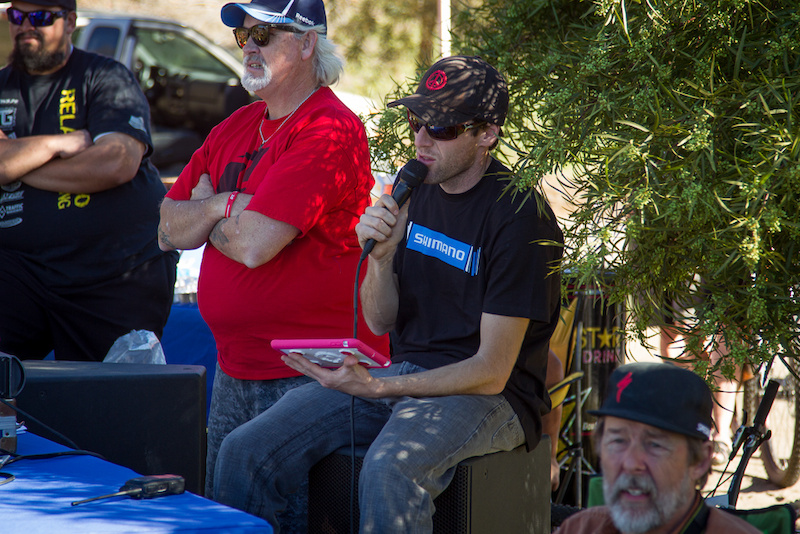 Former So Cal XC pro turned race organizer, Robert Herber makes up the other half of PCA.
Results
Check here for more info.