PanicEffect
Member since May 13, 2014

Male / 34
Kamloops , British Columbia
Block user
Recent

Apr 7, 2021 at 18:58
Apr 7, 2021

Jan 15, 2021 at 12:49
Jan 15, 2021

Selling
Jan 15, 2021 at 12:48
Jan 15, 2021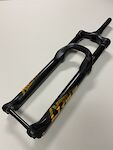 $698 CAD
Selling this 2020 Lyrik Select charger RC, 42mm Offset, it's in excellent condition and was just serviced. It is a takeoff from a used 2020 Specialized Enduro I picked up in the fall. I was planning on upgrading the air spring to the equivalent of a Ultimate, hence the custom decal saying Ultimate, but I found a Zeb and no longer need this fork! Couple small scratches at the bottom, otherwise she's a beaut! Lots of tube left at the top (7 1/8") to setup how you like. Willing to ship it at your expense, otherwise $700 cash in hand and it's yours to enjoy!

Nov 6, 2020 at 13:11
Nov 6, 2020
11.1 km - 01:50 - 5 achievements

Selling
Oct 28, 2020 at 14:33
Oct 28, 2020
$300 CAD
Selling spare DVO Topaz 2. Just serviced, in great shape. Comes with case, manual, and volume spacers. Doesn't match any of my new bikes so it must go.

Selling
Oct 28, 2020 at 14:26
Oct 28, 2020
$2800 CAD
Selling my XL 2019 Giant Reign A2. Bike has served me well for the past year, had a deal pop up on a new bike I couldn't pass up, so I must sell the Reign. Used mainly on the Kamloops trail networks. Very well maintained. Little shuttle rub on the down tube. New tires (less than 10 rides) Assegai 3c up front, Dissector 3c in back with Cushcore inserts. The stock Yari fork has been upgraded to a LYRIK RC3. Everything is in great shape and perfectly operational. Bike was just in the shop for a presale inspection and came out with a clean bill of health.
Load more...