Phcb92
Member since Mar 17, 2015

Male / 28
Scotland , United Kingdom
Block user
Recent

Aug 17, 2021 at 7:25
Aug 17, 2021

Jul 19, 2021 at 10:31
Jul 19, 2021

May 19, 2021 at 2:53
May 19, 2021

Selling
May 18, 2021 at 23:44
May 18, 2021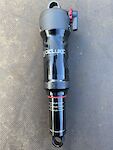 $160 GBP
Rock Shox Deluxe Select + Plus DebonAir Rear Shock 230 X 57.5. Removed from a 2021 Trek, only one short ride. Small scratch on the top from removing the mounting hardware, as shown in photo. £5 postage Royal Mail 2nd Class

Feb 16, 2021 at 6:08
Feb 16, 2021

Feb 5, 2021 at 11:16
Feb 5, 2021

Jan 24, 2021 at 8:54
Jan 24, 2021

Jan 23, 2021 at 16:21
Jan 23, 2021
Pinkbike Poll: What Type of Mountain Biker Do You Wish You Could Be?
I was gonna vote ' World Cup DH Pro ' but thought; despite how amazing that feeling must be... it's quite nice just enjoying it as a spectator tbh ????. We would love to be you on the podiums but would hate to be you the second you hit the ground, trees, rocks and jumps when you're flat out racing ????????

Jan 23, 2021 at 16:16
Jan 23, 2021

Selling
Nov 22, 2020 at 10:22
Nov 22, 2020
Load more...