Phsx2
Member since Dec 21, 2012

Male / 28
Sandhurst , United Kingdom
Block user
Recent

May 27, 2019 at 6:34
May 27, 2019

Mar 7, 2017 at 11:10
Mar 7, 2017

Dec 1, 2016 at 5:06
Dec 1, 2016
Alutech Unveil the Sennes DH 29
@dbarnes6891: Banshee bikes are still totally usable with 26/650b wheels. Running my 2016 Rune on 26 with the 650 dropouts with no problems.

Selling
May 21, 2016 at 17:16
May 21, 2016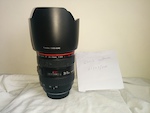 $500 GBP
I'm selling this as I have recently bought a wide zoom and this has just sat in my kit bag ever since. It has a had Hoya HMC UV(c) ever since I bought it and all the elements are fungus free. It comes with both caps, the filter and a hood. I am looking for £500 plus postage.

Selling
Apr 26, 2016 at 8:46
Apr 26, 2016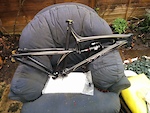 $600 GBP
Here for sale is my Nomad Carbon, I'm only selling it as I've recently purchased a Banshee Rune frame. As such, this frame is now superfluous to requirements. The frame bearings were done in October 2015 by Leisure Lakes Cheltenham and the shock was bought new in September 2015. Frame: Santa Cruz Nomad Carbon 2012 (135xQR) Rear Shock: 216x63mm Rockshox Monarch Plus DebonAir Headset: Cane Creek 40 tapered.

Selling
Dec 14, 2015 at 4:19
Dec 14, 2015

Oct 23, 2015 at 9:51
Oct 23, 2015

Selling
Oct 23, 2015 at 9:50
Oct 23, 2015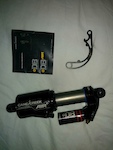 $170 GBP
Here is my Cane Creek DB Air, it came off my Stanta Cruz Nomad C. It was serviced by TF back in April and it hasn't seen much use since. The shock body is clean bar a couple of minor scratches and the stanchion is in perfect condition. It'll come with the instructions, the adjustment tool and 22x8mm bushes. I'll take, PayPal (buyer covers the fees), Bank Transfer or Cash on collection. Cheers Chris

Oct 22, 2015 at 18:00
Oct 22, 2015

Selling
Oct 22, 2015 at 17:50
Oct 22, 2015
Load more...