Pmrmusic26
Member since Jun 9, 2012

Male
Woodland Hills , California
Gave up years ago
Block user
Recent

Apr 3, 2021 at 14:53
Apr 3, 2021

Mar 29, 2021 at 11:46
Mar 29, 2021

Mar 25, 2021 at 19:19
Mar 25, 2021

Selling
Mar 20, 2021 at 10:37
Mar 20, 2021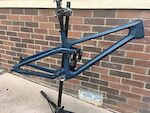 $2900 USD
2020 transition scout size large. Color is midnight blue. I bought this on dec 20, 2020 last year attempting to size up to a large. The bike is a bit to big for me. So my loss and you gain. It has been only lightly used over last couple months. It has some frame protection in key areas. There are a few small paint chips. Other than that the frame is perfect and ready to go I'd like to get $2900 plus shipping.

Mar 14, 2021 at 21:47
Mar 14, 2021
Tannus Introduces New Armour Tubeless Inserts
I figured it would be worth commenting. I've ran these on my wheels front/back and only reduced my psi by 2in the front 1 in the back and it cost me 2 rims on the first try. The second try it cost me 1 rim at normal pressures. My bike ran better with no inserts and better with other brand inserts. Not sure why but that's my 2cents.

Selling
Mar 14, 2021 at 9:29
Mar 14, 2021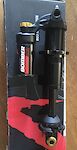 $300 USD
Brand new, bought it for my bike. Only mounted it on the frame and decided to go a different route so the shock is for sale. My loss your gain. I can also include a 400lb fox spring and RWC Lower shock bushing for a few extra $$. I'd like to get $300shipped for it (these are about impossible to get right now) Pictures will be up this weekend.

Selling
Mar 13, 2021 at 21:18
Mar 13, 2021

Mar 5, 2021 at 14:27
Mar 5, 2021

Mar 2, 2021 at 13:48
Mar 2, 2021

Feb 25, 2021 at 9:45
Feb 25, 2021
Load more...