RadicalRockeyRider
Member since Jun 28, 2011

Online
Male / 30
Calgary , Alberta
Every day im shuttlin
Block user
Recent

Feb 13, 2021 at 22:14
Feb 13, 2021

Selling
Feb 13, 2021 at 22:13
Feb 13, 2021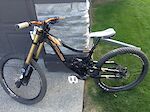 $1250 CAD
2010 Rocky Mountain Flatline 1, Loved this bike for many years but I want to do more downhill riding and need an XL, Put on aftermarket Fox40 Kashima and some orange chromag bars. Brakes serviced just last year. needs absolutely nothing, ready to shred.

Feb 12, 2021 at 21:44
Feb 12, 2021
your dust

Feb 12, 2021 at 7:39
Feb 12, 2021

Selling
Feb 12, 2021 at 7:34
Feb 12, 2021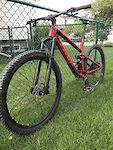 $3650 CAD
2019 Trek Fuel EX 8 up for sale in stunning cardinal red. This is the most fun I've had on a bike maybe ever, this bike will climb and descend with the best of them. Bought new in 2020 from the bike shop south on a good deal and still under warranty. Rode it a handful of times over last summer so it's still brand new. Wrapped with ridewrap very early on so the paint will stay glossy for ten years. Reason for selling is lost my job and need the cash

Selling
Jul 7, 2014 at 17:06
Jul 7, 2014

Jul 3, 2013 at 23:37
Jul 3, 2013

Jul 3, 2013 at 23:36
Jul 3, 2013

Added 1 photo
Mar 7, 2013 at 20:18
Mar 7, 2013

Selling
Mar 7, 2013 at 20:05
Mar 7, 2013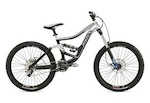 $1500 CAD
I have here a 2010 specialized big hit 2 in amazing condition, I have only ridden it for 2 seasons mainly at COP there's no major scratches and no dents. I just had the brake fluid and pads changed. Overall the bike has been kept in very good condition and I feel the price is reasonable so if you are interested Please don't hesitate to message me.
Load more...