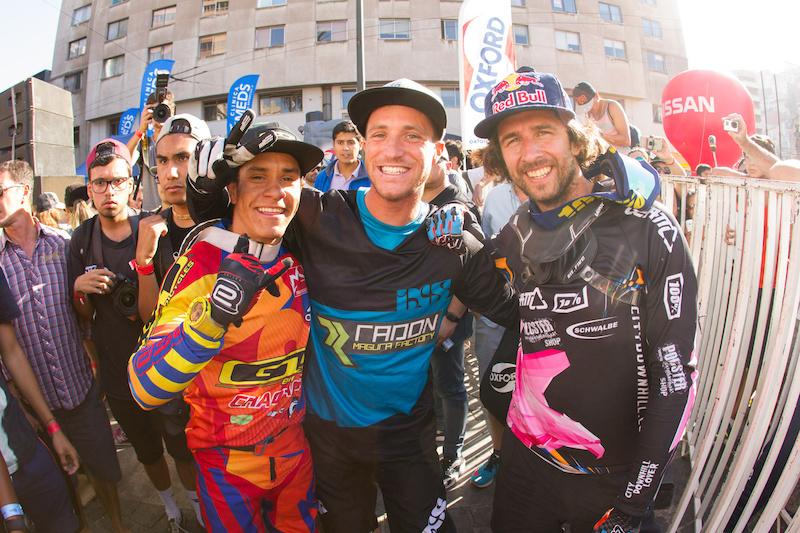 Your top 3 finishers.
It's a pleasure to tell you that Johannes Fischbach, of the Radon Magura Factory Team, took the win during the 1st stop of the City Downhill World tour in ValParaiso Chile.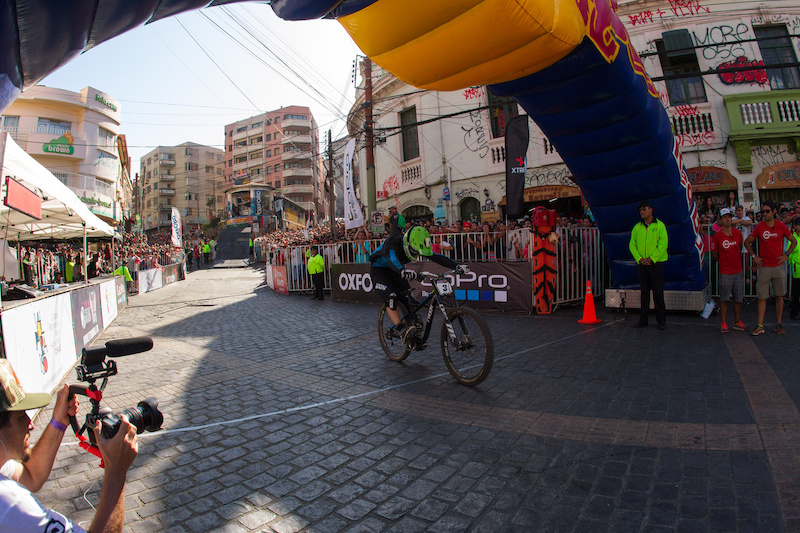 Johannes stopping the clock at 2.53.302.
Over 25.000 spectators saw Johannes shredding down the stairs on his Radon Swoop 200 DH Bike. Faster then al other riders, he stopped the clock at 2.53,302 seconds, over a second faster than runner-up Filip Polc.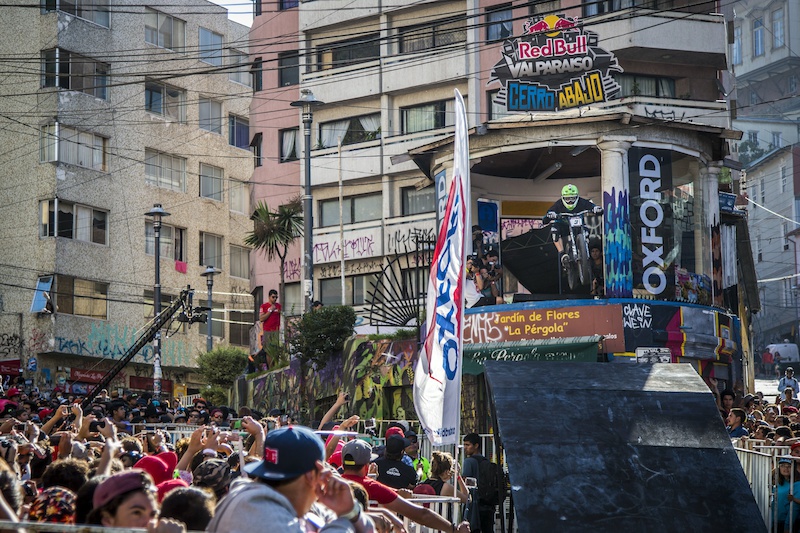 Dropping into the crazy crowd.
"I made some mistakes at the top, and knew it was gonna be tight. I gave it my all, and at the end, it worked out. Man, this crowd is crazy! Congrats to Filip and Bernardo for making it on the box."

Johannes Fischbach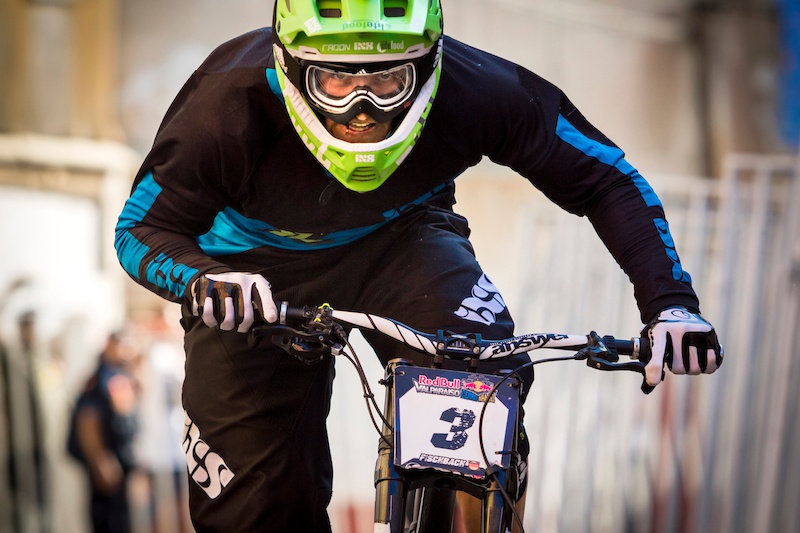 100% commitment.
Mick Hannah was not so lucky and went over the bars hard on one of the many stairs. Luckily he walked away without an injury.
Results: City Downhill World Tour Chile:
1. Johannes Fischbach GER - Radon Factory Magura
2. Filip Polc SLO
3. Bernardo Cruz BRA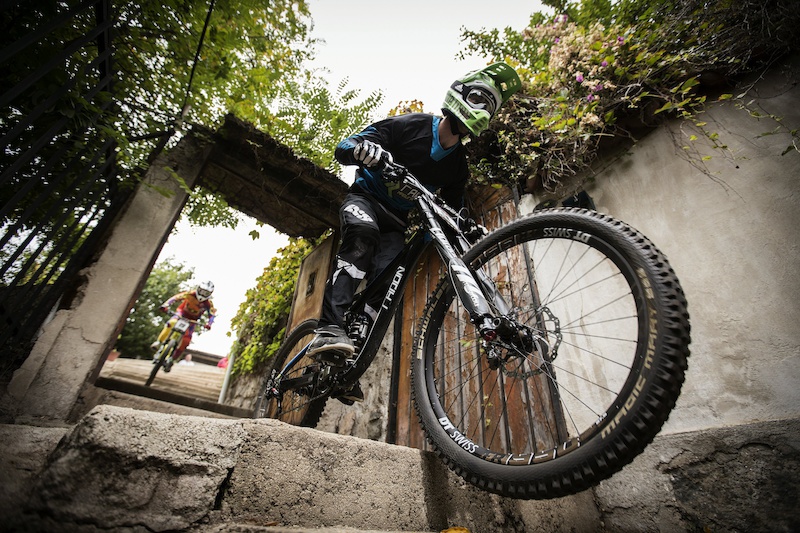 Photo credits:
Lars Scharl & Red Bull Media Pool.
---
MENTIONS
:
@redbullbike
/
@RadonFactoryRacing
---