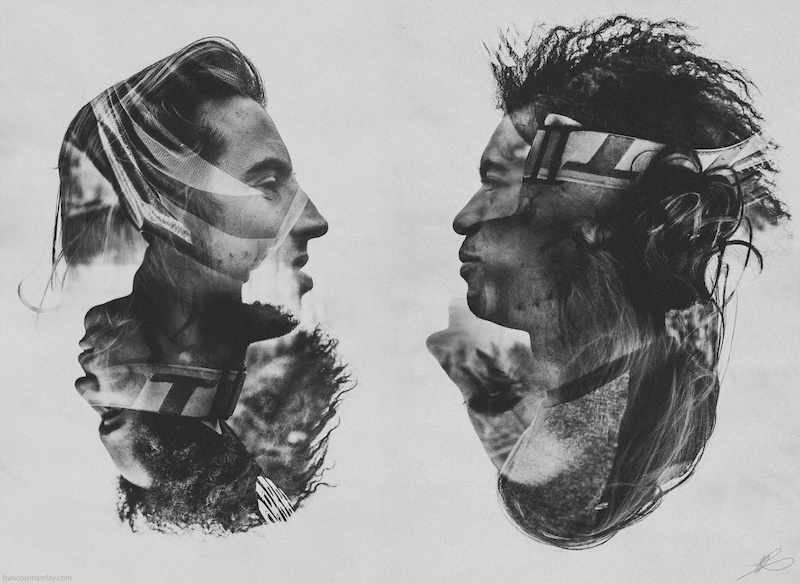 Nico Vink and Nick Pescetto. So glad to spend few weeks with this guys testing the bikes.
At SCOTT, were very fortunate to have some of the world's most renowned trails in our backyards. Not only is this great for employee morale but it is also crucial to the development of our bikes. In developing the new Gambler 710 and Voltage FR 710, we took the extra step in creating custom test tracks so that we could test the prototypes in the roughest conditions. The model in general was simple. Make a track that would create a problem for the suspension and then find a solution for that problem. Then build another track that would be hard on the suspension so on and so forth until we finish with a rig that works best down the toughest of tracks. Just to give you an idea of where these bikes were put through the motions, here is a breakdown by location:
Morgins, CH: Morgins truly offers a great mix of terrain. We built some lines specifically for testing the bikes by mixing all sorts of ideas and scenarios, for example weighting and un-weighting the rider with hard g-outs and heavy root sections. We created some tricky sections to create some difficulties for the bikes when testing, identified said problems and found solutions. With such a mix of slick roots and heavy g-outs, Morgins is interesting for suspension testing because many times what works in heavy g-outs isn't the best for wet roots. Balance is key and in Morgins you see immediately if things are well balanced.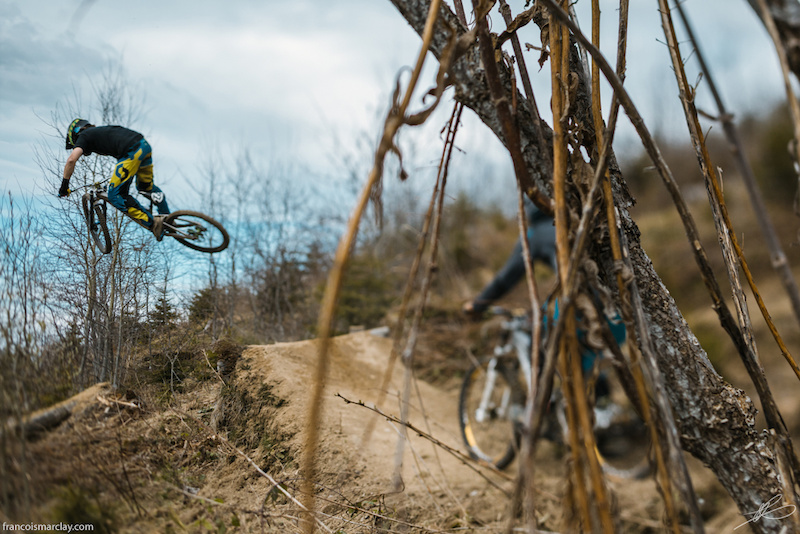 Nico Vink and Nick Pescetto during the shooting on a home trail.
Champéry, CH: The legendary World Cup track is the real deal. Known for its gnarly roots, rocks, g-outs, big jumps and brutally steep terrain, Champéry is where our bikes really have to step up their game. When lapping 1000 vertical meter runs off the tram the bikes get plenty of abuse in a short amount of time. Champéry is a great spot for testing suspension due to the incredibly steep nature of the track. This causes the rider's body weight to compress the suspension more than most tracks.
Dorenaz, CH: Dorenaz is flat out steep, fast and rocky. Riding Dorenaz at speed is no joking matter. The track is the perfect mix of tricky corners, rough straights and loose ground, making it a great location to test and to identify problems. When there is too much snow up at higher elevations, Dorenaz is our go to test track. Dorenaz adds another dimension to our testing in that traction is hard to find when you start to pick up speed. Additionally, the steepness requires a setup that rides high in the travel but is still supple for traction. It is a challenge to have both of those traits at the same time.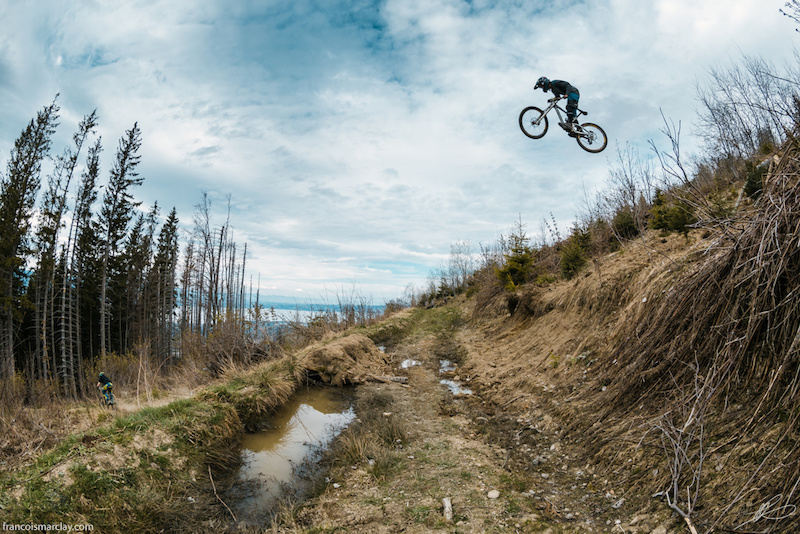 Nick Pescetto following Nico Vink on this freshly built jump.
Leogang, AT: WC bikes tested on WC tracks. What better place to test a World Cup race bike than 2 days after a WC race on the same track. Back to back testing on a track with plenty of holes provides for an ideal testing environment.
Châtel, FR. Châtel is the ideal location to test the Voltage FR. As the biggest bikepark in Europe, it gives us plenty of jumps, drops, gaps, berms and DH tracks to put the bike through the motions.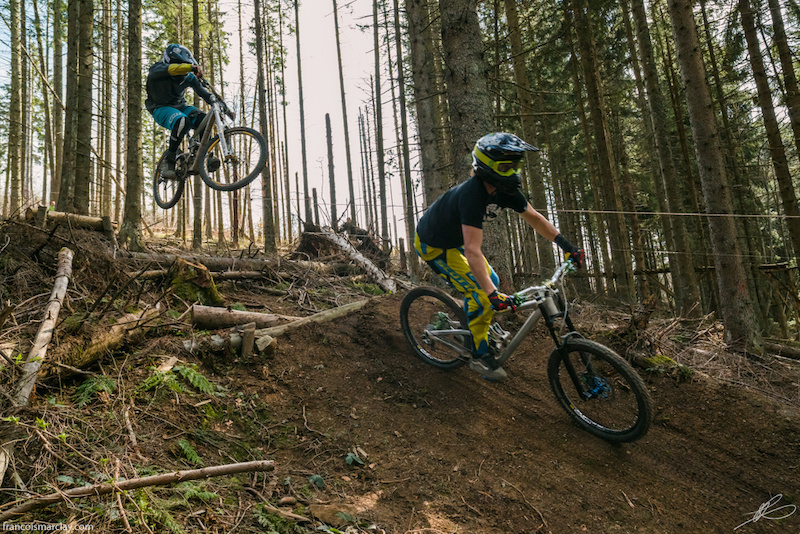 Flat out, we wanted bikes that could handle any track, at any speed like a champ. Having the engineering department in the heart of the Alps provided for some pretty incredible, and frankly, ideal testing grounds!
Not only our are testing grounds special, but we also have a team of riders that make this process much more interesting. With guys like Brendan Fairclough, Nico Vink, Vincent Tupin and Nick Pescetto amongst others, we are able to test the bikes under a variety of riding styles by athletes that certainly put their bikes through some abuse. If our bikes can handle them, then were onto something. This edit gives you an idea of the type of riding that defines the way these bikes are developed.
Photos by François Marclay.
www.francoismarclay.com
http://www.scott-sports.com/global/en/page/gambler710
www.shaperideshoot.com