Shimano, a long-time supporter of the Downieville Classic mountain bike race today launched a Facebook photo caption contest to give one lucky winner a coveted race entry to experience the All-Mtn Challenge as well as choice Shimano mountain bike components, fishing products and swag. An ideal prize package for those who live a mountain lifestyle, the prize package valued at over $800 includes a pre-paid All Mtn Entry, a complete Zee brake set with rotors and a Shimano fishing package that includes a Shimano Crucial rod, Sahara reel, select lures, Shimano duffel bag, and Shimano apparel.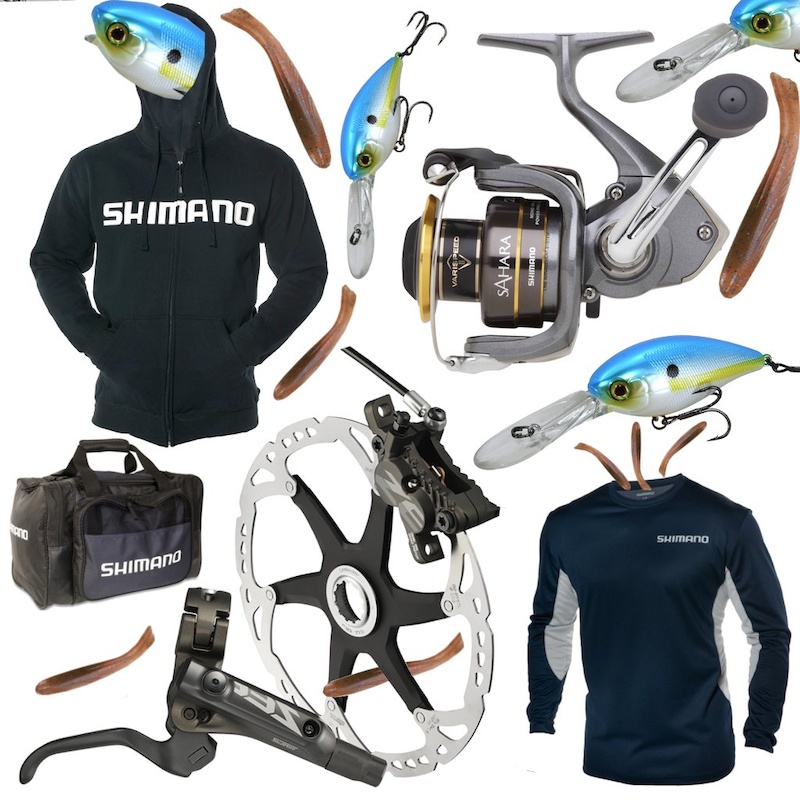 Win these great prizes and more with your winning caption. Shimano's contest takes place on its Facebook page, so be sure to use the links below to enter.
How to Enter the Contest
To enter the contest visit the
Shimano Facebook
page and click on the Caption contest icon. The best photo caption to be determined by Shimano will win the complete prize package.
Contestants can click this direct link.
The winner will be announced July 23. Not on Facebook?
Click here.
But Wait! There's More
In addition to this exciting caption contest, Shimano will be holding a fish casting contest in conjunction with the infamous Downieville River Jump contest Saturday afternoon August 3rd. Entrants will try and hit a target from the Downieville floating island to be eligible to win various Shimano Fishing and Mountain Bike related products. Shimano will also have fishing-related products on display and rods and reels available to demo. The Grand Prize winner of the casting contest will receive a Shimano Rod and Reel along with various other fishing related products. Details of how the casting contest works will be announced at the event.
About Shimano American Corporation
Shimano American Corporation, a member of global Team Shimano, along with its world-renowned subsidiaries, offers consumers outstanding sport-related products and apparel. Shimano is proud of its staff, diversity in talent, interests and backgrounds. The company is an ISO14001 certified business where environmental compliance and continual improvements are part of the business philosophy and operations.