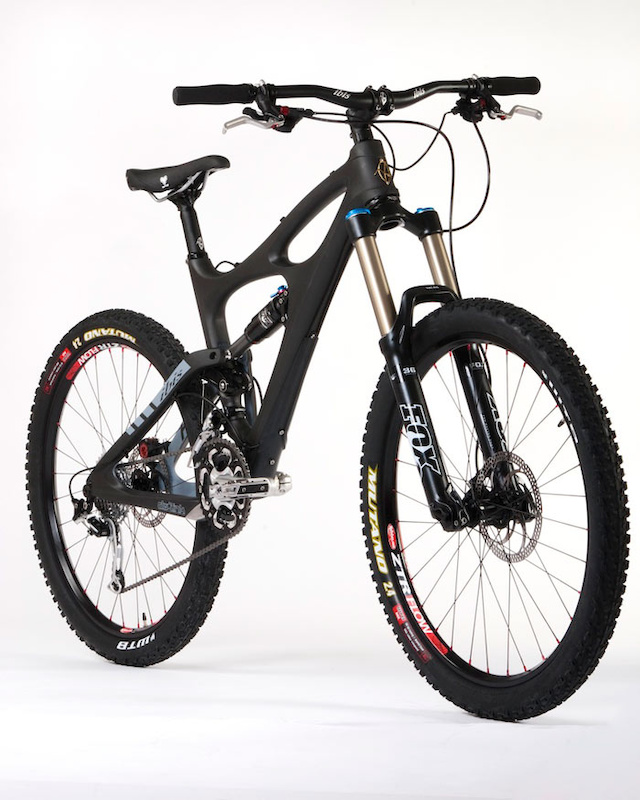 Ibis Offers Swingarm to Convert 26-inch Mojo HDs to 27.5-inch Wheels
If you own a Mojo HD and want to run 650b wheels with robust mud clearance, this new swingarm is what you need. Additionally, we've modified the dropouts to be fully compatible with 11 speed cassettes. Ibis is taking custom orders for this retrofit swingarm, and delivery will be 60-90 days from order. Your card will not be charged until it's shipped (unless you pay with PayPal, in which case it will be immediately charged). We will be painting these to match the original Mojo HD, so your bike will look fresh and new (well, at least the swingarm will). MSRP is $599USD.
With 650b wheels, this swingarm works in the shorter travel mode using the 140mm limbo chips. If you have an HD 140, no problem, this will bolt right on with the limbo chips and shock you already have.
If you're running a 160mm HD, then you will need a 7.875" x 2" shock along with some 140 limbo chips. You can order the limbo chips from us, in the related products below. We are not currently selling any shocks to match.
This swingarm will give you identical geometry to the Mojo HD 140. So if you're switching from 26" to 650b wheels, your bb height will grow approximately .5", depending on your tires.
Finally, this swingarm has 142 x 12 Maxle rear axle spacing. So if you are converting from an HD with a 135 x 12 Maxle, you'll need to modify your rear hub to fit. If you have a set of 142 Maxle wheels for your HD (140 or 160) and have one of the older 135 Maxle HD swingarms, this will also work as an upgrade.
Ibis Cycles