Lapierre has earned top reviews for its innovative mountain bikes and for its results in Enduro and on the World Cup downhill and circuit. Until now, the French brand has focused its sales in Europe, and its presence in North America has been mainly on the road, with a limited offering of its mountain bikes available through a network of pre-existing national distributors. The announcement from the Accell Group, that also owns Raleigh America and Diamondback, officially states that Lapierre has set up a stand-alone distribution and sales network in the US and expanded its existing facilities in Canada. The good news follows some important changes in the patent landscape have made it possible for Lapierre to offer its entire lineup of off-road bikes in North America. We welcome Lapierre to PB's home shores and look forward to seeing a lot more of its its innovative shredders on North American soil. - RC
---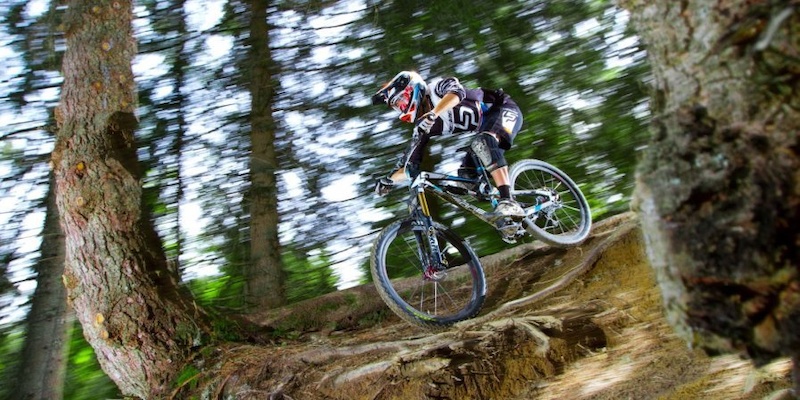 Lapierre racer and product designer Nico Vouilloz in his office.
Lapierre Press Release:
Lapierre, an established, performance-driven mountain and road cycling brand born in France, is a key brand within the Accell Group NV (AG), and will now become the premiere performance brand within the Accell North America (ANA) portfolio. Lapierre North America launches with a dedicated sales and marketing team to drive a greater presence of the brand within the North American dealer network.
Lapierre was founded in 1946
and four generations of the Lapierre family have contributed to shaping the company into a designer and manufacturer of premium road and mountain bicycles. Located in Dijon, France, Lapierre has been a long-time supporter of the French professional cycling team, Francaise de Jeux (FDJ), as well as the Gravity Republic mountain bike team. Design input and feedback from these athletes supports a company philosophy of integrating the Lapierre team of elite professional cyclists to continually improve the Lapierre product. Lapierre joined the AG brand portfolio in 1996 and has since grown into one of AG's primary brands in Europe under the leadership of Gilles Lapierre. Gilles Lapierre has been the Managing Director of Lapierre since 1996 and has worked with the family brand all of his life. He remains committed to driving innovation and performance into all Lapierre products
Lapierre Zesty 914
| | |
| --- | --- |
| | The launch of Lapierre North America is an exciting opportunity for us to press ahead with the very important U.S. and Canadian markets. We are especially excited for the introduction of our mountain bike products in the North American market; while many in the U.S. may know our road product, we think some of our best and most innovative work is in the mountain category. All bikes are designed and conceived in France, and we believe the Lapierre product and brand will have great potential for North American riders. - Gilles Lapierre |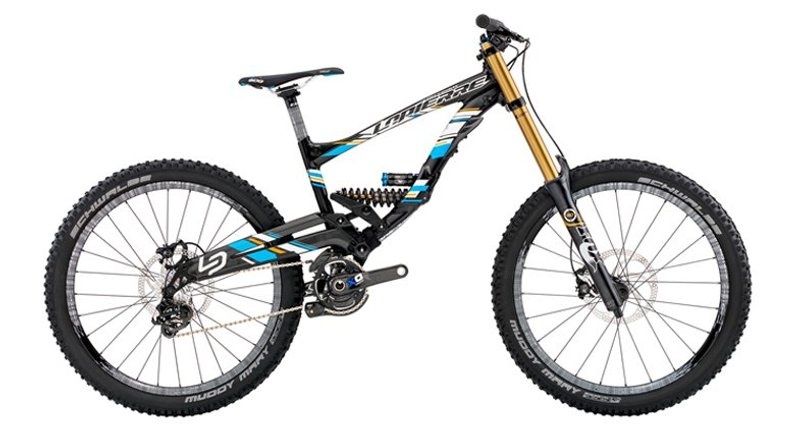 Lapierre Team DH
Accell North America
announces two key new hires for Lapierre North America. Kirk Bausch has been named Lapierre's Director of Sales and Marketing in the North American market. Bausch is a seasoned veteran of the endurance and bicycling markets. He's held positions as sales director, design consultant and athlete agent and management for many prominent brands in the cycling market, including Oakley, Smith, Spy, Monster Energy and Lava magazine. He's also an accomplished cyclist who holds several 'Masters' road and time-trial titles.
Kirk Bausch
Kirk Bausch
will focus on tailoring the Lapierre assortment and creating world-class service to enhance the business of partners with the Lapierre brand. Bausch will work closely with Dave Taylor, who leads the sales and marketing efforts for the Canadian dealer market, to grow the visibility and presence of Lapierre in the North American cycling market.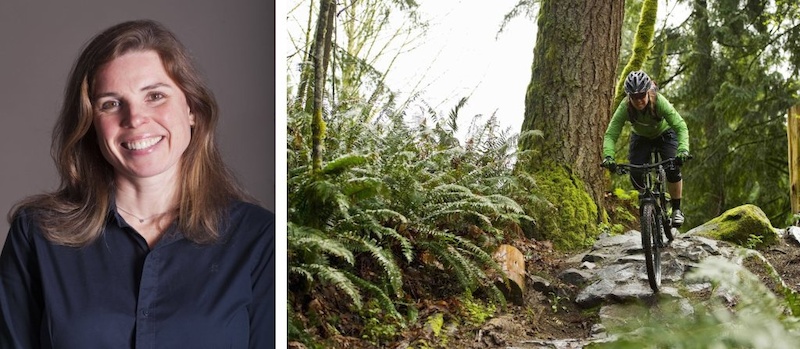 Lorna Schouten
Lorna Schouten
also joins Lapierre North America as the brand's marketing manager. Schouten [BC Shredder] has worked as Lapierre's Global Marketing and PR Manager, at the Lapierre global headquarters in Dijon, France, since January 2011. She brings more than 20 years of cycling market experience and has worked in IBD retail, branded product, manufacturing, management and as a professional cyclist for various brands during that time. Schouten is also an accomplished road and mountain bike racer.
| | |
| --- | --- |
| | Lapierre represents innovation and performance at the highest level. We felt it was critical that we look for leadership in the sales and marketing functions dedicated to the unique brand DNA of Lapierre and the performance sector of the market to build a long term sustainable position within the North American market. I believe that we have found that leadership in Kirk Bausch and Lorna Schouten. - Steve Meineke, CEO of Accell North America |
Lapierre North America will launch the 2014 model line at DealerCamp in July of this year.
About Accell North America:
Accell North America is committed to leading in cycling innovation in product, brand and specialty business practices to grow Independent Bicycle Retail in North America. Accell North America is the North American business entity of Accell Group, NV, Europe's leading bicycle company. Accell North America, located in Kent, Wash., is completely focused on growing the specialty bike business by providing excellence in customer service, product innovation, profitability and brand marketing on the regional and national level.