I used to work near one of the larger wooden roller coasters in existence, and I remember that every day, three or four men could be seen crawling among the trusses or walking the rails, tightening bolts or tapping the structure with a hammer to listen for compromised wood. Constructing a coaster is the smallest cost - keeping it safe - maintaining it over time, is the larger commitment. The thought occurred that, outside of bike parks, for as many trails that I have come across in my short stay on Earth, I have only met one man who was out there checking and fixing features he had built years earlier, and that would be Digger. I am sure that there are many more proud builders who regularly walk the zones they have created, but I am equally sure that those diligent ones are the small minority among the throngs of builders, many of whom call Pinkbike home.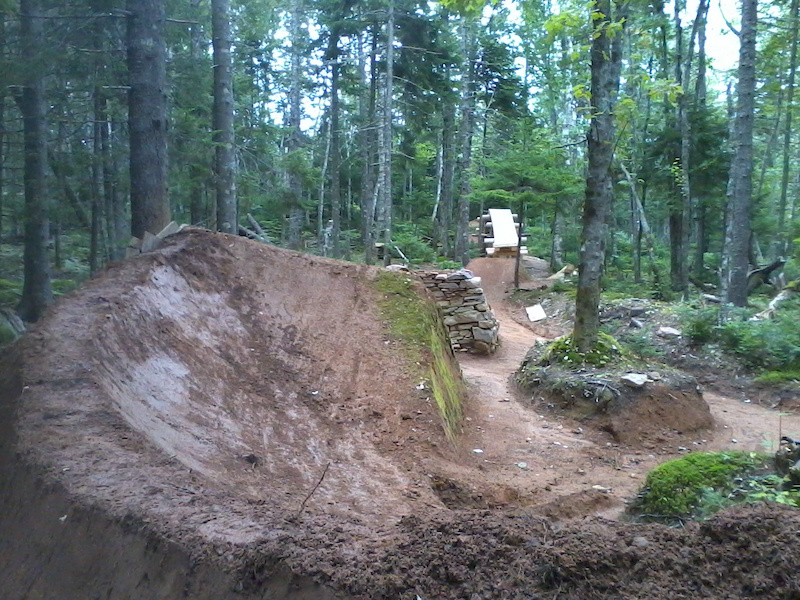 There are builders - and then, there are builders. If you want to learn how to make a jump line that can last a while - and flows, seek out this guy.
| | |
| --- | --- |
| | Ride at your own risk, Look before you leap. Most of us understand the risks of what we do, but there also must be a measure of trust in the builder... |
Ride at your own risk, Look before you leap. Most of us understand the risks of what we do, but there also must be a measure of trust in the builder - that the ladder will hold up, or that the ramps were crafted well enough to get you to the transition when you commit to the feature. Nature is a destructive force. Only the best of the best features hold up for any length of time, yet most of us hit features on familiar trails weekly as if there actually were men who regularly walked the zones like the coaster crews. But there aren't, and after a while, lips become kickers, ruts form in the transitions, ladders get rickety and inevitably someone's luck is going to run out.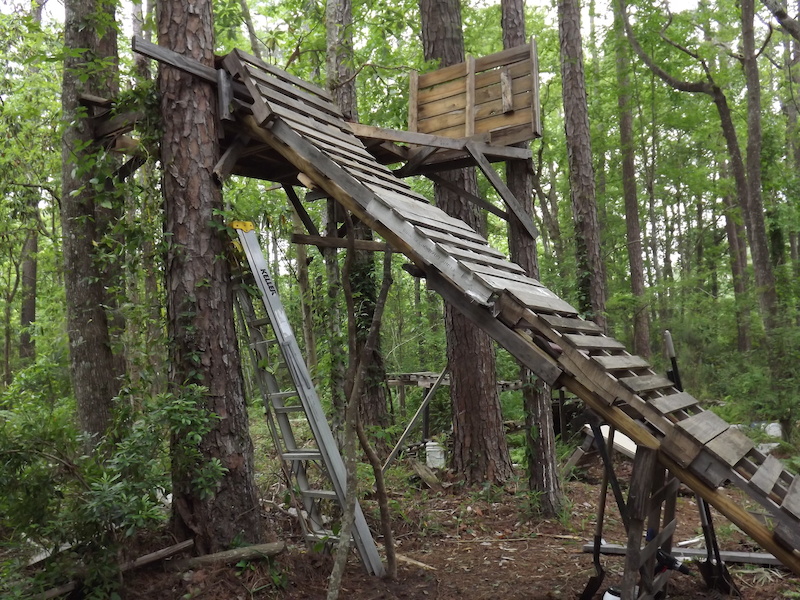 Maybe not. Almost everyone will steer clear of a shabby feature, right? When a once-good feature on a well-known trail gets shabby, however, riders are inclined to keep hitting it as if it were new.
Murphy's law says that if something can go wrong, it will go wrong - and at the worst possible moment. The rider who takes the hit won't be one of the local hot shots - it will be your little sister, the girl who has been progressing rapidly and following the local's wheels. The once proud feature claims yet another victim, your cute sister's face is meat, but hey, that's OK, because...?
| | |
| --- | --- |
| | The pirate code of builders and diggers states clearly that, once a feature is created, only its maker has the right to modify it. Does that imply that the creator also shoulders the task of maintaining it? |
Of course there are countless lines pocked with pathetic humps and hacked-in features, but almost any rider can discriminate between a trail and a scar in the earth. It's the popular lines, or the soon-to-be-popular ones, that pose the greatest threat as they deteriorate. Few builders get it right the first time. Most are willing to tune up their lines to get them to flow better, or to drain correctly, but how many builders have pulled down their creations after they passed out of safe service? How many diggers have filled in a jump line that never really worked? Creating is the most rewarding part of the process, but after the digging and building is done, who is responsible for the drudgery? Who walks the line the day before your sister hits it?
---
Take the Pinkbike Poll
Say you have just built in a new zone. Who, if anyone, should be responsible for maintaining your trails and features so they remain relatively safe, or at least consistent, after they have been constructed?
---