Why doesn't Pinkbike review bikes that I can actually afford? Well, we do. I started testing mid-priced bikes back in 2017, and in this comparison I compare the first four trail bikes from this ongoing series. Priced under $3,000 USD, the following quartet explores the genre's range of technical options, like wheel diameters, suspension technology, drivetrains, brakes, and cockpit arrangements, and also the choice to purchase from a shop or online.
---
The Contenders: Four bikes from distinctly different brands
Diamondback's Release 3
has an MSRP of $2,849, rolls on 27.5-inch wheels, and packs 130 millimeters of rear-wheel travel, paired with a 150-millimeter fork. The Release is designed for the pointier end of all-mountain, with modern numbers and a tough aluminum chassis.
Giant's Trance 2
is priced at $2,890, and, in the Giant tradition, has a tough-to-match component selection. Its aluminum frame sports stable trail geometry, 140 millimeters of Maestro suspension travel backed up by a 150-millimeter fork and also rolls on 27.5-inch wheels.
Patrol's 672
is manufactured in its Indonesia factory and the brand has only recently entered the North American marketplace. Retailing for $2,899, the 150-millimeter-travel aluminum 672 strikes a modern profile, with a linkage-driven four-bar rear suspension and all-mountain frame numbers.
Our final contender is also the only one with 29-inch wheels.
Polygon's Siskiu T8
also hails from Indonesia and is remarkably well appointed for its low, $2,499 asking price. With 140 millimeters of travel on either end, respectable numbers, and impressive pedaling, the Siskiu is tailor-made for adventurous trail riders.
---
Patrol's 672 has the looks, numbers, and nearly all of the components to make it a top-performing trail bike. On the scale, the medium-sized bike topped out at 32.4 pounds, which is borderline heavy, but still in the hunt at the $3,000 price range.

Riding high in its plus column, the Patrol's sturdy aluminum chassis has a well executed 150-millimeter-travel four-bar suspension that holds up well in the mid-stroke and doesn't shy away from boulder fields. The frame can handle long-stroke droppers and there is ample stand-over clearance, which allows riders who want a longer reach than its slightly dated geometry affords to go up a size.

Plus-side components include its well-matched 160mm RockShox Yaris RC fork and Monarch RT shock combo, wide handlebar and sharp-shifting Shimano SLX transmission. I also liked the capable stopping power that its 203/180-millimeter brake rotors produced from the bike's relatively ordinary SLX brakes.

The 672 falls behind on the details, some which, like the absence of a dropper seatpost, are inexcusable, while others are nuisances that can be addressed as those components near their service lives. The rickety rear axle QR was woefully underpowered for the bike's rigid chassis and its old-school Sun Ringle Inferno rims were neither tubeless-ready nor wide enough for a modern trail bike. Finally, many riders will decry its lack of down-tube bottle mounts.

672 Details:
• Intended Use: All-mountain/Enduro
• Aluminum chassis, 150mm-travel four-bar rear suspension
• 27.5" Wheels Boost axle spacing
• Threaded bottom bracket, ISCG mounts
• Shimano SLX one-by 11-speed transmission
• RockShox Yari RC Solo Air fork, 160mm
• RockShox Monarch RT shock
• Sizes: Small, Medium, Large, X-large
• Weight: 32.4 pounds/14.74 kg (medium)
• MSRP: $2899 USD
• Contact:
Patrol Sports
In two sentences:
Patrol's 672 is a capable handling machine that thrives on the downs and, while it requires more effort than some to climb and accelerate, it aces technical steeps. This bike has all the basics dialed, but needs to go to finishing school to compete at the top of the $3,000 class.
Read full Review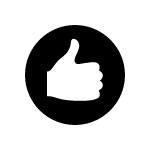 • Strong, good handling chassis
• Ample travel, good suspension
• Shimano SLX transmission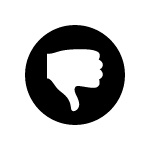 • No dropper post
• Average climber
• Needs some minor upgrades

---
Ahead of its time, the Release 3 pairs a short-travel 130-millimeter rear suspension with an all-mountain-strength chassis to create a lively handling monster that can survive enduro-intensity downhills and still deliver an inspiring performance on bike park jumps and flow trails. Some of that versatility is the product of its 150-millimeter-travel RockShox Pike RCT3 fork and Monarch Plus shock.
At the heart of Diamondback's do-it-all trail bike is its "Level Link" suspension configuration, which may be the bike's stand-out feature. Few all-mountain bikes feel this good under power without their low-speed compression dials cranked up to Cowboy. By contrast, the Release 3 is easy on the legs while climbing with the shock left wide open and the suspension tuned for the downs.
Diamondback missed the mark in a few places. The first being a short, 125mm dropper post where a 150 should be standard fare. I question the old-school 73-degree seatpost angle now that it's recognized that steeper is better for technical climbing, but I am sure that its designers are lamenting that they opted not to put water bottle mounts inside the front triangle. My final peeve - its slippery Schwalbe Hans Dampf tires - has since been rectified, which leaves very little to complain about.
In two Sentences:
From the review: The Release 3 is a
"good choice for an accomplished all-mountain sender who wants to step down from an uber-capable squishy 160-millimeter enduro bike to
Diamondback Release 3
• Intended use: trail / all-mountain
• Travel: 130mm rear / 150mm front
• Wheel size: 27.5"
• Frame construction: Aluminum / Level Link suspension
• Head angle: 66º
• Chainstay length: 425mm
• Colors: Black
• Sizes: S, M, L, XL
• Weight: 30.05 lb (13.66 kg) - size medium, w/o pedals
• Price: $2,849.99 USD (*May 2018 )
• More info:
Diamondback
a more playful, cross-country friendly machine, but still wants to go big on features."
Diamondback sells consumer direct, so your Release arrives at your doorstep pre-tested, 90-percent assembled, with a needs-nothing build.
Read the full review.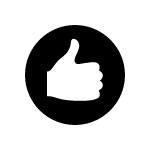 • "I got this" technical skills
• Impressive climber
• Ready to shred build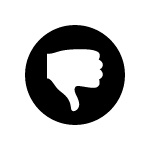 • No 29er option
• Slack seat tube angle
• Needs a bottle mount

---
"The secret to the longevity of this 140-millimeter-travel all-mountain bike is a long string of improvements, which have made the Trance as reliable as a three-pound hammer."

Component selection separates the best from the rest in the affordable mountain bike ranks, but all is for naught if good parts are hung on a mediocre chassis. Giant's Trance 2 hits the mark on both counts, with its trail-proven 140-millimeter-travel aluminum frame, and an intelligent parts selection based upon a Shimano SLX drivetrain. Climb aboard, and everything falls into place. Hit the trail, and you'll discover a useful gear range, grippy tires and mistake proof handling.

The Trance's familiar profile, 27.5-inch wheels and Maestro dual-link rear suspension may seem long in the tooth, but there is no questioning its performance on the trail. Giant's suspension tunes are selected to erase the chatter and keep the tires carving up the corners, and there always seems to be enough travel in the bank for big hits. The same can be said about its impressive Fox 34 Rhythm fork.

Pedaling firmness is not as sharp as I like, but the bike maintains momentum well, and the flip-side of that softer suspension feel is the additional grip the Trance delivers while scratching up pointy climbs.

Any valid complaints about the Trance 2 would be

Giant Trance 2 Details
• Intended use: AM/trail
• Travel: 140mm rear / 150mm front
• Wheel size: 27.5"
• Frame construction: Aluminum, dual-link Maestro suspension
• Head angle: 67º
• Chainstay length: 435mm
• Sizes: XS, S, M, L, XL
• Weight: 29.8 lb (13.55 kg) size large, w/o pedals
• Price: $2,890 USD as tested
• More info:
Giant Bicycles
related to its conservative Shimano drivetrain, which helps keep this bike under 30 pounds, but has a limited range compared to SRAM's 11-speed options. Nit-pick, for sure, but Giant is tough to beat on its builds.
Two sentences:
The strength of Giant's Trance 2 is in its proven build and performance, and also that they sell through bike shops, so you'll get the size and assistance you need to assure your riding experience. From the review:
"After riding it for a number of months, I'd say it's a great value for riders (with or without skills) who want an affordable "needs nothing" all-mountain bike that can be trusted on any trail short of a DH run."
Read full review.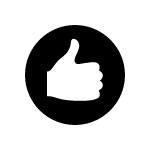 • Well made, good component spec
• Good technical climber
• Fits a water bottle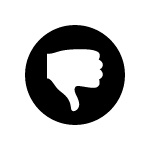 • Pedal smacking BB height
• Narrow rims
• Conservative geometry

---
Polygon's latest trail bike bears no resemblance to their rule-breaking XquarOne. By contrast, the 29-inch-wheel Siskiu T8 blends the better aspects of contemporary all-mountain/enduro designs into a sharp-handling, all-purpose trail bike. Wheel travel is 140 millimeters at both ends, which is amplified somewhat by its larger-diameter hoops.

Dated, perhaps, but the Siskiu's linkage-driven single-pivot-swingarm suspension delivers top-of-class pedaling performance, while doing an above-average job of managing the terrain. Its well-engineered aluminum frame is well worth upgrading in the future. Its geometry bridges modern and traditional - with a moderately steep 74.5-degree seat angle, and a moderately slack, 66.5-degree head tube angle. it's handling is sharp and agile, while maintaining enough forgiveness in the bank to keep its rider out of trouble down most black-line trails.

Priced at only $2499 USD, the Siskiu T8 is armed with a carefully plucked parts selection that blends features from a variety of component makers. The Drivetrain, for instance, mates Shimano SLX and XT shifting bits with a better-spaced Sunrace 11-speed, 11 x 46 cassette. Polygon didn't mess around with the Sikiu's suspension, choosing a RockShox Revelation RC fork, backed up by a Deluxe RT3 shock. The unexpected result of its eclectic build is a familiar feeling bike that needs no pre-shred introductions.


Polygon Siskiu T8 Details
• Intended use: trail/AM
• Travel: 140mm
• Wheel size: 29"
• Frame construction: Aluminum
• Head angle: 66.5º
• Chainstay length: 435mm
• Sizes: M, L, XL (S & M sizes available with 27.5" wheels)
• Weight: 30.75 lb (14.4 kg) size medium
• Price: $2499.99 USD as tested
• Contact:
Polygon
The Siskiu was one of the top performers in this series, but it is not without flaws. The absence of a down tube bottle mount is one, and it could use stronger stopping brakes. Also worth mention is that its suspension kinematics trade crisp acceleration and climbing for a notchy ride at slower trail speeds.
Two Sentences:
(From the review)
"Polygon's Siskiu T8 is a great choice for anyone who wants a modern do-it-all trail bike and needs to squeeze the most performance from a limited budget. High amplitude riders, however, would be better served by a bike with slacker angles and better big-hit suspension performance."
Read the full review.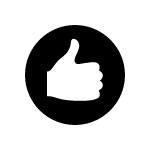 • Acceleration and climbing
• Handling and cornering
• Excellent value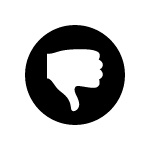 • No room for a water bottle
• Not plush in rough terrain
• No size small W/29" wheels
---
How to Choose?
Three factors come into play when choosing an affordable trail bike: the frame, the component selection, and the rider. Each play equal roles in the decision.
Starting with you, the person who is going to shell out $2,800 dollars for the best bike you can afford, knowing all the while that you'd want the pro version if your situation allowed it. If you are an enthusiast, well versed in bike tech and buying options, then your best values will probably come from a consumer direct, online purchase. In that case, I'd suggest the Diamondback Release 3, or if you prefer big wheels, my second choice is the Polygon Siskiu T8.

If you are unsure about any aspect of your purchase, like sizing, drivetrain options, or wheel

diameters, then I'd suggest you team up with a proper retailer to ensure you get the right bike the first time. Most consumer direct purchases are refundable should something go wrong, but that can set you back a month of lost riding time. If that's you, the Giant Trance 2 is the winner. With global dealer support, versatile performance, a time-proven frame design and a no-worry component pick, you can't go wrong with that choice.
Component selection is the most contentious aspect of any affordable bike purchase. Unlike the frame, which is a fixed price, the multitude of parts that make up a mountain bike are an opportunity to down-spec forgivable items (like cockpit accessories, brakes, and cranksets) to drop the bike's retail price - while up-spec'ing key parts, like the fork, shock and drivetrain, that customers will scrutinize closely. Giant's comprehensive spec' earns the top spot in this category too - edging out the well-appointed Diamondback Release 3.

The frame locks in the bike's handling and pedaling performance - things you can't easily modify. Each of the four bikes in this feature have a well-constructed aluminum chassis backed up by a proven suspension configuration. The winner here is the Diamondback Release 3, because it has the strength and the suspension to handle a lot of abuse, ready-for-anything handling skills, and very good pedaling dynamics. The Release is also more salient to the times, and in this respect, it edges out the Siskiu (rough-riding suspension trumped its superior 29 inch wheels) and the versatile, but dated Trance.
---
Winner: Diamondback Release 3