Fox Factory tuners
are in the pits at every major enduro race. We contacted global marketing guy Mark Jordan to give us a quick rundown on the differences between a general trail tune and the ones that Pro Enduro racers use. Every bike and rider requires a slightly different suspension setting to achieve similar results, so the following tips are intended to provide a conceptual understanding of an enduro-specific tune and a starting point for knob twisters.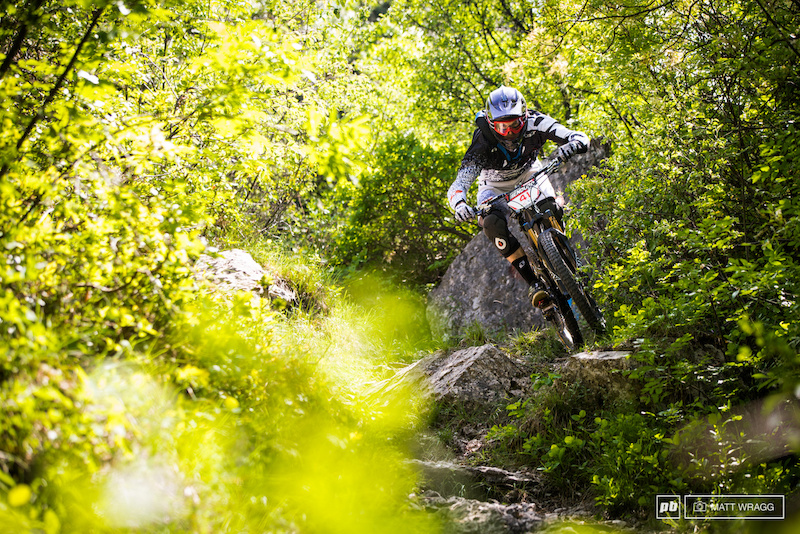 To say that Dan Atherton runs his suspension firm would be an understatement. We thought it was locked out when we gave his GT the trailhead test.

Is there a difference in the general suspension settings between a standard trail tune and an all-mountain or an enduro racing tune?
It depends on the rider and type of enduro race – single-race format, multi-day format – but in general, I would say yes. Most racers cater their bikes to the terrain and run a firmer tune than they would for typical trail riding. But for multi-day/stage racing with little practice, a rider may choose more of an overall tune to cover a variety of terrain.

Does Fox do any significant internal damping changes in the fork and shock?
It depends on the rider. This year we have all of our riders on new enduro fork tunes and some will get custom shock tunes.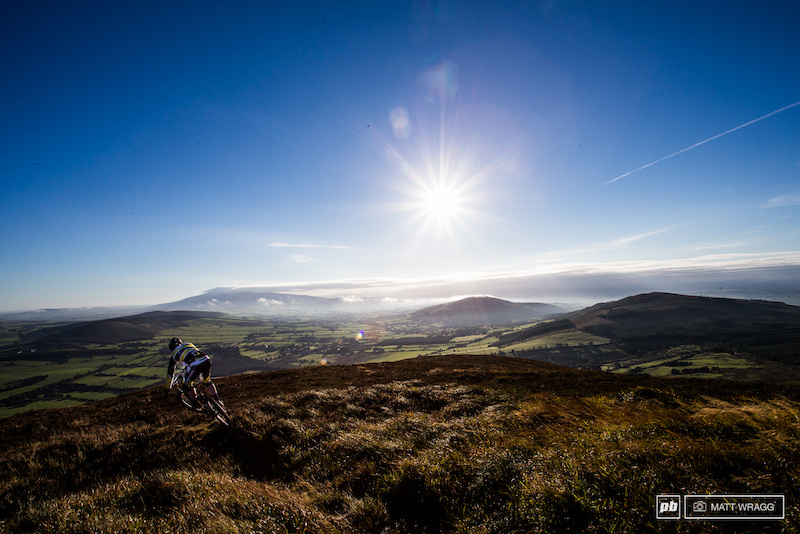 A firm trail tune is used if the venue does not allow racers to practice the course to ensure a higher average speed on every type of stage.

About spring settings. Do you set the spring stiffer than a typical trail setup?
Yes, most racers run a stiffer spring setup with only 10 to 15-percent sag

In a general sense, what do you look for in the low-speed compression and rebound settings?
.
Low-speed compression is for support and handling. LSC can help the fork stay up in the travel, which helps provide control during heavy braking, cornering and on steep terrain. Rebound is for bump recovery and control. Rebound needs to be responsive, so the suspension can recover from an impact and allow the tire to track the ground.

What setup mistake do you see most often at enduro type events?
Riders not taking the time to setup their bikes for the terrain or focusing too much on a single obstacle. Steep terrain may require you to change the suspension to balance the bike, but don't change your entire setup for just one, five-second obstacle.

Do top enduro racers feel that remote platform or lockout features are important?
It varies, but many riders are seeing the advantages of on-the-fly remotes to increase their bike's efficiency.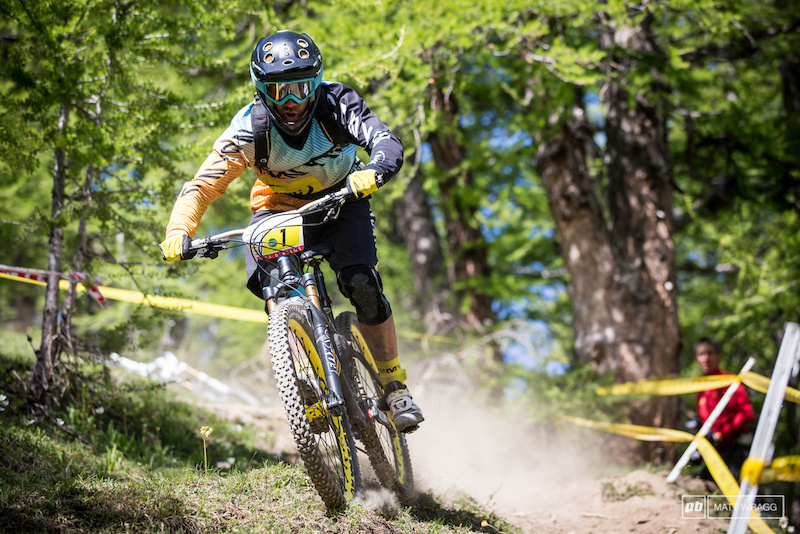 Fabian Barrel attacks a red-hot gravity stage at the Val de Allos EWS. The position of the O-ring on his stanchion tube indicates that his fork is set stiffer than the shock - a tune that sets the ride height to favour for steep, technical descending.