It was the final round of the British Downhill Series this past weekend at Bike Park Wales. The track, despite initial concerns proved to be just the job.
The weather was text book and the track was prime. A perfect way to end the 2014 season. With a few of the big boys missing the final round, including injured World Cup Champ Josh Bryceland, it left the field wide open. The track was fast and fairly one line so it was very much a case of nailing a perfect run, minimising mistakes and keeping a perfect flow. In the Elite women it was Tahnée Seagrave who snatched the top spot from World Champ Manon Carpenter. After being down at the first split it was a huge turn around for Tahnée to nail her maiden National Series victory.
In the Elite Mens it was Team CRC/Nukeproof rider Joe Smith who took the win but not before Ride it out rider Emyr Davies occupied the hot seat for a while. After smashing in a good run in qualifying Emyr was confident he could secure a good result. In the end it was less than a second between first place Smith and second place Marc Beaumont with Matt Simmonds taking third, Harry Heath taking fourth and Emyr nailing the final podium spot with fifth.
The BDS this year has been pretty special with some seriously close racing all season long and some top venues on the calendar. Roll on 2015.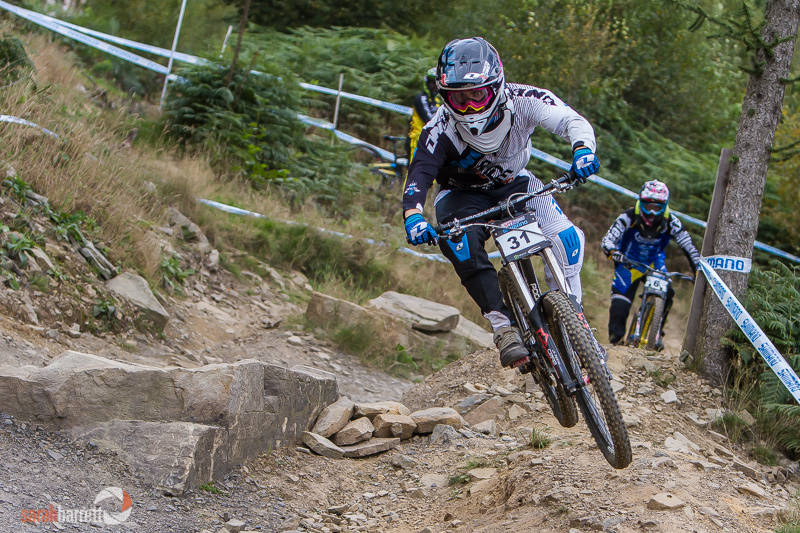 Emyr Davies - Round 5, 5th spot.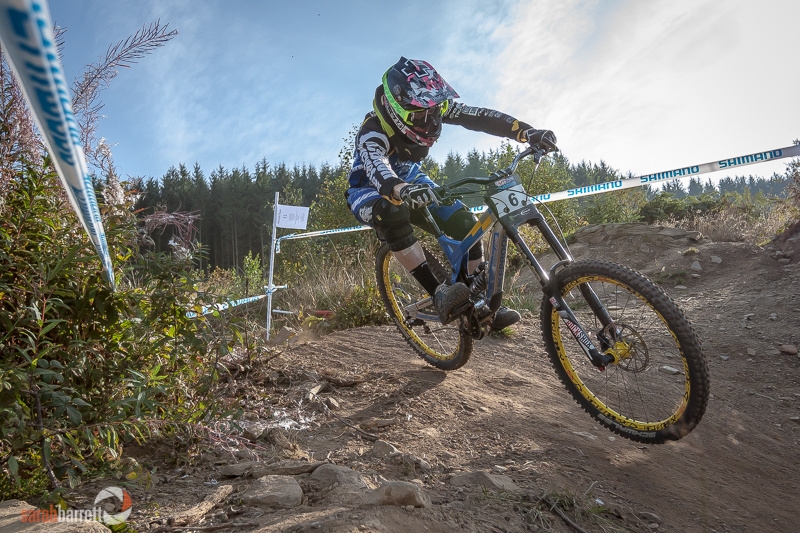 Joe Smith - Round 5 Winner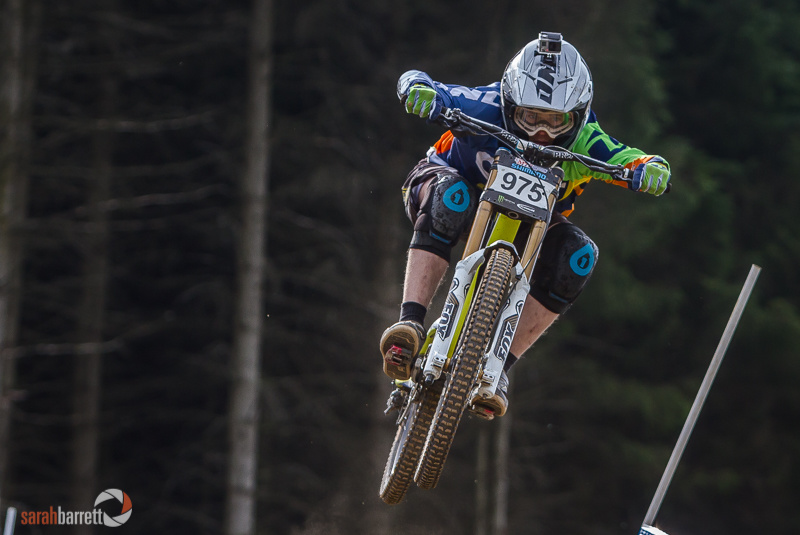 Kade Edwards - Juv Overall & Rd 5 Winner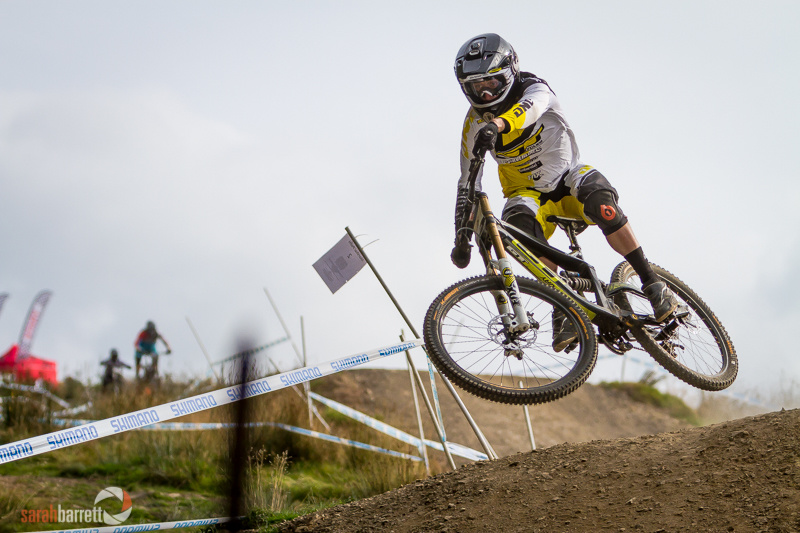 Marc Beaumont - Overall Elite winner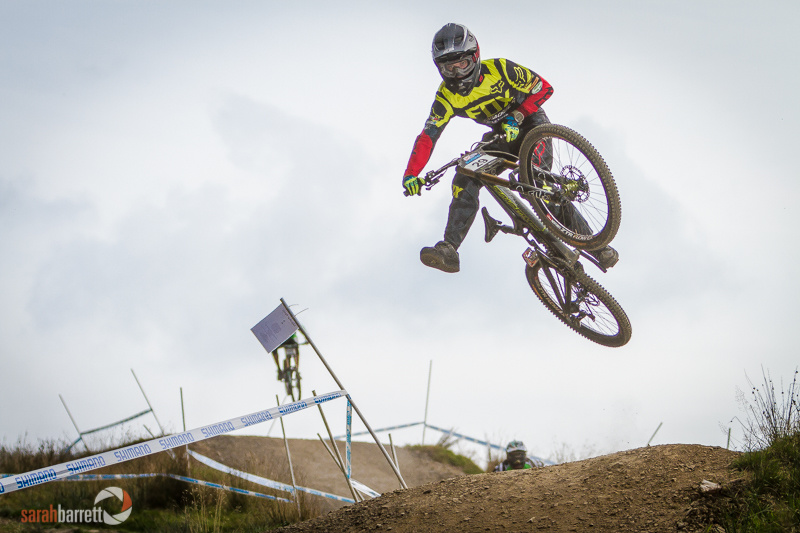 Scotty Mears
Race Results
JUVENILE - Sponsored by DMR
1 // Kade EDWARDS // Atherton Academy // 2:59.465
2 // Luke BIRKETT // We Love Mountains DH Team // 2:59.747 (+0.282)
3 // Jake GASKELL // Team Skene // 3:01.741 (+2.276)
4 // Adam BEATY // Keswick Bikes // 3:01.780 (+2.315)
5 // Henry KERR // Stone Galore // 3:02.061 (+2.596)
YOUTH - Sponsored by NS Bikes
1 // James PURVIS // Cyclefix / Sick Skills // 2:45.831
2 // Matthew WALKER // Madison Saracen Development Team // 2:46.552 (+0.721)
3 // Jack TENNYSON // Madison Saracen Development Team // 2:47.326 (+1.495)
4 // Mike HODGKINS // Gawton Gravity Hub // 2:50.411 (+4.580)
5 // Kyle HAVARD // Team Skene // 2:50.573 (+4.742)
JUNIOR - Sponsored by Outdoor Tech
1 // Taylor VERNON // GT FACTORY RACING // 2:37.767
2 // Neil STEWART // FMD Racing // 2:41.308 (+3.541)
3 // Reece WILSON // 2:41.941 (+4.174)
4 // Shaun RICHARDS // 2:42.040 (+4.273)
5 // Jacob DICKSON // Orange Dirt World Team // 2:42.506 (+4.739)
SENIOR - Sponsored by Spank
1 // Zac BLACKWELL // Specialized // 2:46.879
2 // Sam ROBSON // Decade Europe/MIJ Downhill Events // 2:47.800 (+0.921)
3 // Lewis SUMMERS // Perth City Cycles // 2:48.382 (+1.503)
4 // Ryan MARTIN // Descend Hamsterley // 2:49.057 (+2.178 )
5 // Stephen MILLYARD // Millyard Concepts // 2:49.668 (+2.789)
EXPERT - Sponsored by X-Fusion
1 // Craig EVANS // 2:42.988
2 // Mitch INGLEY // Brian Rourke Cycles/Knox Armour // 2:43.626 (+0.638 )
3 // Ben LOVELL // MTB North Wales // 2:45.160 (+2.172)
4 // Elliot MACHIN // Brian Rourke Cycles // 2:45.266 (+2.278 )
5 // Thomas OWENS // CTS/Team Skene // 2:45.267 (+2.279)
ELITE MEN - Sponsored by Schwalbe
1 // Joe SMITH // Chain Reaction Cycles/Nukeproof // 2:33.479
2 // Marc BEAUMONT // GT FACTORY RACING // 2:34.357 (+0.878 )
3 // Matt SIMMONDS // Madison Saracen Factory Team // 2:34.613 (+1.134)
4 // Harry HEATH // Orange Dirt World Team // 2:35.063 (+1.584)
5 // Emyr DAVIES // J-Tech/Ride.io // 2:35.097 (+1.618 )
MASTER - Sponsored by Marzocchi
1 // Andy KIPLING // We Love Mountains Racing Team // 2:46.425
2 // Ashley MULLANE // Mondraker UK // 2:46.947 (+0.522)
3 // James RISKER // 2:47.466 (+1.041)
4 // Kye FORTE // Red Bull/WideopenMag.co.uk // 2:49.415 (+2.990)
5 // Stuart HUGHES // Commencal/Decade // 2:49.953 (+3.528 )
VETERAN - Sponsored by Dainese
1 // Nigel PAGE // Chain Reaction Cycles/Nukeproof // 2:48.540
2 // Darren HOWARTH // Grizedale Mountain Bikes/SBT // 2:56.785 (+8.245)
3 // Mark WEIGHTMAN // 3:00.029 (+11.489)
4 // Ben GREENLAND // 3:03.340 (+14.800)
5 // John COBB // 3:06.699 (+18.159)
GRAND VETERAN - Sponsored by Nuflex
1 // Jerry TWIGG // Cycleworld // 3:17.016
2 // Steve FELSTEAD // 3:20.184 (+3.168 )
3 // Michael GILES // 3:27.420 (+10.404)
4 // Dudley FORSYTH // The Management // 3:45.636 (+28.620)
ELITE WOMEN - Sponsored by Schwalbe
1 // Tahnée SEAGRAVE // FMD Racing // 2:53.435
2 // Manon CARPENTER // Madison Saracen Factory Team // 2:53.558 (+0.123)
3 // Katy CURD // Rose Vaujany Gravity MTB Team // 2:58.518 (+5.083)
4 // Suzanne LACEY // Team Aston Hill // 3:13.030 (+19.595)
5 // Monet Rose ADAMS // Burgtec/Morewood // 3:14.547 (+21.112)
WOMEN - Sponsored by Flare Clothing
1 // Hazel WAKEFIELD // Howies // 3:22.434
2 // Becci SKELTON // TRG // 3:27.653 (+5.219)
3 // Rona STRIVENS // Diva Descent // 3:30.063 (+7.629)
4 // Beverley BARNES // Muddy Bum Bikes // 3:31.769 (+9.335)
5 // Maya ATKINSON // Gawton Gravity Hub/Hammoon Cycles // 3:43.807 (+21.373)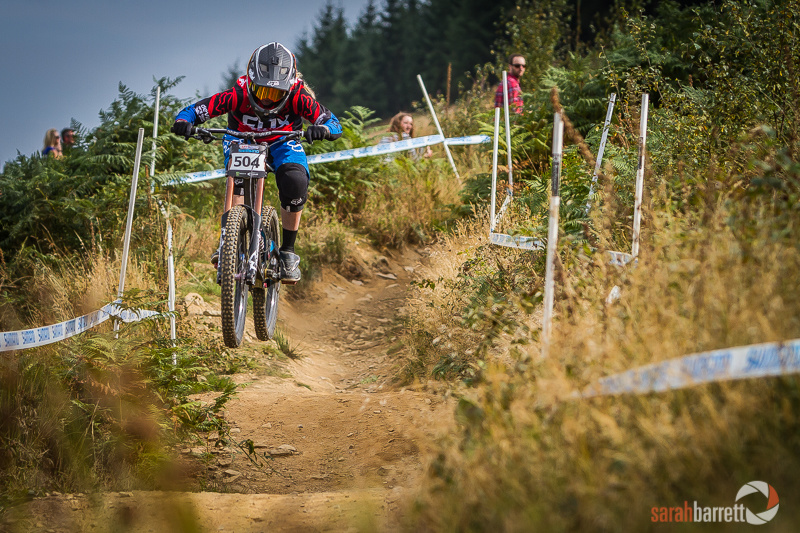 Tahnee Seagrave - BDS Round 5 Elite Womens Winner
Photos by Sarah Barrett