Two Podiums for Team Maxxis-Rocky Mountain at Fort William DH World Cup #2
You know you're one of the best in the world when you're disappointed with a 5th place in a World Cup. That was the case this past weekend in Fort William, where Team Maxxis-Rocky Mountain's Sabrina Jonnier took a spot on the podium despite being off the bike for the past month with a bruised coccyx.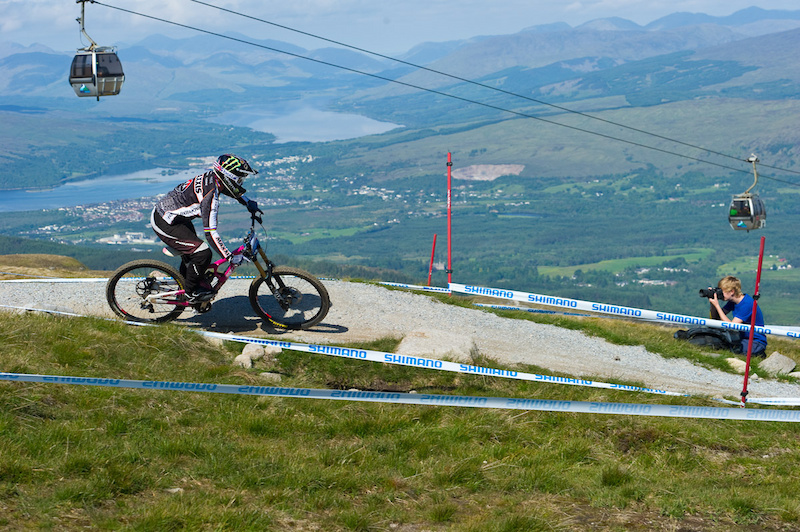 Jonnier was injured at the first round of the World Cup in South Africa and since has not been able to ride and even just sitting has been very painful. A 5th place while still recovering and with such stiff competition is nothing short of amazing for the 2010 World Cup overall champion.
Ruaridh Cunningham, who won the 2007 World Junior DH Championship at Fort William looked to ride well in front of his home crowd and he did not disappoint. Qualifying an impressive 9th place, the young Scot went on to place 17th in the finals despite a near disaster at the bottom of the course where he slammed his helmet into his handlebars, which pushed his goggles up over his eyes.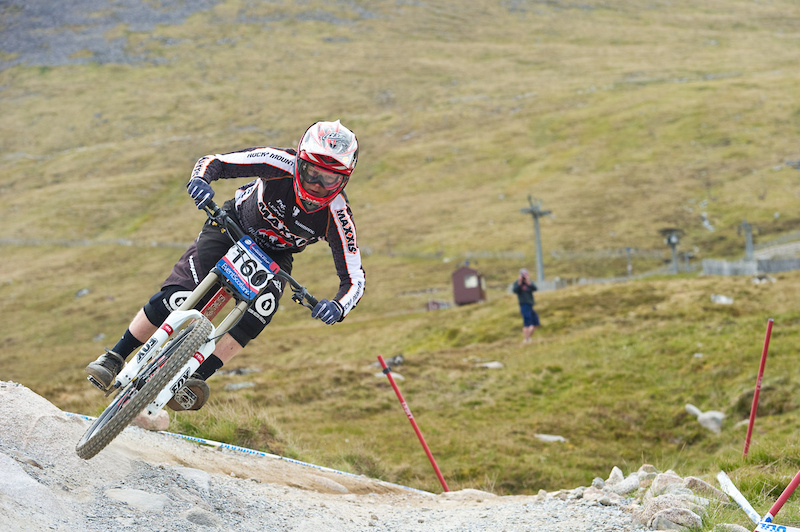 Maxxis-Rocky Mountain's most recent addition to the team, junior downhill racer, Mark Scott from the UK also had a great weekend at Fort William. The 18 year old placed second in the Junior men's category, only 2.6 seconds off reigning downhill world champion, Troy Brosnan of Australia. Mark placed a solid 38th place overall.
Next stop for the
Maxxis-Rocky Mountain
downhillers is the Leogang World Cup this coming weekend, another steep and treacherous course that suits our team well.