RyeThomas
Member since Nov 26, 2018

O+
Male / 47
Manassas , Virginia
Block user
Recent

Dec 27, 2021 at 12:31
Dec 27, 2021

Mar 23, 2021 at 13:30
Mar 23, 2021

Jun 8, 2020 at 6:05
Jun 8, 2020

Selling
Jun 8, 2020 at 6:04
Jun 8, 2020

Jun 8, 2020 at 5:29
Jun 8, 2020

Selling
Jun 8, 2020 at 5:29
Jun 8, 2020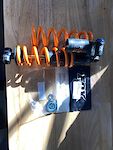 $350 USD
Fox DHX2 coil with 500lb / 550lb sls springs and rebuild kit. Came off my 2018 YT Jeffsy. Will include mounting hardware for YT Jeffsy if that's what you have, it took me awhile to source the mounting hardware. Only reason I'm selling is I sold the bike.

May 28, 2020 at 5:48
May 28, 2020

May 19, 2020 at 11:20
May 19, 2020

Selling
May 19, 2020 at 11:14
May 19, 2020
$2900 USD
2018 YT Jeffsy Carbon Fiber 27.5" frame size XL . This bike won many trail bike of the year awards. Perfect for the trail, yet enough travel for the bike park and some moderate downhill. Upgrades included in sale Enduro bearings in bottom bracket One UP dropper post, fully rebuilt and serviced this spring Push industries ACS3 kit installed in front fork. Much better now with the kit and better than any fork I've ridden, single best upgrade I've done to a bike. Your front wheel stays planted no matter what and is super responsive and predictable. Bike will come with brand new Ethirteen TRS tubeless ready wheels/tires/XD driver Like new rear shock (only 5 rides) Rockshox deluxe air shock Front fork lowers were serviced this spring with new push low friction wiper seals. The bike only has one ride since. There is over $3700 in this bike. If the ad is up it's available. No trades, I can split shipping with buyer, I am also willing to drive a ways to meet. Only reason I'm selling is due to COVID, the Wife isn't working and I can't justify two bikes.I tried to get pics of any paint scratches due to riding. I service my bikes and take care of them but I do ride them a lot. Rear Coil shock and carbon fiber wheels in the picture are NOT included in the posted price but are available for a fair price. Fox DHx2 coil spring with 500/550lb sls springs $450 Ethirteen carbon fiber wheels and Maxxis tires $900

Apr 13, 2020 at 4:56
Apr 13, 2020
Load more...
Featured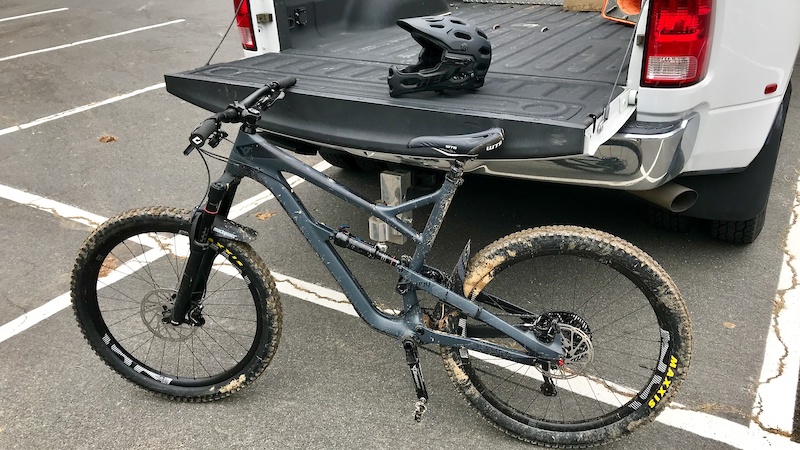 Photo by RyeThomas