Mario Jarrin is a well-known name all around South America as he dominated the Downhill Racing scene here for so many years, winning some Continental Championships in BMX, 4X and DH in the process. He did some WC racing too with the support of an Argentinean bike brand called Zenith Bicycles.
Mario is 33 years old now and he's still the fastest DH racer in Ecuador. He's always grateful for his parents supporting him to achieve all his goals, specially his father who has been behind him since his first pedal stroke and still travel with him to almost every race.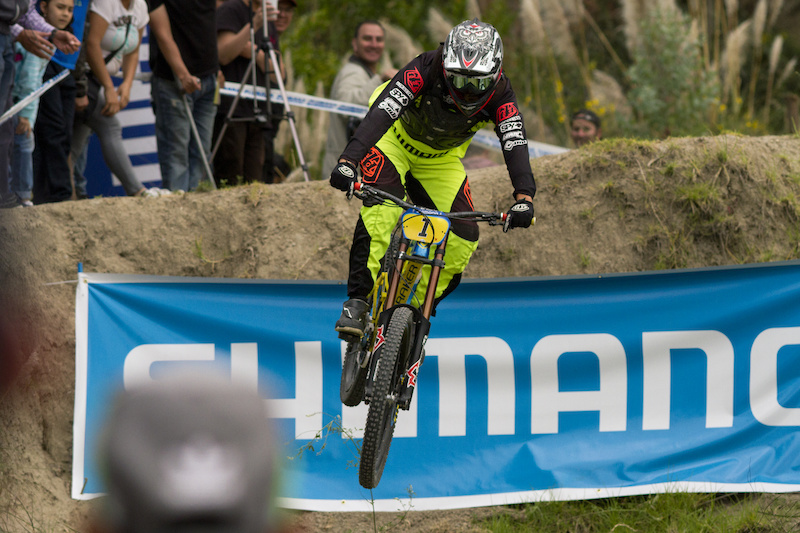 Nowadays he trains as hard as always and continues competing internationally but when he's not travelling he enjoys coaching BMX in his hometown Ambato, Ecuador. In fact, Valentina, his daughter is such a good BMX racer. Both once won gold medals on the same BMX Continental Championship race, what an axperience.