In 2011 we built a trail in Cumberland BC, in 2012 we built a second trail; we figured we needed to make a video of our second trail, and with such perfect conditions for filming we couldn't resist, enjoy.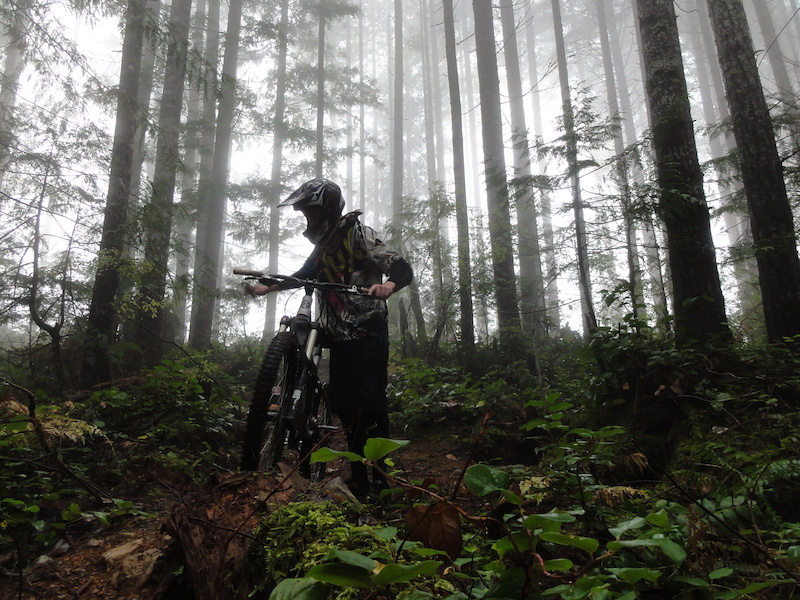 The thick fog and recent rainfall meant for optimal conditions.
Here's the video of the trail we built last year in Cumberland.