Max Rendall is one hell of a rider! Whilst I've been aware of Max on the Scottish race scene for a couple of years now, it was only just this past summer that I had the pleasure of meeting him in person for a
filming project
with fellow shredder Ryan Middleton.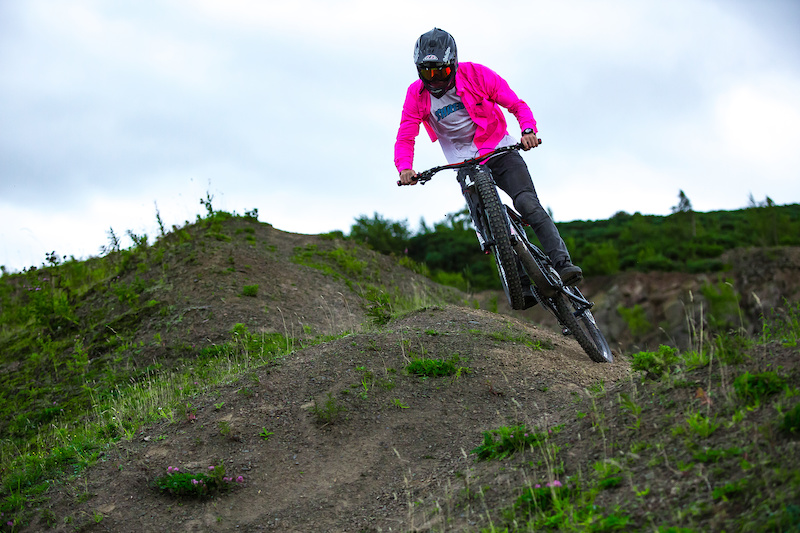 Normally meeting someone for the first time can be an awkward affair, but Max doesn't do awkward... Within minutes of meeting him, his energetic personality shined through with a full itinerary of where we were filming, right down to what we were having for lunch. This action plan was followed by some singing, impersonations, and general hyper behaviour filling any silence there possibly could have been. I really need to find out what this guy eats for breakfast.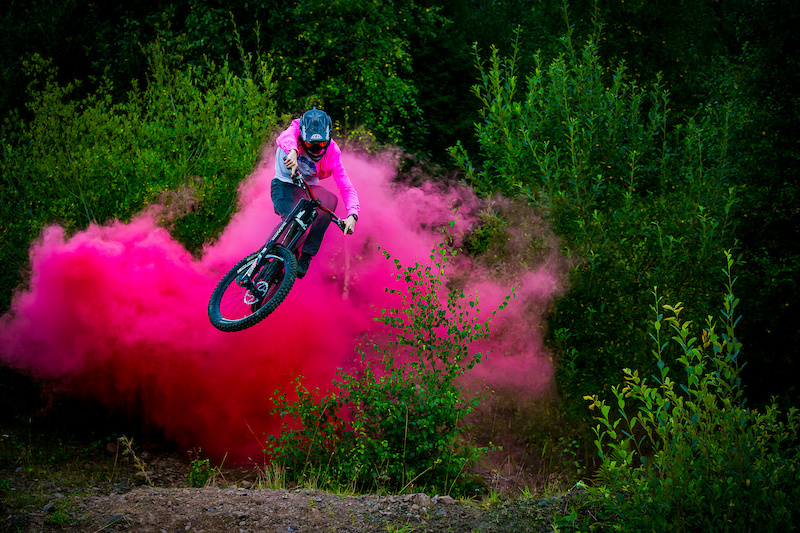 After spending two days of filming with the guys, Max and I began plans for another video, this time on the trails that Max grew up riding. Plans were set in place and I made the trip to Innerleithen for a fun-filled two days of filming. Having these trails as a local riding spot has definitely helped Max get up to speed as well as provide a variety of terrain for him to get comfortable on.
Max spent a year on the BASE mountain biking course at the Borders college which found him at the Innerleithen trails regularly. It's obvious that having a group of riders to challenge each other with line choices and gaps has also had a positive effect on Max's progression.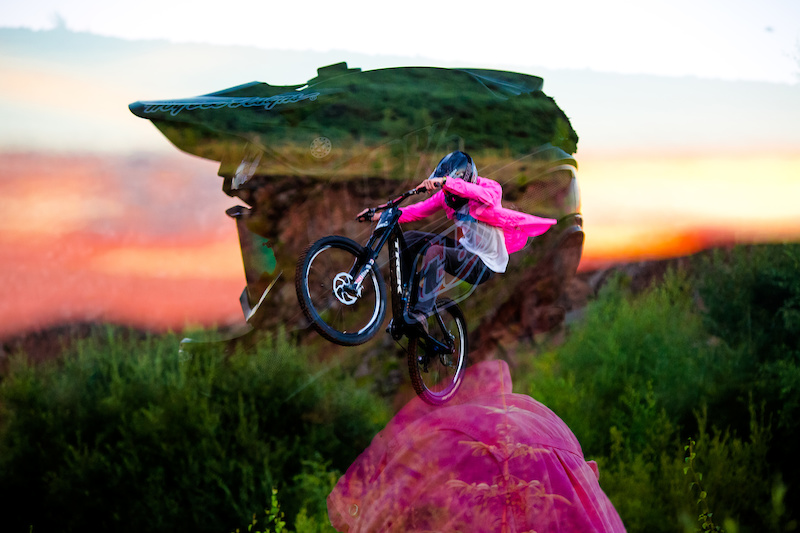 Pulling into the Innerleithen car park I could see Max's face light up knowing that it was almost time to let loose. After a brisk walk to the top, the camera was removed from its bag and Max went into full attack mode. It's clear that these trails have helped shape his unique riding style; rough and rugged, big airs and the occasional playful jib thrown in for good measure.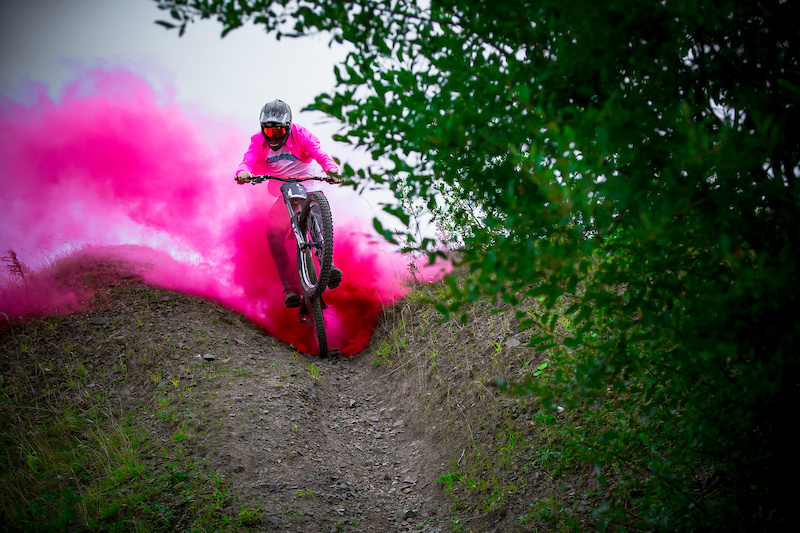 He donned his pink shirt like a cape, letting it flap erratically behind him to match his loose style on the bike, not to mention it brightened up the earthy tones of the Innerleithen trails. The amount of riding Max can squeeze into one day once again had me questioning where he gets his energy from.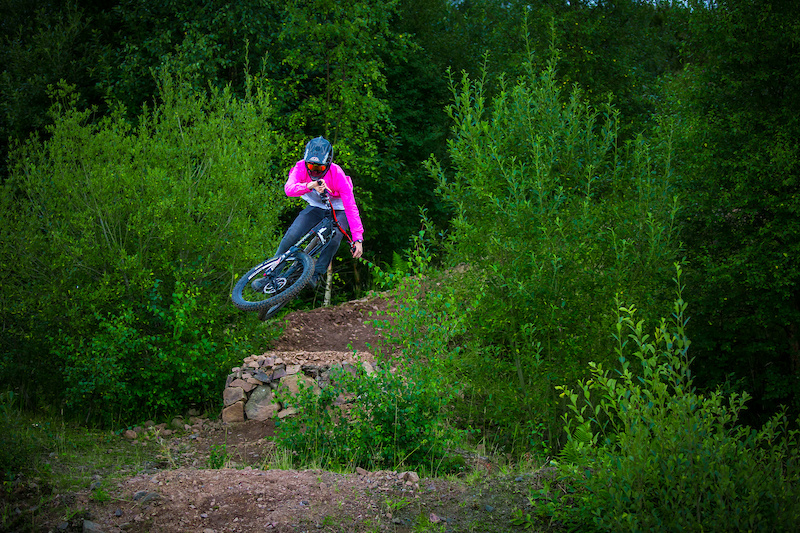 With another filming project done and dusted it's safe to say we both had a blast and can't wait to get onto the next one. Whilst I'm sure his choice of attire for this project will be disapproved in the comments section, one thing that can be agreed on is that mountain biking needs more erratic, flat out riders with the same positive attitude as Max.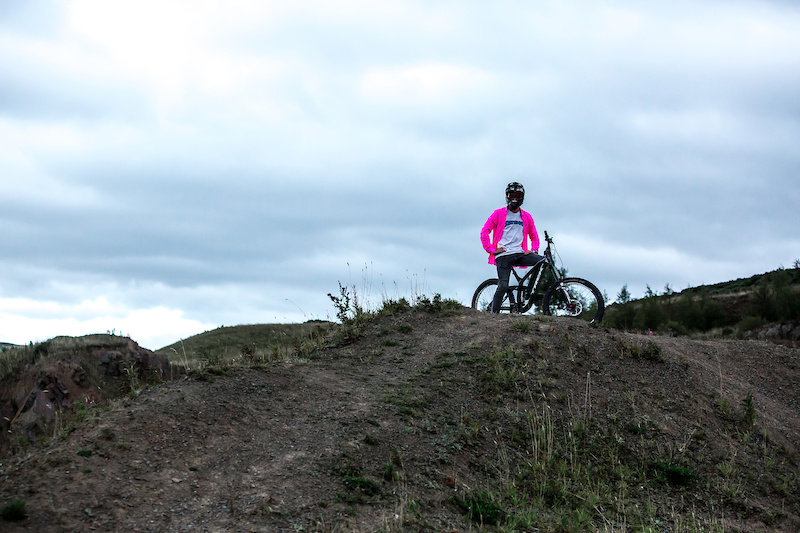 Massive thanks to Louis Arnold who took these incredible photos of Max. Be sure to give each of us a follow on Instagram to keep up to date with our happenings and future projects:
Max Rendall
- @maxxrendal
Louis Arnold
- @louisarnoldphoto
Shredder MTB Zine
- @shreddermtbzine
Shredder is an independent mountain bike publication documenting the characters that build up our scene in the form of print - look out for issue two coming soon...
---
MENTIONS:
@ShredderMTBZine
---