Legends of Dirt is the brand new web series produced by SilverStar Bike Park and features episodic content based around our sponsored athletes. Each week SilverStar Bike Park will release a new episode with the first release showcasing 18-year-old Jacob Tooke. SilverStar Bike Park is commited to sponsoring varying athletes of ability, age, gender and location. Follow SilverStar Bike park on
Facebook
, Instagram and Twitter to be first to view the content.
Here's a little about Jacob;
I started riding as early as I can remember, I was building jumps and doing stunts where ever I could. Growing up in Banff there was no shortage of extreme terrain and natural trails to ride. What I looked forward to most of all were the trips we would make out to Silver Star to ride the impeccably groomed and manicured trails - I couldn't believe how good it was. I would study the videos on the SilverStar website, so inspired by every curve and contour. My Dad and I travelled out six times to ride the summer before we finally moved here in 2011. Since that time I have been riding as much as I possibly can, rain, snow or blistering hot, always challenging myself to go that much faster, smoother or bigger. I've definitely broken a lot of bikes! (Thanks Mom and Dad

. I just love to ride, feeling one with my bike and the terrain and nature. I love sharing that feeling with young riders through volunteer coaching with Sprockids. While still pretty new to Enduro, with just a few races in 2015. In 2016, I managed to come second in the overall Eastern BC Enduro Series and fourth Nationally, earning me a spot on the Junior National Team. This season is looking great with some great results so far including a win at the MEC BC Enduro Series West in Vernon. I'm headed to three World Series Races this season in Aspen Colorado, Crankworx Whistler and Finale Ligure, Italy. I was able to get an athletic scholarship at Quest University to continue training and competing at the World Series level. I feel so lucky to have an area the caliber of SilverStar in my backyard.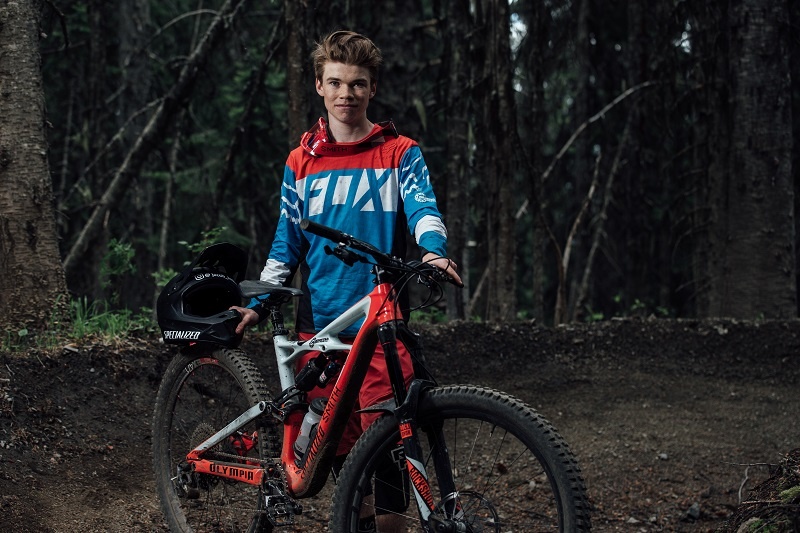 For more info on SilverStar athletes you can check them out
here
.
Until next week, enjoy the trails.
SilverStar Bike Park