Win yourself a $500 Silver Star Bike Park and Dissent Labs prize pack just for voting for your favourite set of photos. In just it's first year the Invitational Comp saw Chris Pilling, Steve Riffel, Sean St. Denis, Toby Cowley, Bryce Piwek, and Robb Thompson facing off to get the best shots. On bonus weekend the teams were greeted with challenging and constantly changing weather. By Sunday the clouds opened up and sunny skies prevailed until opening weekend.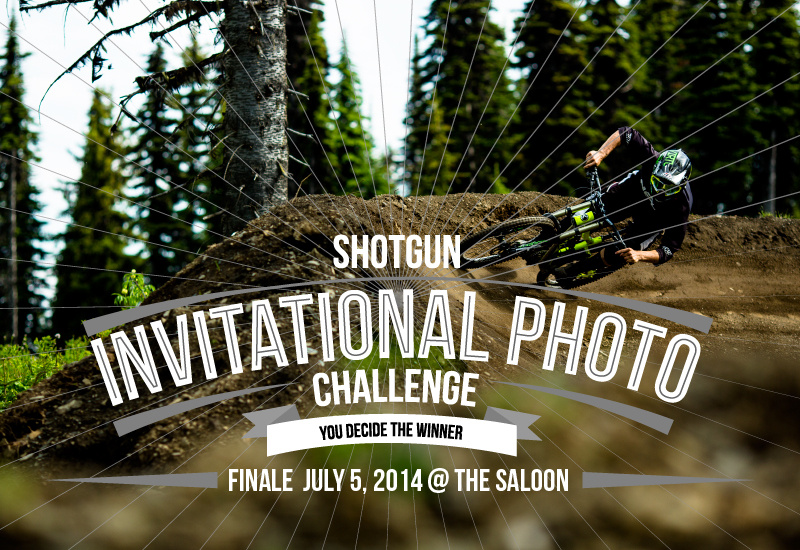 Vote for your favorite photographer and win prize pack valued at more than $500 that includes a weekend at Silver Star Bike Park and a Dissent Prize pack to shred in. The voting will close and winners will be announced on July 5 at 6 p.m. at the Saloon and on the
Silver Star Bike Park Facebook Page
. Our photographers are competing for more than $1,500 in cash and prizing, the top three photographers will be going home with a $250 Dissent set up, while first place will go home with $750, second scores a cool $500 and third place grabs $250 cash.
---
Chris Pilling:

---
---
Toby Cowley:

---
---
Robb Thompson:

---
---
Steve Riffel:

---
---
Sean St. Denis:

---
---
Bryce Piwek:

---
---
This poll is closed
Vote for you favourite shooter from the images below.
Silver Star's bike park features more than 300 dirt jumps and 600 berms. Trails range from green (easy) to double-black (expert), from gently winding through wildflower meadows to adrenalin pumping runs packed with berms, table tops and features that challenge the hardcore rider. A four-bike carrier lift, Comet Express, allows access to 18 trails and 1,600 vertical feet of riding in under seven minutes. It runs daily from 10 a.m. to 5 p.m., while the Summit chair runs from noon until 4 p.m. on Fridays to Sundays.
The Shotgun Invitational is brought to you by:
Silver Star Bike Park
Dissent Labs
Skyride Cycle
PINKBIKE