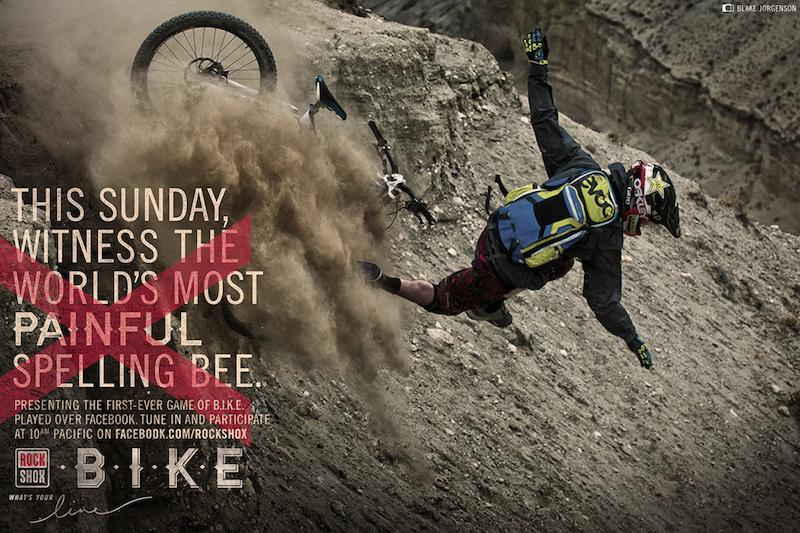 A few days ago a friendly chat over
Facebook
between two of RockShox sponsored pros, Kurt Sorge and Ryan Howard, escalated into a challenge to throw down in a no-holds-barred game of B.I.K.E. in world famous Kamloops B.C.
RockShox got wind of the challenge, and shared the riders' conversation with their fans, asking them who they thought would win. The response was immediate and enthusiastic, as people from all around the world piled on the votes for each rider.
So RockShox decided they'd put up $5,000 in a winner-take-all purse — if the riders agreed to play the game live on the
RockShox Facebook page
. That way, not only could fans all around the world watch the action unfold, they could actually participate and influence the game with their comments and posts.
But as Tyler Morland of RockShox put it in a video message to the riders, if the winner was going to walk away with $5,000 in cash, the loser should take home a prize too. His idea: a henna tattoo of the winner's choice across the loser's chest, done live at the RockShox booth at Interbike in front of thousands of people.
Each assured there was no way they'd suffer the indignity of getting publicly branded by the other rider, Sorge and Howard quickly signed on the dotted line, and the first-ever game of RockShox B.I.K.E. was born.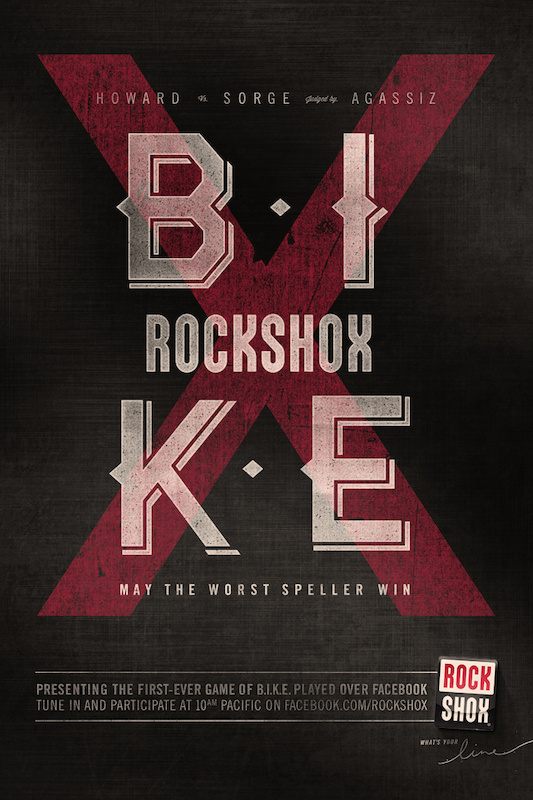 To see who's going to walk away $5,000 richer, and who's going to get their chest redecorated, tune in this Sunday, September 16th at 10am Pacific at
http://www.facebook.com/rockshox
.
May the worst speller win.