We're super stoked to announce that we're extending our season with a bonus weekend from September 8th–10th! The chairlift will be running 10am–7:00pm all three days, so come join us for one last chance to get your DH rig dirty before we put 'er to bed for the winter.
Local 17-year-old-ripper, Gabe Neron, will be stoked for three extra days of riding like this!
This summer has been a tricky one trail building wise, with the constant hot temperatures, lack of rain, and ever-present fire danger putting a damper on our extensive machine work plans. While we have made headway on our trail development plans, the extensions to Route 66 and Smooth Smoothie, announced at the start of summer, have not opened. We know many of you were stoked to check these new trail sections out, but sometimes Mother Nature has other ideas.
As the temperatures drop and the threat of fire eases, our Trail Crew will get the mini excavator rolling again to tackle the build once more, so stay tuned for updates next year as we head back into bike season.
Despite minor delays in some areas, the lack of machine time freed up our Trail Crew to work on other projects. The infamously puckering, Smitty's Steeps has been out of action all summer due to extensive damage sustained during the heavy spring rains we experienced (doesn't that seem a long, long time ago), but as of last week, the crew have fixed it up and it's now open to ride once again. We didn't think it was possible for this trail to get any rowdier, but after the crew cleaned it up, a few of the mandatory drops gained some extra height. That news is sure to bring a smile to the face of everyone who loves the steep and techy singletrack up here.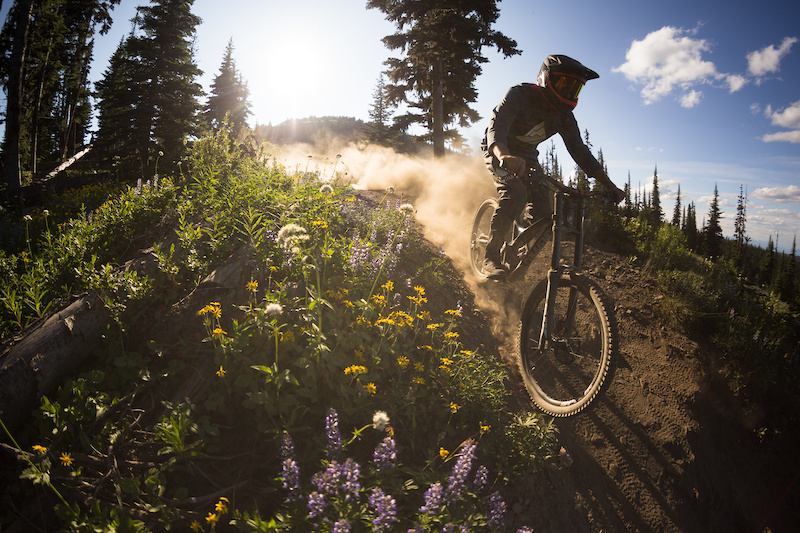 Matt Brooks ripping some late summer turns down Barn Burner.
The Altitude XC trail has also been getting some attention, with a brand-new section added to the end of the trail to help connect riders to the top of Sugar and Big Rock Ride more easily. This hand built section is rocky, rooty, and raw right now, offering a super fun, loose descent with a couple of small drops added in to keep things interesting. A small section of additional trail has also been added to Big Rock Ride to help bring riders back to the Bike Park more intuitively and increase the options for descending back to the village.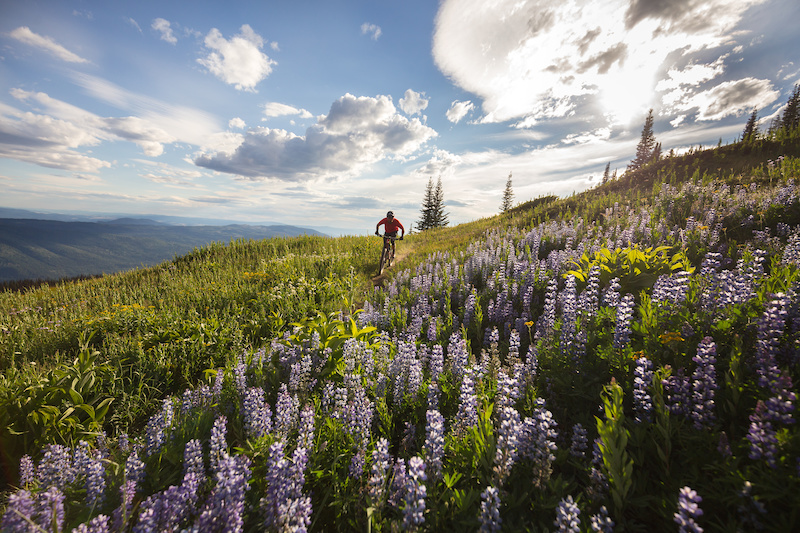 Dylan Sherrard enjoying an evening on Altitude.
Sadly, all good things must come to an end! With just 16 more days of Bike Park operations left for Summer 2017, the end of two wheeled, gravity fueled good times is fast approaching for another year.
We try to soften the blow somewhat by sending off the season in style during our
Peaks Pedal Fest
event. Join us over the Labour Day long weekend (September 2nd – 4th) for three days of bicycle related mayhem, capped off by the super duper serious running of our annual Yeah Bru Grass Dual Slalom World Cup race, followed by a suitably enthusiastic after party.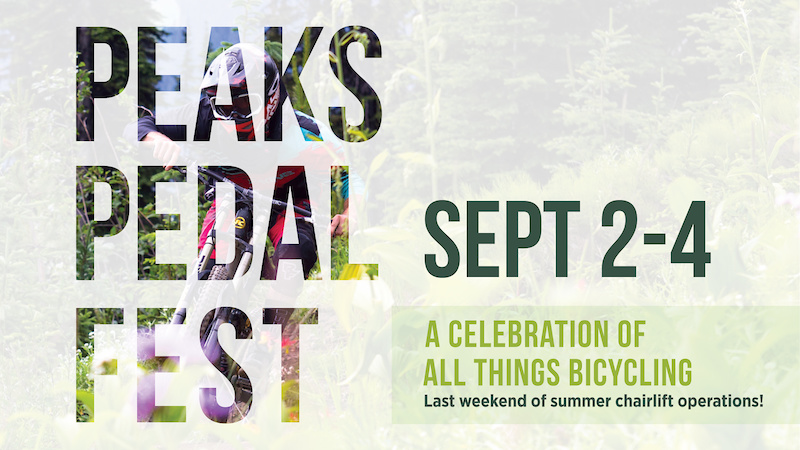 We hope you make the most of the last few weeks of summer and we'll see you on the trails!
– Sun Peaks Bike Park Team
Share the stoke with Sun Peaks Bike Park on
Facebook
and
Instagram
!

---
MENTIONS
:
@SunPeaksResort
---