On Saturday 15th July, the 4X ProTour rolls into Jablonec, Czech Republic for round 4 of the 2017 4X ProTour. The town, located about an hour to the north of Prague continues to showcase 4X and push the limits of what is possible on a mountain bike. For 2017, it is not only the world's best 4X riders, but also Downhill, Slopestyle and Pump Track riders who will be battling to see who can take the win on this mighty track.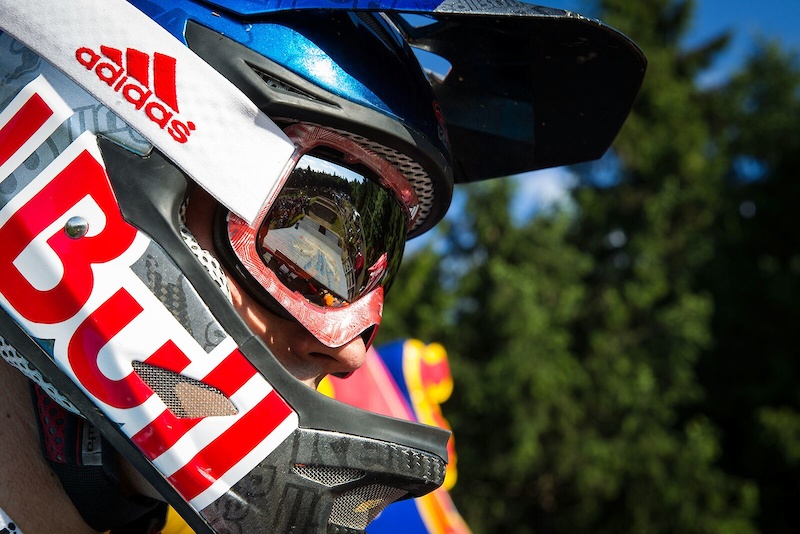 In 2013, Tomas Slavik revealed plans for his idea to create the ultimate 4X track at the new JBC Bikepark in Jablonec. The concept gained momentum and then the building began in winter 2012. The results were unveiled in spring 2013. The track was unlike anything ever seen before. Huge jumps, wide track, technical sections, a wooded section, rock section, wall ride and road gap got all the riders and the world's media talking about this creation. With a chairlift next to the track for uplifts, the local city fully supporting the event and a dream race track it was the venue to set a new standard. Fast forward 4 years and Tomas Slavik continues to push this event to new levels.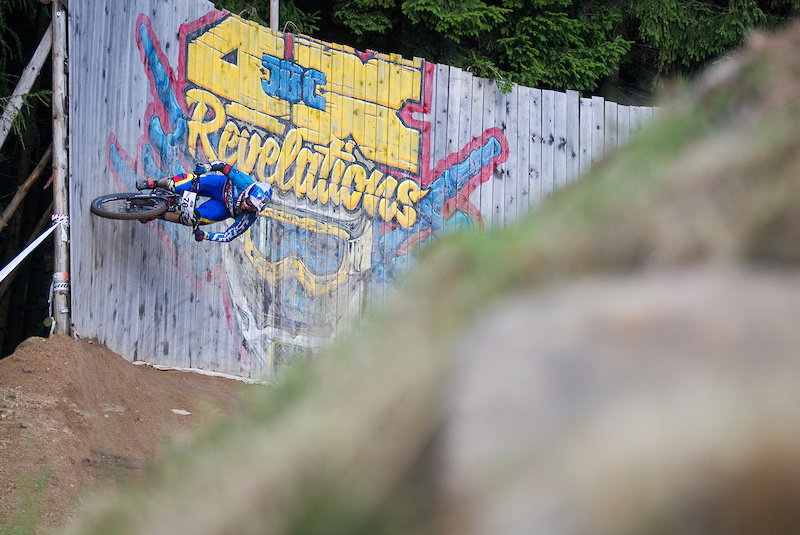 Last year's race was incredible. 10,000 spectators on the hillside and live TV coverage, as well as internet feed, took this event and the sport of 4X to millions of homes worldwide. In 2017, the event looks set to be even bigger.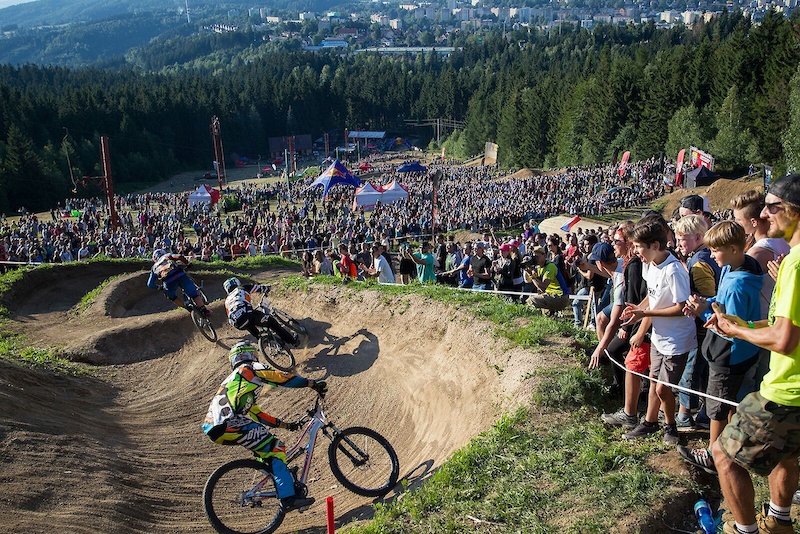 Who to Watch:
The 2017 season has been spectacular so far. In the women's, there has been a different winner at every round. Sabrina Jonnier, Romana Labounkova, and Natasha Bradley have all won so far. Will there be a fourth winner in JBC? The big question is, will any of the women hit the pro line doubles. We think that this year they will. Tomas Slavik heads into his home race in the unfamiliar position of 2nd place overall. His teammate Felix Beckeman is leading but the points are tight. 3rd is Quentin Derbier who unfortunately will not be racing which throws the doors open for Scott Beaumont, Luke Cryer or Hannes Slavik to move up the overall and secure a top 5 result.
But this race will be even more special. Downhill superstar Brendan Fairclough is racing! One of the most stylish and talented riders in the world, he will surely be in contention. Don't rule out Joost Wichman. He will be back at this race and looking to do well. Then there will be the likes of Adrien Loren, Olly Wilkins, Bojan Magister and Antonio Villoni all bringing their speed and style to this amazing race too so the results will be more unpredictable than ever.
Live Coverage:
The single most asked question about the 4X ProTour is: 'can we watch the racing live'. Well, the answer this time is 'Yes!' The race will be shown live on extreme.com. The link will be available on our
Facebook page.
Schedule:
Thursday 13.7.2017: training + opening ceremony JBC downtown
14:00 – 17:00 – registration
16:00 – 18:30 – official training
20:30 – 22:00 – opening ceremony JBC downtown, numbers giving, interviews, fireworks, signing + videos.
22:00 – 23:00 – Premiere of DEATHGRIP movie  
Friday 14.7.2017: training + qualification + warm up party
10:00 – 11:00 – press conference Hotel Rehavital
14:00 – 16:00 – final registration
15:30 – 17:45 – official training
18:00 – 20:30 – qualification JBC 4X Revelations 2017
21:00 – 02:00 – warm up party
Budvar stage: DJ ILLYA, DJ CYPER, DJ HRUSHA 
Saturday 15.7.2017: training + main event + official afterparty
15:00 – 16:30 – official training
17:00 – 17:45 – opening ceremony Revelations stage (start of live coverage)
18:00 – 20:00 – JBC 4X Revelations 2017 finals
20:00 – 20:30 – Revelations BIG AIR
20:30 – 21:00 – award ceremony Revelations stage (end of live coverage)
21:00 –  ??:??  – Masters of Dirt afterparty powered by Jagermeister
Budvar stage: Plan B, Status Praesents, MANENE, DJ Mosaken, Ill Skillz, Georg Fechter, Fuel Girls
More Information:
For more information on the 4X ProTour, visit
our website
and for more information on JBC Bike Park and 4X Revelations. Go
here.
---
MENTIONS:
@The4XProTour
---