Toniskiboot
Member since Jul 30, 2018

Male
Antioch , California
Block user
Recent

Apr 2, 2021 at 20:16
Apr 2, 2021

Selling
Apr 2, 2021 at 20:14
Apr 2, 2021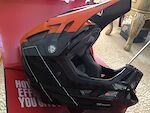 $300 USD
Selling BRAND NEW in box. Comes in original packaging, includes helmet bag. This is a small, fits head circumference 55-56 cm. Just received today and unfortunately it's like 0.5 cm too tight for my head... I wanted to return to store but they will charge me some $$. This MSRP for $400 Buyer pays shipping.

Dec 24, 2020 at 22:47
Dec 24, 2020

Selling
Dec 24, 2020 at 22:34
Dec 24, 2020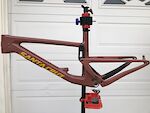 $2000 USD
2020 Santa Cruz Bronson Red Tide (no shock) Size: Large $2,000 Got this frame April 2020. Full frame Ride Wrap installed on day 1. In perfect condition, only a small nick on the bottom of the rear triangle (see pics). Shock not included - you can install shock of your choice. Most people upgrades from the stock Super Deluxe. You can purchase a cascade link to bump the travel to 165, and makes it progressive so you can use a coil. I absolutely love the bike but the frame is a tad too big for me. Comes with the replacement bearings from SC.

Dec 16, 2020 at 12:36
Dec 16, 2020

It's been a while... Rockville!
15.9 km - 02:27 - 7 achievements
Load more...