Pairs-Format Enduro Stage Racing comes to the Swiss Alps next September - entries open 1st January 2017 over at the trailAddiction website. Registration opens at 18:00 GMT on 1st January for Davos
Enduro2
, the 3-day event with lift-assisted, pairs-format racing on the incredible flowing trails of
Davos
, Switzerland.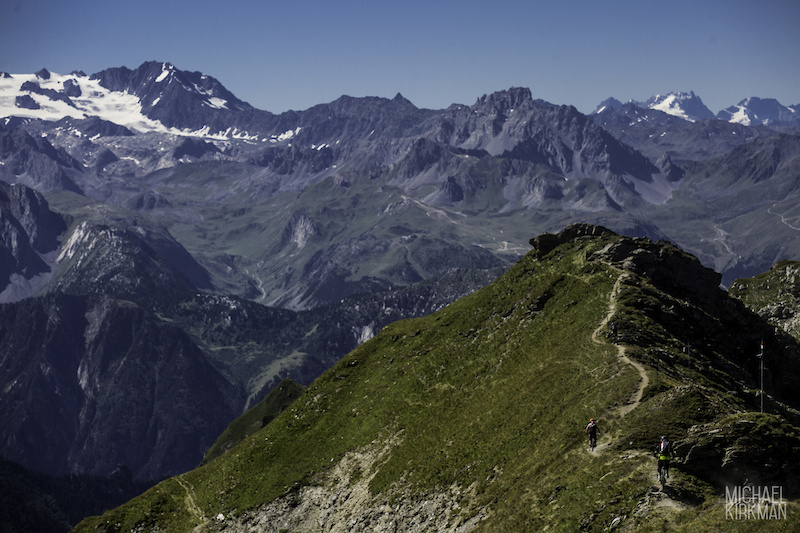 In three years of trail scoping on unique and lesser-known Alpine terrain, the perfect ingredients for a new Enduro2 race have been found – Davos in Switzerland. The trails are out of this world, and with scenery that leaves your jaw on the floor plus warm hospitality and great vibes; we were literally frothing with excitement when we agreed a deal with Davos to make this happen.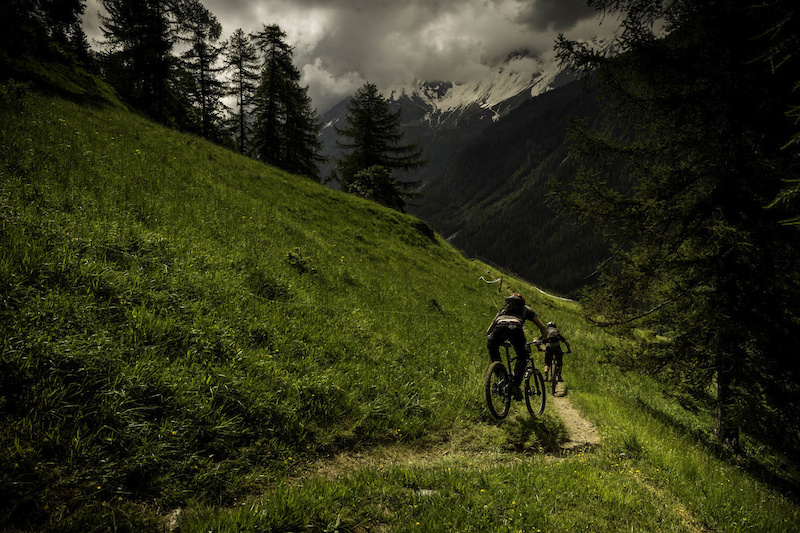 22-24 September 2017 are the dates, and it's going to be awesome. It wouldn't be Enduro2 either if we didn't indulge our passion for endless, loamy technical wooded stages, and open high-alpine singletrack, and thankfully Davos has all this and more.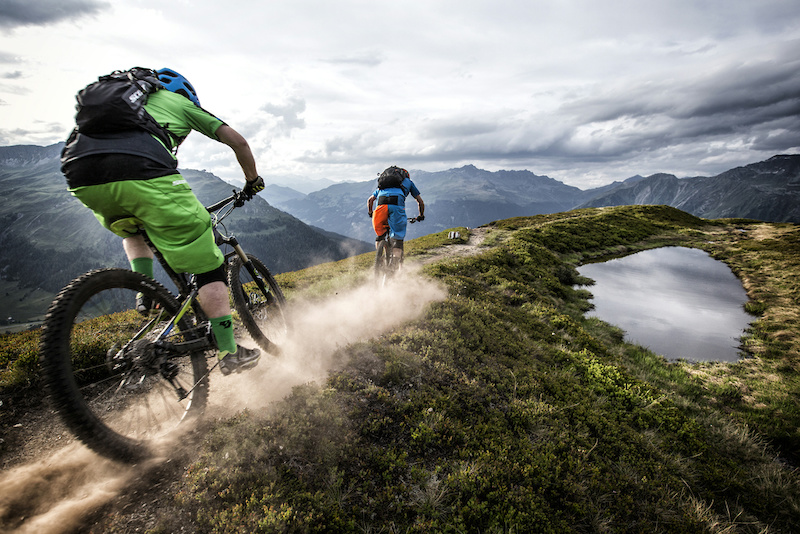 From the first Enduro2 in 2015, it was clear the pairs-format-concept was going to be a big winner. Riders absolutely loved riding trails with their mates against the clock, and, without the result being entirely one person's responsibility, the whole atmosphere was particularly laidback and full of top banter!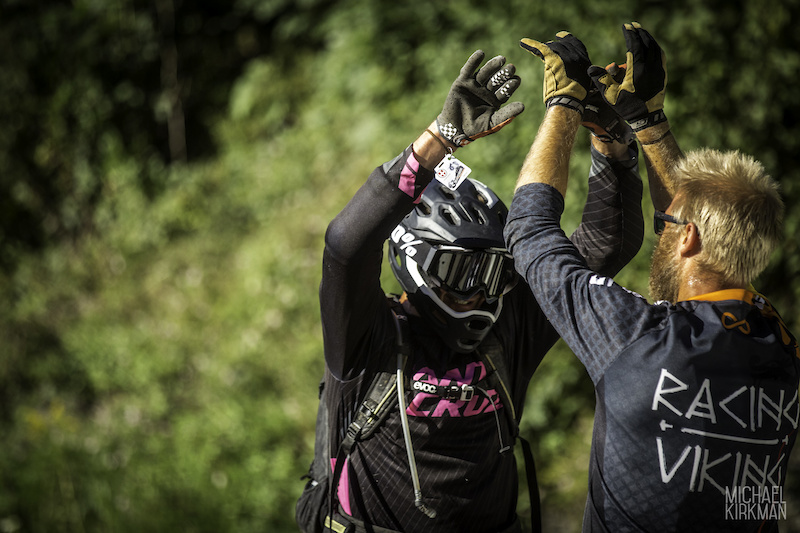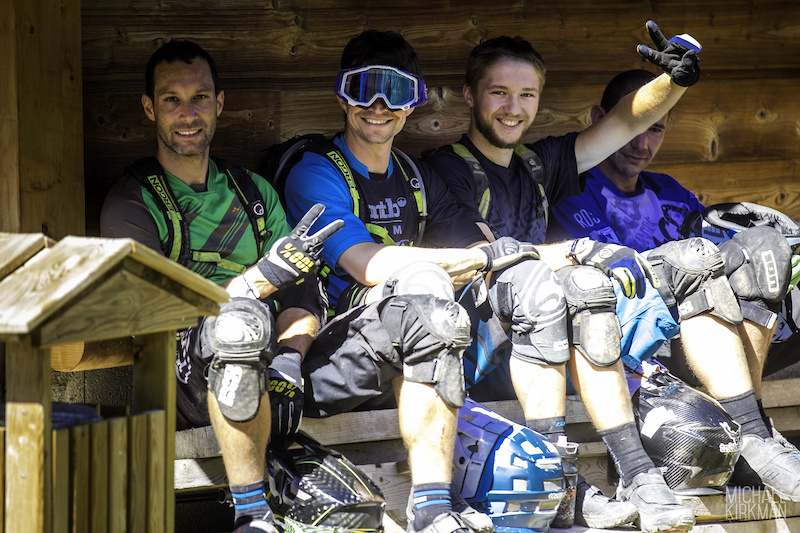 We knew the format could work elsewhere. But any new location would need to have an equal amount of amazing terrain and epic natural singletrack as Les Arcs, and that was rather a tall order.
"We've ridden all over Europe over the past decade, so when we were thinking about a new destination for Enduro2, it had to be world class. Davos ticks all the boxes; it has a super-efficient lift system, and the amazing singletrack ranges from high Alpine trails through loam-drenched forests with a huge vertical drop to play with. And in the long-weekend of Enduro2, like the Les Arcs event, you can cram in a massive amount of brilliant riding," says Ali of event organisers trailAddiction (also the team behind the Trans-Savoie Big Alpine Enduro).
"We realised that a lot of riders have never ridden with lifts outside of the French Alps, so we can't wait to show them what they've been missing out on just a bit further East. Being only 2 hours on Easyjet to Zurich and then a short coach transfer to Davos, it's no harder to get to than flying to Geneva or Nice."
Another benefit of this Eastern part of the Swiss Alps is its unique micro-climate. September and October are the driest months of the year and are usually blessed with amazing blue skies and crisp but sunny days with perfect low-20-degrees temperatures. So it's no coincidence that we've picked this particular location, on these particular dates.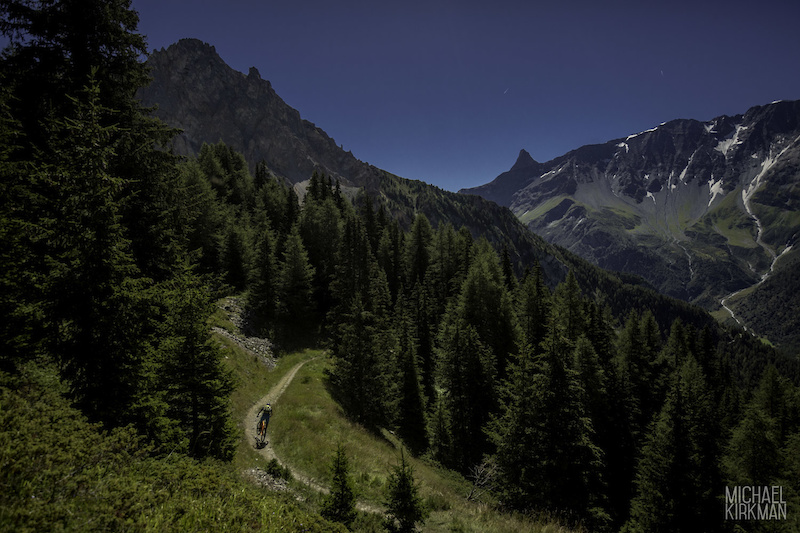 Come and join 300 riders in a mountain biker's paradise next September, for Davos for Enduro2 - we can't wait to get back there ourselves; it's going to be epic!
About Enduro2:
Enduro2 is raced 'blind', and blends state-of-the-art hand and machine built bike park terrain with a mind-boggling quantity of secret paths and ancient hiking trails. There will be up to 15 very different timed stages which will take in over 12,000m of vertical descending. Pairs-racing is an ideal format for experienced riders whether or not they race regularly, both riders in the pair will be on the trails together, chasing each other down and following each other's lines – the tactics you choose are up to you! Davos Enduro2 is all about coming to the beautiful Swiss Alps and having fun with old and new friends on some of the best trails around. Races such as our Trans-Savoie is for riders who are looking for an epic challenge of a lifetime, whereas the long weekend format of Enduro2 is more about having a laugh and sharing good times, high-fives, and a few well-earned beers.
Essential Info:
Davos Enduro2 runs from Friday 22nd September to Sunday 24th September.
Entry price is 325 GBP/399 Euros/419CHF per team of 2 riders.
Sign-up is online from 1st January 2017 through the
Trail Addiction
website.
Accommodation in hotel or apartments as well as airport transfers and spaces for camper vans can be booked separately at promotional prices with a confirmed entry.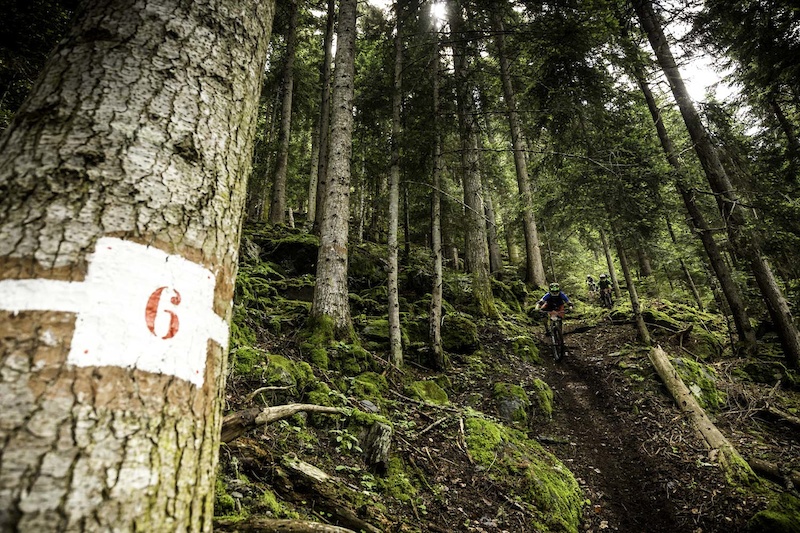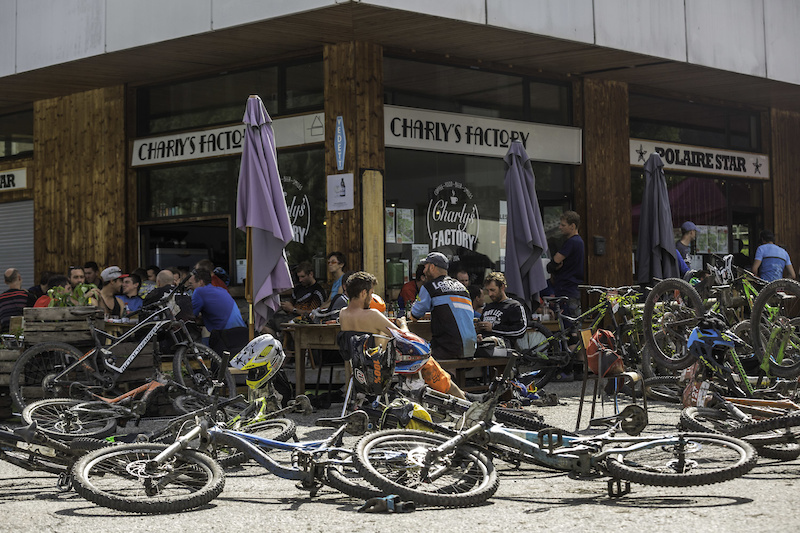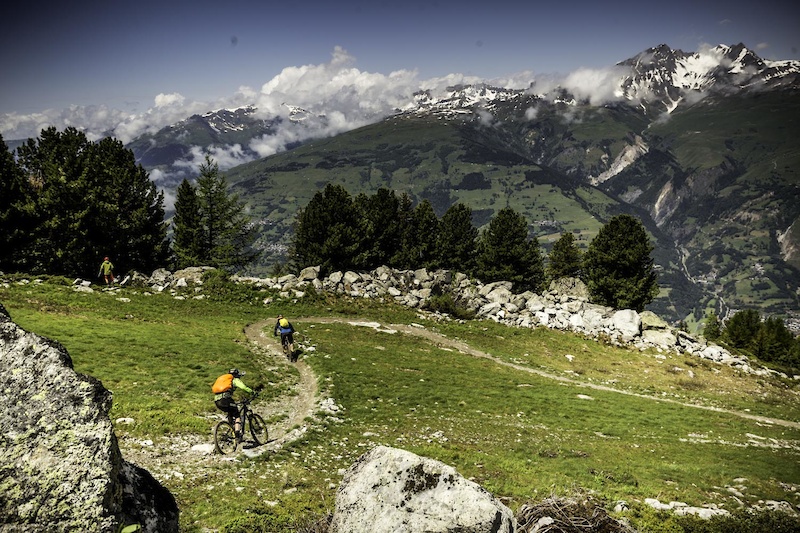 ---
MENTIONS
:
@trailaddiction
---