The best way to describe the Klunker is genuinely a raging party in the woods. Its basic nature combined with its built in Drift Mode brings inevitable disco vibes to your life and your outfit. Prepare for a foot tappin', turn slappin' good time with Josh Gleave and Disco Bob.
Josh: So a couple of weeks ago, Tommy C gave me the challenge of learning to ride a Klunker in preparation for the next film. At first I thought this idea really wouldn't end well seeing him stove himself head first into a tree, failing to figure out how the coaster brake worked. I took her home and immersed myself in the Klunker life.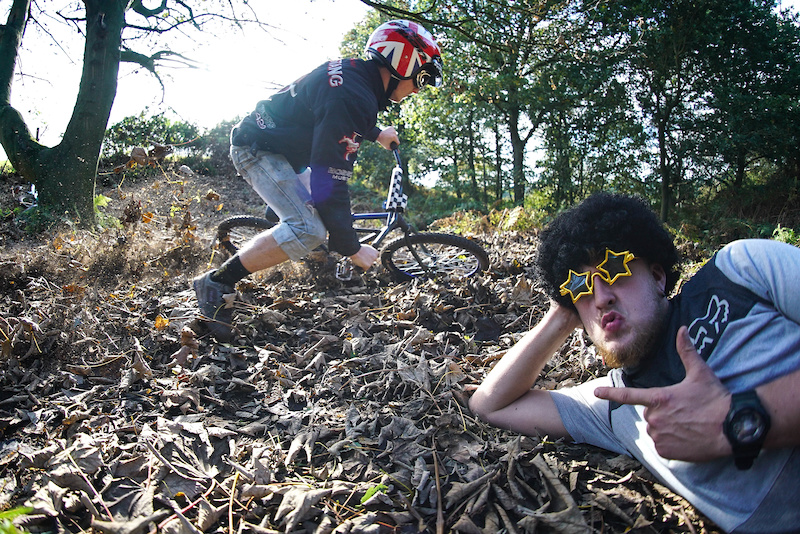 All of a sudden I ended up wearing these strange clothes and a man by the name of 'Disco Bob' started appearing at my riding spots. I changed the rear tyre for a worn out super slick at 60psi, and set the front Nevegal to borderline flat, perfect to get her jack knifed in the turns. Although this came with some consequence riding with only a coaster brake, steamed up goggles and Tommy telling me to go flat out, it was always going to be a recipe for some wild moments.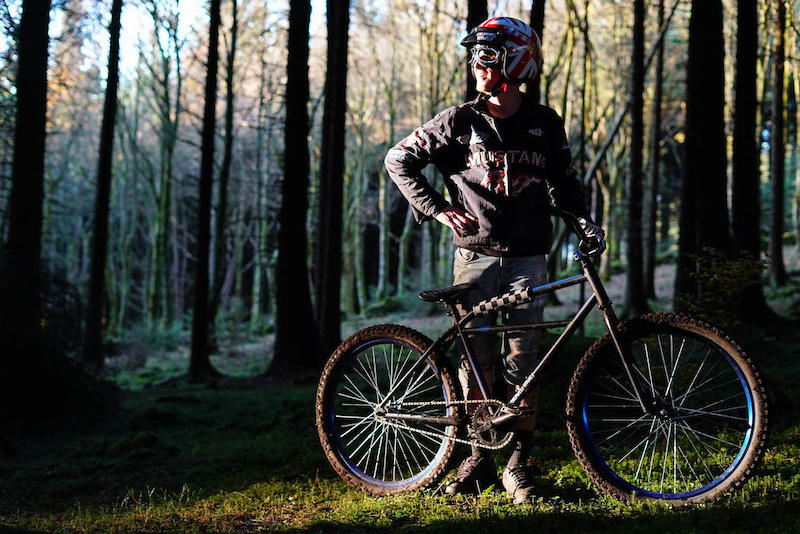 I did take a bit of a beating on the bike, and so did the genitals, but I still couldn't wait to get back out on it. This bike gives you a whole different riding experience and I had to develop a completely new skill set in order to get rad. It's certainly hard to keep upright in the sloppy ruts but it takes things back to basics, very very basic infact. Think of a ham sandwich, that basic. Disco Bob kept the spirit alive and certainly delivered to party to the woods. If I want a wild day out guaranteed, I'll definitely be grabbing the Klunker.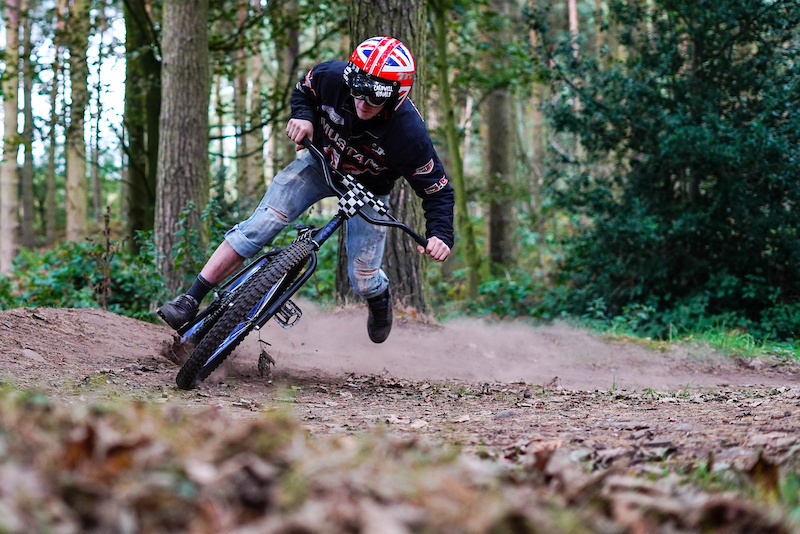 An absolute time machine of a bike. This is what the founders of our sport rode and fair play to them for hooning around on one of these things. However the Transition spec interpretation is fixed with 31 inch moto wing bars, a slack 67 degree head angle and a big old wheelbase to get you ripping down any trail. Almost anyway, good luck on the steep stuff. That's when it gets dangerous.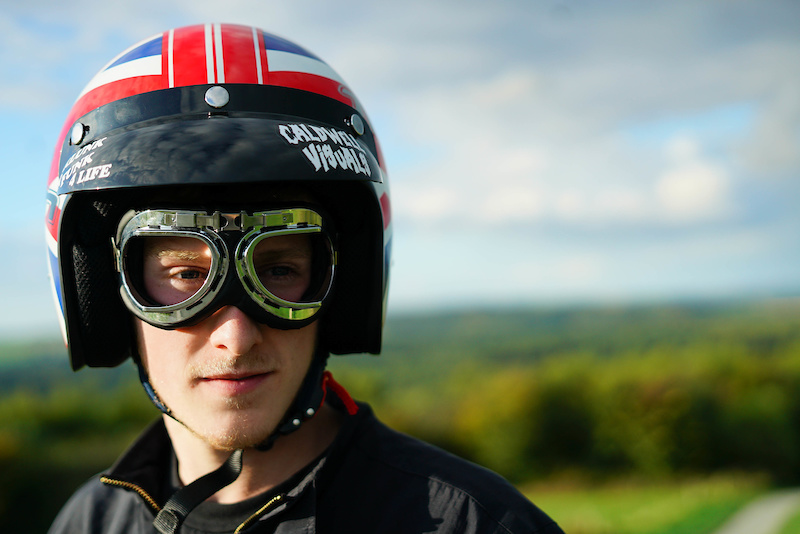 Everyone loves an Ebay special, or two. This ain't no hipster gig, this is real deal. We ain't cruising to buy bad coffee here, we're railing ruts and trying the flex the living daylight out of the 32-pound beast.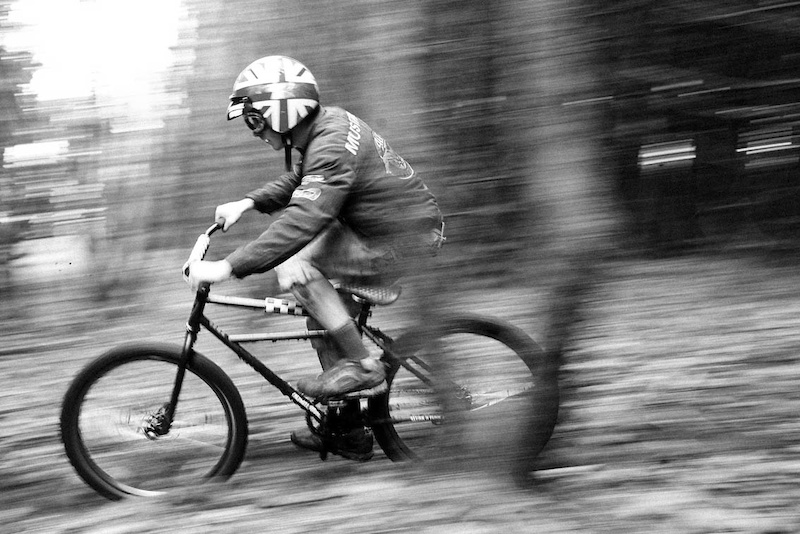 Hauling that 42x18 gear through the forest is like starting your car in 4th gear, but once you hit the power band, woah nelly you're in for a treat. The coaster brake is a mere passenger at that speed, you just gotta commit. It's certainly more of a push to the top of the hill bike too, unless your legs are feeling super torque-y. The arrangement of pedal position going into corners can also be an issue, when you want to drop your outside crank and you just can't, things get interesting. It really actually makes you think and concentrate quite a lot at the task in hand. Maybe that's why it's so fun.
Klunk n' Funk 4 life. The Transition Klunker certainly ain't for sissies.
Video/Photo/Words: Caldwell Visuals
---
MENTIONS
:
@TransitionBikeCompany
---