ZSchnei
Member since Nov 6, 2016

Male
Brevard , North Carolina
Block user
Recent

Jun 27, 2022 at 10:29
1 day
Review: Knolly Chilcotin 151
@Muscovir: You don't need a long front end if you're already balanced on the bike. The taller stack height also opens up the cockpit when descending. It's part of a balanced package, not just "it's 2022 so lets make it long, slack, and unbalanced, no one will care". I run a 180mm dropper in my Titan, size large. That's plenty of dropper. The great thing is that there are so many awesome options on the market, we can all have an opinion and find the bike we love. That said, super long reach paired with super slack head angles and super steep seat angles is a creation of "this would look cool to our customers" vs. creating a well rounded package that actually works. That's just my opinion, of course, I'm not an engineer by any means.

Jun 27, 2022 at 10:01
1 day
Review: Knolly Chilcotin 151
IMO, Banshee has geometry figured out. Keep the reach manageable and lengthen the chain stays in order to keep to centered on the bike and your weight where you need it.

Jun 24, 2022 at 6:27
Jun 24, 2022

Jun 22, 2022 at 9:32
Jun 22, 2022

Jun 21, 2022 at 16:50
Jun 21, 2022

Great ride with David! I missed RR!
14.0 km - 00:58 - 1 achievements

Jun 13, 2022 at 18:20
Jun 13, 2022

Jun 9, 2022 at 16:20
Jun 9, 2022

Jun 7, 2022 at 16:03
Jun 7, 2022
Load more...
Featured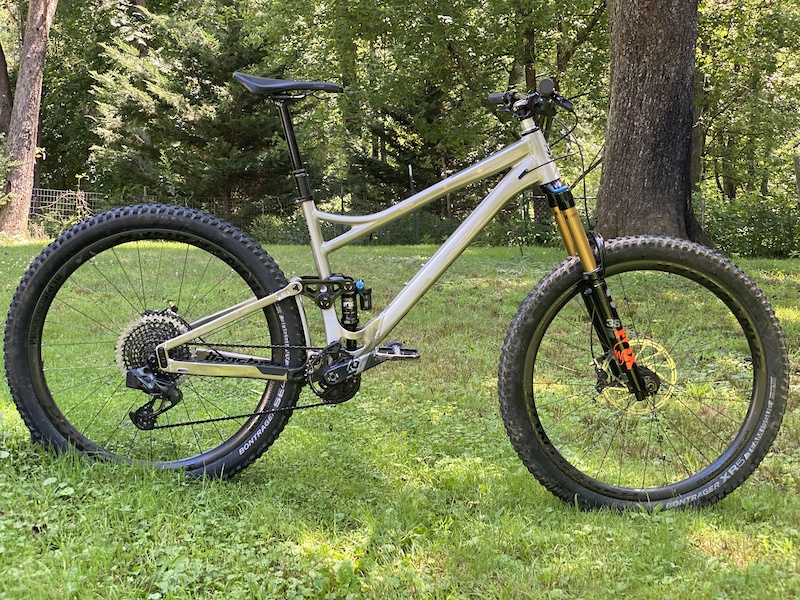 Photo by ZSchnei