abaron
Member since Apr 7, 2015

Male / 43
Vancouver , British Columbia
Block user
Recent

Selling
Apr 7, 2015 at 22:41
Apr 7, 2015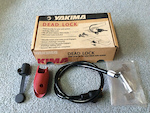 $35 CAD
I have two of these, identical. All parts to retrofit your rack are here including cores and keys. These are new in box. http://s3-us-west-2.amazonaws.com/yakimaassets/yakima/documents/1034195A_DeadLock_INST.pdf

Selling
Apr 7, 2015 at 22:12
Apr 7, 2015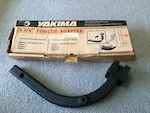 $30 CAD
Here's a link to the instruction manual: http://s3-us-west-2.amazonaws.com/yakimaassets/documents/1033245%201.25%20adapter.pdf Everything you see in the picture is included. It looks like the stop-bolt sleeve is missing. Use this to replace a 2" tongue on a yakima rack to make it work with a 1 1/4" receiver.

Selling
Apr 7, 2015 at 20:20
Apr 7, 2015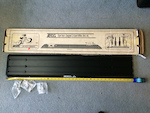 $70 CAD
I've got a brand new, in box Saris Traps 35" Triple Track. (Like this one: http://www.racksforcars.com/2026/Saris-Traps-35-inch-Triple-Track/) This is great to put in the back of your truck or SUV for fork mounting your bikes. It comes with everything you see in the pictures (if you don't see it, it's not there) I will consider shipping, however, due to the size and weight you might find the cost of shipping prohibitive. If you wish more pictures or details feel free to ask.
Load more...