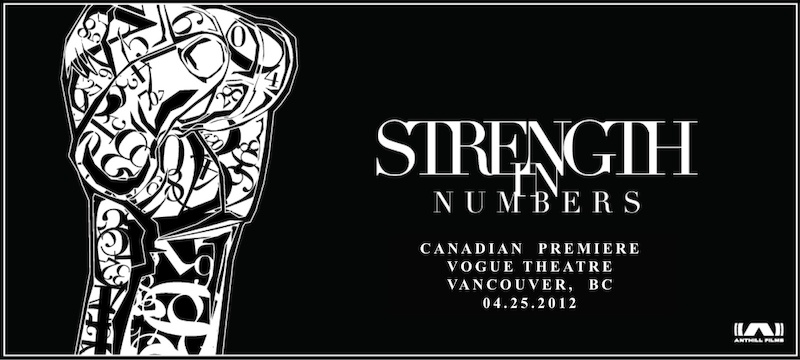 After two sold out shows for the World Premiere of Strength in Numbers, Anthill and Red Bull are presenting the Canadian premiere on April 25th at the historic Vogue Theatre in Vancouver BC. This will be an amazing show with HD projection, epic sound, a huge screen and your chance to celebrate with a thousand fellow mountain bikers.
Tickets can be purchased at the Vogue box office,
online
or at these shops - Cove Bikes, Steed Cycles, Dizzy Cycles, Dunbar Cycles, John Henry Bikes (tickets will only be on sale at shops until end of day Tuesday).
Here's a quick recap of what people are saying about Strength in Numbers' world premiere on Twitter:
@stevesmithDH
Just watched anthill films strength in numbers. Way to go guys, killed it!
@bikemag
We've got the best seat in the house for anthill films epic strength in numbers. Great work boys. Be proud.
@brettrheeder
Strength in Numbers Film is amazing...everyone has to see this. The world premier was outstanding!
@EricWongMTB
Strength in Numbers premier was insane, Utah section was definitely the best of all time. Great job anthill films
@Ratboy_Bryce
big respect, new film is off the hook!!! @thomasvanderham you bad ass.
@justinolsen
Just saw "strength in numbers". Utah, Aptos and Gnarcroft parts were epic, trail builder section was all time.
#muchrespect
@thomasvanderham
Strength in Numbers premier was awesome, check the tour dates and get out to see it!
Check out
anthillfilms.com/strengthinnumbers
to find out about premiere events world wide. More shows and details are being added daily. Stay tuned for a full recap from the world premiere later this week.
Strength in Numbers Canadian Premiere
Wednesday, April 25th
Vogue Theatre
918 Granville, Vancouver, BC
Doors open at 8:00 p.m.
Tickets $15 (including fees) are now available
HERE