One of my favourite locations was discovered by my roommate Stu. In May, there was a small forest fire in the mountains near Squamish. As soon as the fire was out, Stu and I headed up there to check it out. As we drove into the location, we immediately knew that this was going to be a perfect zone to build and film. The fire burnt down two hectares of old growth forest and left a black loamy desert overlooking the Howe Sound inlet. With the unique terrain and the amazing backdrop, it was a no-brainer.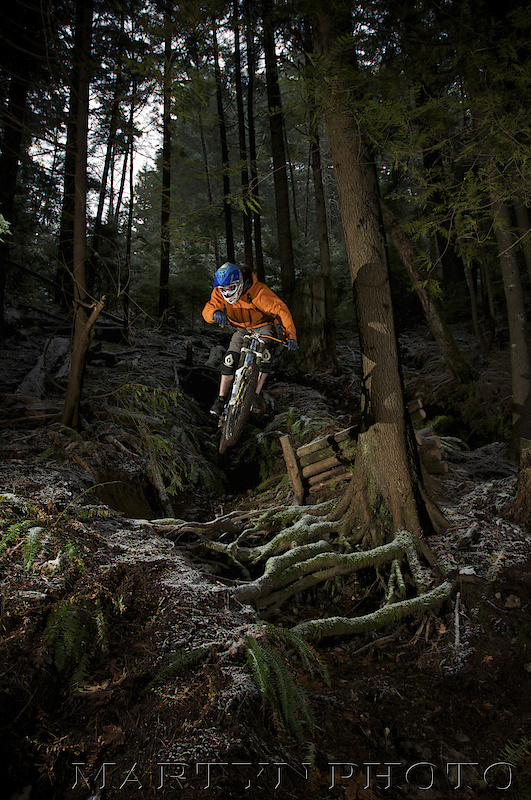 "The Burn" quickly became one of the main focuses for the production of 'You Like This'.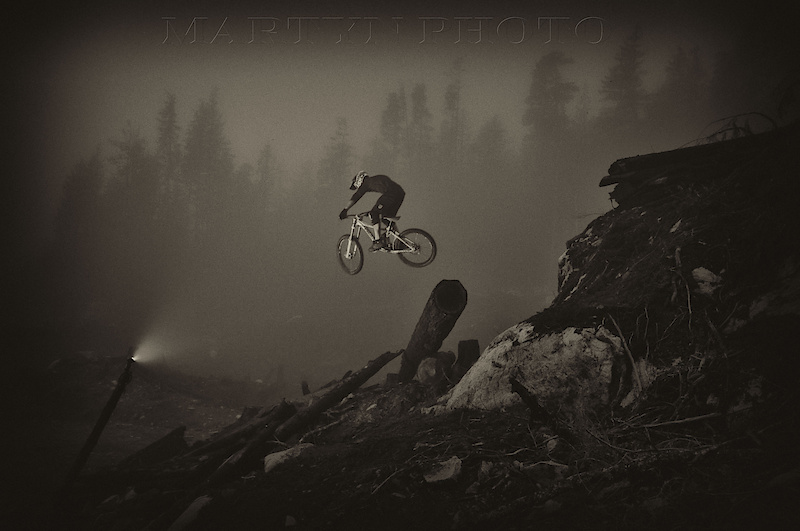 Kevin and I spent countless hours building our lines in the worst weather conditions to get the right shots for the film.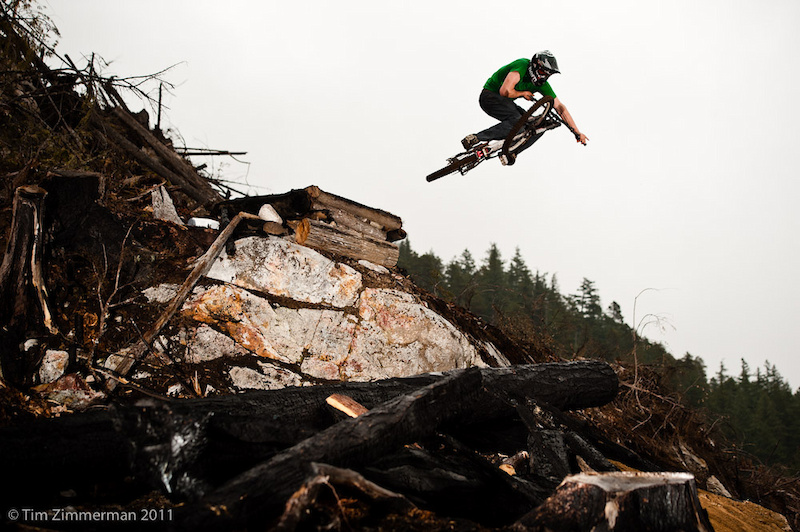 Mountain biking in new zones and building mountain bike lines, with the end goal of filming a segment for 'You Like This', was a pretty cool way to spend the fall. Building trail is a lot of fun when you are surrounded by people who are as passionate about the sport as you are. Big thanks to Stu Baxter, Pat Foster, Brad Martyn, Justin Schoonbaert and of course Taylor Loughran for helping me create, build, and shoot some of these great lines.
Presented By:
Scion
In association with:
Hayes Bicycle Group
- Manitou - Hayes - Sun Ringle - Answer - Wheelsmith
Pinkbike.com
Chromag Bikes
Light Craft Workshop
North Shore Bike Shop
Screening Party Sponsored by:
JP Scion Downtown
Sony Style
Whistler beer
Special thanks to Justin Hannewyk at
Precip Productions
in Whistler B.C. and Ross Citrullo and Corey Peck at
Epik Productions
in Toronto Ontario.