Featured Riders
: Mike Hopkins and Gareth Dyer
The Camp Of Champions has a sweet blend of skiing, snowboarding and mountain biking. Basically, three of the best sports around. For this seggy, I wanted to showcase big bikes. Guys that are fun to ride big bikes with are Gareth Dyer and Mike Hopkins. Mike's riding speaks for itself and he gets it done in two sports…pretty cool. Gareth has been out of the scene for a while, but came back this year and is killing it! I had fun coaching with him this past summer and I can tell you he hasn't lost a step.
This seggy is a little taste of what the campers are in for in 2011
.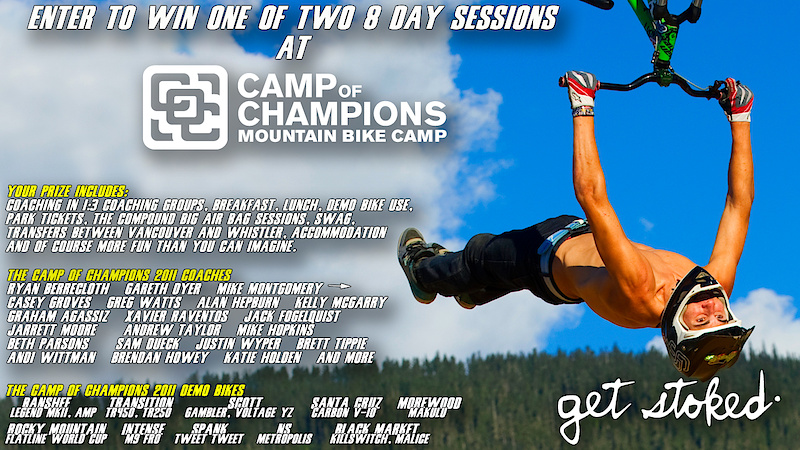 Episode 8 Prize Pack - 1 week at the Camp of Champions
campofchampions.com
Ryan Wants to Stoke You Out Contest Details:
Stay tuned for Episode 9 in a few days!
Episode 8 video by
Eric Peterson
at
Fault Line TV