bigbigbike
Member since Jun 13, 2008

Male / 31
Osoyoos , British Columbia
Just ask
Block user
Recent

Dec 20, 2015 at 12:37
Dec 20, 2015

Selling
Dec 20, 2015 at 12:36
Dec 20, 2015

Selling
Dec 20, 2015 at 12:28
Dec 20, 2015

Jun 17, 2013 at 12:57
Jun 17, 2013
Video Game - Downhill Supreme
Well you're going to once you get more immersed in the sport, but you aren't going to get any more enjoyment as a green rider out of 7500$ top of the line Carbon DH bike than you would from something like a Status. A lot of the geo, suspension set ups, weight, why the wheels are better and the technologies that go into making it a perfect machine are overwhelming to most new riders.

Jun 17, 2013 at 9:36
Jun 17, 2013
Video Game - Downhill Supreme
You can get decent squishies for under 2k with a single on the front that would easily handle most DH courses for the average rider. That extra 1-2" of travel really is going to go unnoticed to green riders coming from hard tails as they will be getting more acustomed to the whole bike undulating under them. Plus having on average 150-170mm of travel on most "All mountain" full sus bikes is more than most hard tails had up front anyways. It's not about how much you spend on the bike as long as you enjoy riding it, just get out there and put the wheels in the dirt.

Jun 11, 2013 at 10:57
Jun 11, 2013

May 29, 2013 at 15:34
May 29, 2013

May 22, 2013 at 9:00
May 22, 2013
Video Game - Downhill Supreme
@JejQ As much as I see the side that you are coming from, low income families, impoverished countries and so on where having the monetary income to put together a top of the line bike would be impossible for most of the population. But that's not what they want to do. The quote reads something like "we want to promote Downhill Cycling and HEALTHY LIFESTYLES among the gaming communities" meaning that they don't care if you get on a 7500$ Carbon demo or a $100 beater you found in a pawn shop somewhere as long as you get out and ride. The app is only for IOS so anyone who can afford and iPhone can afford a used squishy. My friend recently purchased a used garbonzo on here not too long ago for $500. It's not the ideal bike and it's old but it works well and you can learn on it. Hell if you were here a year ago you could have watched "Supermarket Bike" and that kid rode a bike that cost less than $200 and was way faster than a lot of people I know and probably even me. It's not always about the quality of the kit that you ride but the the quality of the time that you spend riding. If all you can afford to ride is a 200$ bike from the grocery store but you go out and ride it to your hearts content then do it. Riding doesn't discriminate for how much your bike costs, riding only cares about how much fun you're having. Enough that the designers are trying to pad their pockets. Cause even today entry level tech is better than the parts that a lot of the top guys were racing with 10 years ago. Parts get more expensive with the advancement in technology but the previous tech value depreciates and you can get something that cost over 300$ a few years ago for 50$ now.

Dec 21, 2012 at 1:21
Dec 21, 2012

Selling
Dec 20, 2012 at 16:13
Dec 20, 2012
Load more...
Featured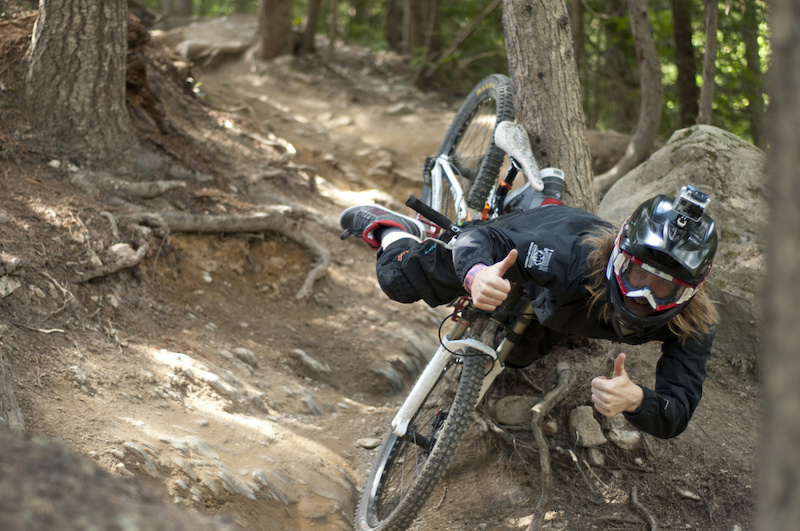 Photo by home-team