bikebikebikebike
Member since Oct 15, 2007

Male / 31
Richmond Hill , Ontario
Block user
Recent

Selling
Mar 26, 2023 at 14:11
Mar 26, 2023
$1950 CAD
This bike is awesome, a 1980s classic in amazing condition. Guaranteed to get more looks then the latest carbon/electronic bike The bike is size 54 Vitus 979 Dural with full Dura ace 7400 (7/8speed). The frame is bonded aluminum tubes, and all bonds are in good condition. The Group set is barely used. The chain and cassette are original and not worn out, and even the brake pads are original Dura ace (and look practically unused too) The bike is fully cleaned and tuned, and would make for a very nice display piece or vintage riding machine I've kept the original tubular tires on the bike, but this would be for display/aesthetic purposes only, since they are not in good riding shape. I can provide a rideable set of tubular tires if you are planning to ride the bike Pedals are Sampson clipless, which I don't have cleats for Take a look at the photos/video, and hoping to find someone who can enjoy this classic machine!

Selling
Apr 30, 2022 at 19:19
Apr 30, 2022

Selling
Mar 30, 2022 at 6:23
Mar 30, 2022
$1450 CAD
Specialized allez aluminum road bike. Full 105, 11 speed group set, everything in good shape. Been regularly maintained, ready to ride. Tires and chain still have a lot of life in them Size 58, should fit for 5'10 to 6'5 range

Selling
Sep 13, 2021 at 14:41
Sep 13, 2021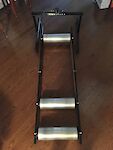 $300 CAD
I have an extra set of rollers I don't have the space for. Top end rollers, very high quality and expensive when new. I have a second set, so I didn't use these much. Will sell together for $300, or $250 for rollers, $100 for fork stand

Selling
Jun 26, 2021 at 17:35
Jun 26, 2021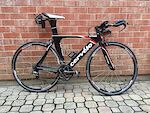 $1450 CAD
A great condition Cervelo p2. Has Dura ace derailleurs and brakes (10speed) and a full carbon 3t aero bar. Fairly new continental 5000 tires, chain and cassette also in good shape. Also Includes rear hydration mount and pedals

Selling
Jun 26, 2021 at 17:27
Jun 26, 2021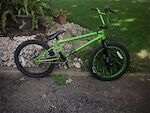 $300 CAD
Barely used BMX bike, it's in great shape. The tires even still have the little bits of rubber attached. It has literally just sat for the past few years unused

Selling
Jun 16, 2021 at 11:54
Jun 16, 2021
$1400 CAD
Very good condition TT/Tri bike with some nice components. 2009 model, with not very much use, only for TT riding. Campagnolo Chorus 10 speed, including the highly coveted return to centre shifters. Full carbon Bontrager xxx aero bar and full carbon cranks Wheels are zip 404 tubular, with continental sprinters currently glued on. Bike weight is 16.5 lbs, very light and fast bike

Selling
May 7, 2021 at 16:19
May 7, 2021
$1600 CAD
Beautiful titanium Merlin road bike for sale. A mix of Shimano 600 and Campagnolo components. Everything in great riding shape. Rare classic!

Selling
Dec 2, 2020 at 15:49
Dec 2, 2020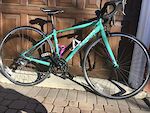 $675 CAD
Almost new condition Trek Lexa road bike. The bike is from 2015, but has spent most of its time hanging in the garage. It has well under 1000km on it, and everything is in great shape. 8 speed Shimano Claris gears, aluminum frame/carbon fork, 700c wheels. Size 47cm

Selling
Nov 12, 2020 at 5:33
Nov 12, 2020
$1500 CAD
Great condition Giant TCR composite carbon road bike, since M/L. It's full Ultegra except for the brakes which are 105. Chain and tires have some good kms left in them, as this was primarily used indoors. Bike is 10 speed, model year 2011. I will include an indoor trainer tire and skewer for indoor riding with the bike. Pedals (Shimano) are also included
Load more...
Featured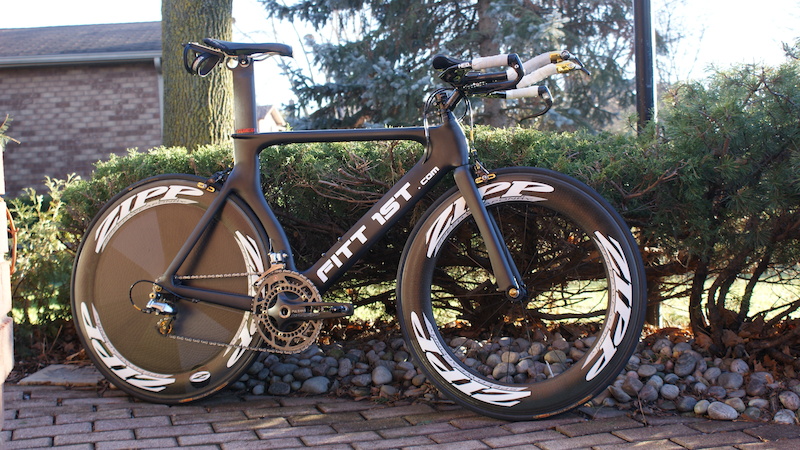 Photo by bikebikebikebike