There have been attempts at online visual bike builders, but none have been like Bikologi. If you've ever wondered what your dream bike would actually look like, you need to try it out.
The Bikologi builder lets you pick from dozens of the best frames, then build it up with the best components. It's simple to use, it's fun, and it's completely free. Bring your dream bike to life one component at a time. When you're done, you can share it with your friends on your preferred social media platform. Sign up for a Bikologi account so you can save as many builds as you like, and come back to them later. And there's plenty more where that came from.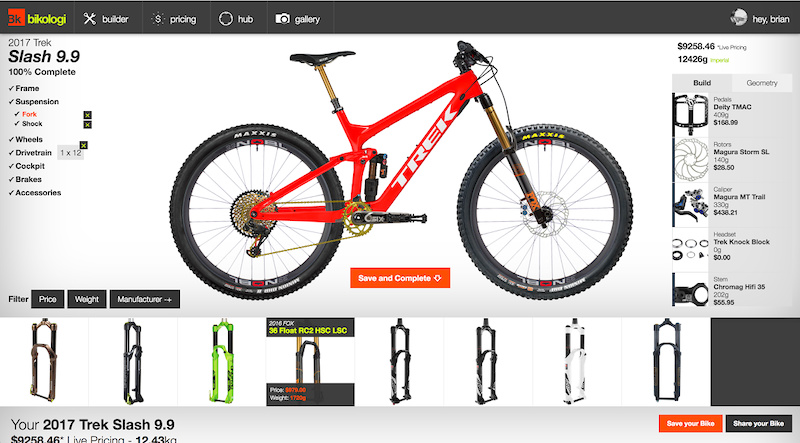 It all starts with the builder, but Bikologi is about more than just imagination. When it's time to upgrade your personal bike, use Bikologi's pricing tool, which scours the biggest retailers for the best deals. Browse the gallery for inspiration, and see what our thousands of users are dreaming of riding. The components on your build are actually compatible with one another, all thanks to some pretty sophisticated logic. That takes the guesswork out of building up your next bike, or upgrading your current one. Every feature exists to bring users closer to the bike they dream of riding, and they're all completely free. And in case you're wondering, we're just getting started. New products are added regularly, the cadence is increasing, and there are more features in the works that will support Bikologi's mission to be the world's best visual bike builder.
Keep that last bit in mind, because over the coming months, you're going to see Bikologi popping up in some surprising places. In the meantime, make sure to check out
Bikologi
, and connect with us on
Instagram
to stay up to speed.
---
MENTIONS:
@bikologi
---