blaklabl
Member since Dec 3, 2012

Male
Cave Creek , Arizona
Block user
Recent
Apr 29, 2019 at 13:13
Apr 29, 2019
Apr 5, 2019 at 8:20
Apr 5, 2019
Opinion: Carbon and Aluminum Wheels - Does Stiffer Always Mean Better?
@Explodo: My understanding was that 29 x 3.0 was for sure going away (except the Chronicle for the "Bikepackers"), I'm surprised to hear that 27.5" versions would also be going away, but maybe so. I did notice during Specialized's Spring sale they were blowing out Purgatory & Ground Control 27.5 x 3.0 tires for $40, those are the only two 3" in their lineup...2.8" tires were not on sale. Will be interesting to see what they spec the next run of plus Fuse/Stumpjumper with.
Apr 4, 2019 at 10:10
Apr 4, 2019
Jan 5, 2019 at 10:31
Jan 5, 2019
Aug 24, 2018 at 13:32
Aug 24, 2018
Aug 23, 2018 at 15:27
Aug 23, 2018
Jul 4, 2018 at 14:46
Jul 4, 2018
First Ride: Santa Cruz's New 5010
@jpcars10s: Same here. I'd take a bath selling it now, and realistically the new one would offer no incredible advances that would make buying the new one worth it. I have demo'd and hate the "long, low, slack" geometry movement. I guess I am just not Enduro enough.
Jul 3, 2018 at 8:35
Jul 3, 2018
First Ride: Santa Cruz's New 5010
And I'm over here still wondering why I would ditch my v1 carbon for this. I'm fatigued, there is literally a "new, better" bike everyday at an even higher price point.
Jun 25, 2018 at 8:05
Jun 25, 2018
May 29, 2018 at 9:34
May 29, 2018
First Look: Shimano's New XTR is More Than Just 12-Speed
@TheRaven: Thanks. I haven't "rigidly required" everything to match up until this point. I have a pieced together setup that works OK now, I just wanted to upgrade and get some additional range. It's keeping me off of new bike syndrome for a couple more years. The M9100 stuff isn't even available yet (and I wanted to do something in the next week), and knowing that I won't be using all of it I won't bother to wait. By the time I get my next bike it will have trickled down to XT and I can get the whole groupset.
Load more...
Featured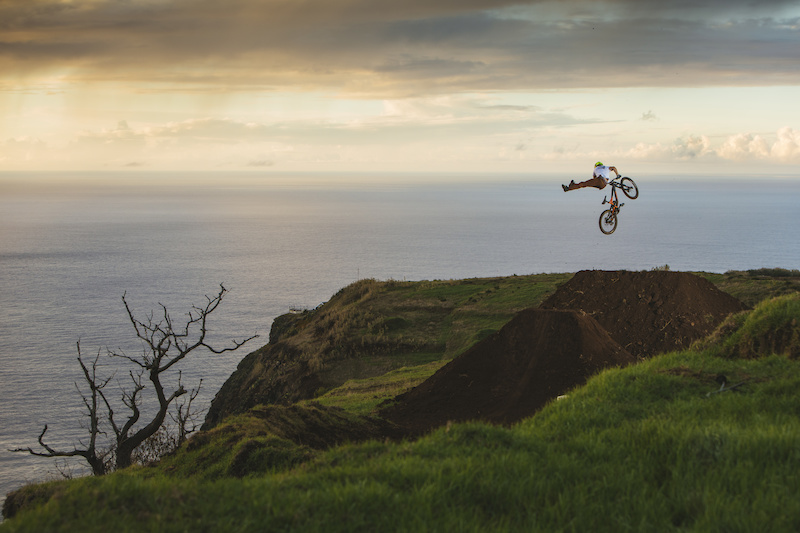 Photo by ClayPorter