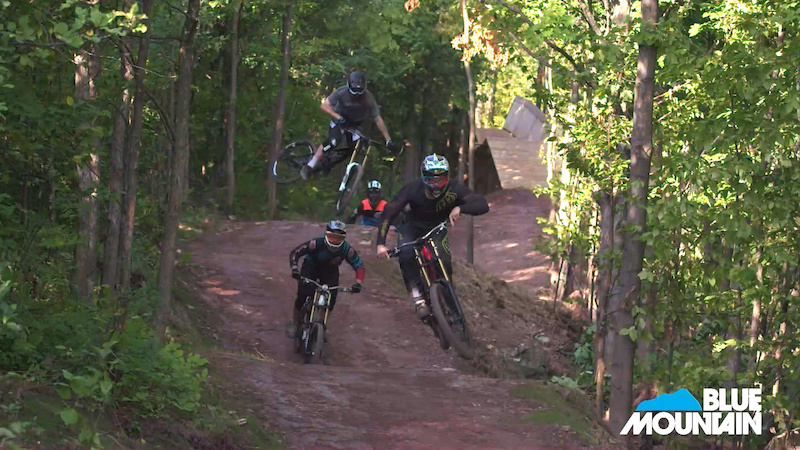 After months of hard work, the Blue Mountain Bike Park is getting ready to unveil two freshly revamped trails. Alongside John Cowan and the crew from Gravity Logic, our Trail Crew has been putting in long days to get these trails ready for public consumption following the initial phase of our Bike Park revitalization which was completed last summer.
The second phase of the project has seen the Trail Crew focusing on two trails; a Black Diamond Special Terrain trail called H2O and an Intermediate trail called Minion's Rush. Both trails put a serious emphasis on flow and will allow riders to spend countless hours working on their bike-handling skills. H2O has been built to cater to advanced freeriders. Wooden features, and takeoffs of all shapes and sizes will set this trail apart as a "must ride" for mountain bikers from across the province. Minion's Rush picks up where the Groove and the Gulch leave off, giving intermediate riders a place to develop their skills and to begin to work on their air awareness.
The Blue Mountain Bike Park will be open, weather and conditions permitting, from 10am to 5pm, Friday to Sunday weekly for the remainder of the season starting Friday, September 5.
Blue Mountain
Trailforks.com