Low Budget, Bike Movie Made in Switzerland!
For the 2009 season, the Stützrädli Crew (which means training wheels in German) planned something special. A low budget bike movie from Switzerland called "Fascinated". We just released our trailer, so have a look at it!
Details and trailer inside
,Ever heard of Switzerland? Nooo, not Sweden, Switzerland! Where everyone is eating cheese and chocolate all day long. Maybe that's not exactly the truth, sometimes we also go out for a bike ride! I'm actually talking about the country in the middle of Europe, in the heart of the alps! That's the main location of our upcoming movie, Fascinated. An absolutely epic and for freeride movies, nearly unexplored country, compared to all the awesome and well-known stuff in Canada. For some of you, it might be the first time you ever see these spots on the internet.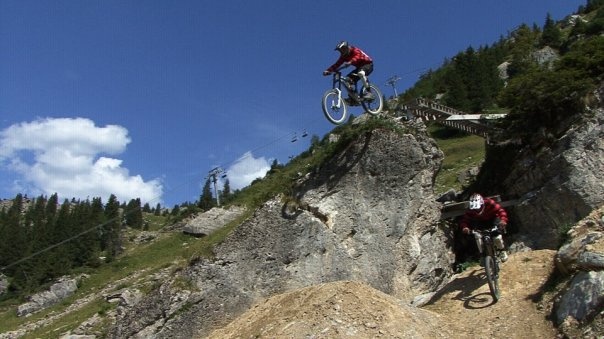 The name Fascinated already shows you the main idea for our movie. We wanted to bring you our fascination for the mountain bike sport a little bit closer. The movie is kind of a season review of all activities our crew and all the buddies around here did, during this 2009 riding year.
The plan was to do an authentic bike movie, with awesome scenery and some local Swiss riders who do their best to show you their fascination for the sport. Our movie is also about riding together, having fun and pushing ourselves.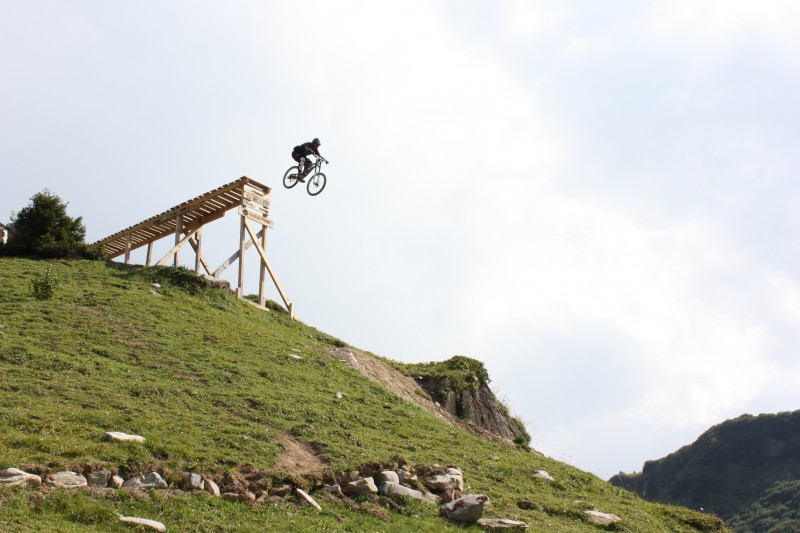 The film is actually filmed and edited by the riders themselves. The whole movie will be available by the end of the Winter
and the best thing: It's for free!
Also check out the list of riders (even though I'm pretty sure you don't know a single name from it):
Andreas Halter
Philipp Bont
Simon Bühler
Linus Büsser
Giovanni Iannelli
Daniel Feucht
Andreas Ba
Raphael Müller
Dominik Suter
Pascal Krieger
Aaron Kornmayer
Christof Heimgartner
Martin Kägi
Andoni Lopez

I would also like to thank our sponsors:
Dakine, P.O.C and Stützrädli.ch
whom all supported us with their products this season!
Ride on!