Backyard boredom might be what this started out as, but Chris and Conner Tennant would quickly adopt the idea of a backyard playground. Now some could argue that playgrounds are for prepubescent children; unaffiliated with the adolescent world of videogames, laugh grass, high school hoochies and all those other time wasting activities we considered "fun" throughout our teen years. The common backyard playground – sandbox, slide, monkey bars etc – are typically outgrown before a child has completed elementary school. So why have Chris and Conner chosen to revert back to this simplistic, childhood enactment of fun?
They've had jumps on their property for almost as long as they've been on bikes, but nothing to this scale and definitely nothing this time consuming. Over time we've seen it all here - like a scaffold drop, road gap, some shady little kickers, a trick jump, and a step up / step down; which Conner once hucked no footers off of, while Garry made gunshot noises, while filming. But this time around Conner and Chris were going to do things right.
Conner started the playground's construction off in the back, with a vision of a dirt jump set he started plugging away with his pick axe, shovel and DIY sifter.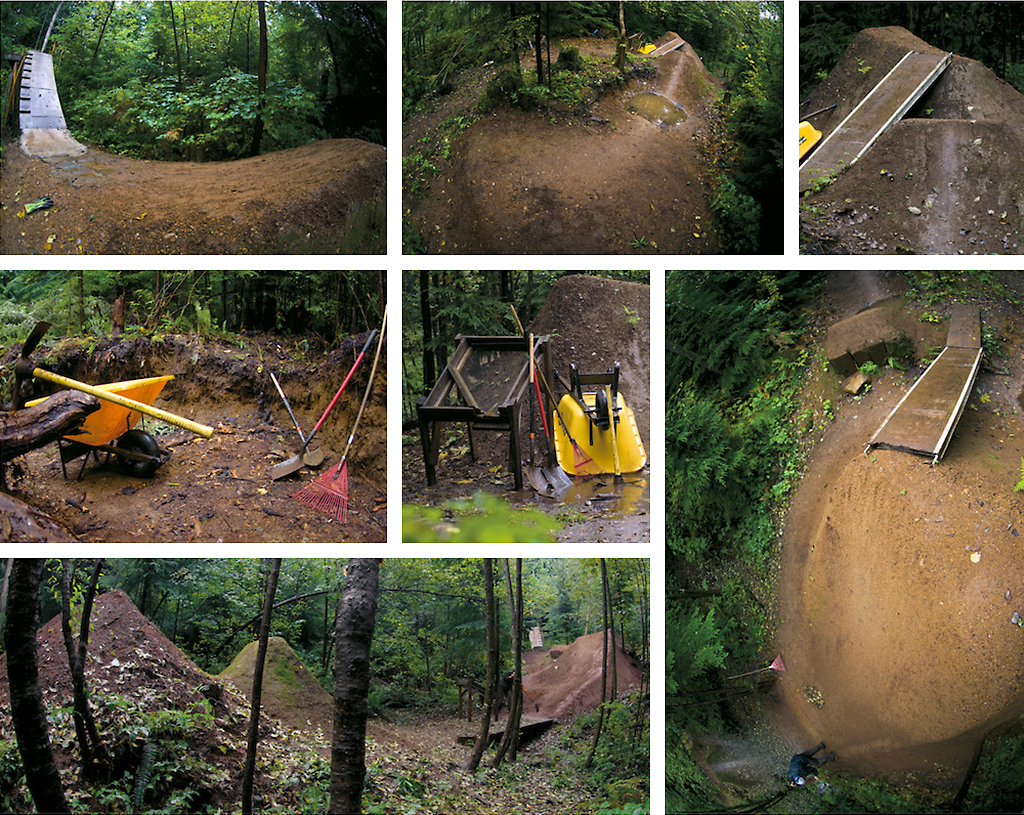 The Sandbox
Conner spent an immense amount of time in his sandbox, putting in solo dig sessions after school and work and everywhere in-between. Months passed, dirt was moved; lots of dirt – hauled from the surrounding suburb of forest to the exposed strip of uprising infrastructure. He dug around trees, strategically mapping his way throughout the forest for usable dirt. Hand shoveled, wheelbarrow transported, sifted, sculpted, burned and cooled to perfection – the dirt used goes through a vigorous assembly line before it can be stamped with Conner's seal of approval.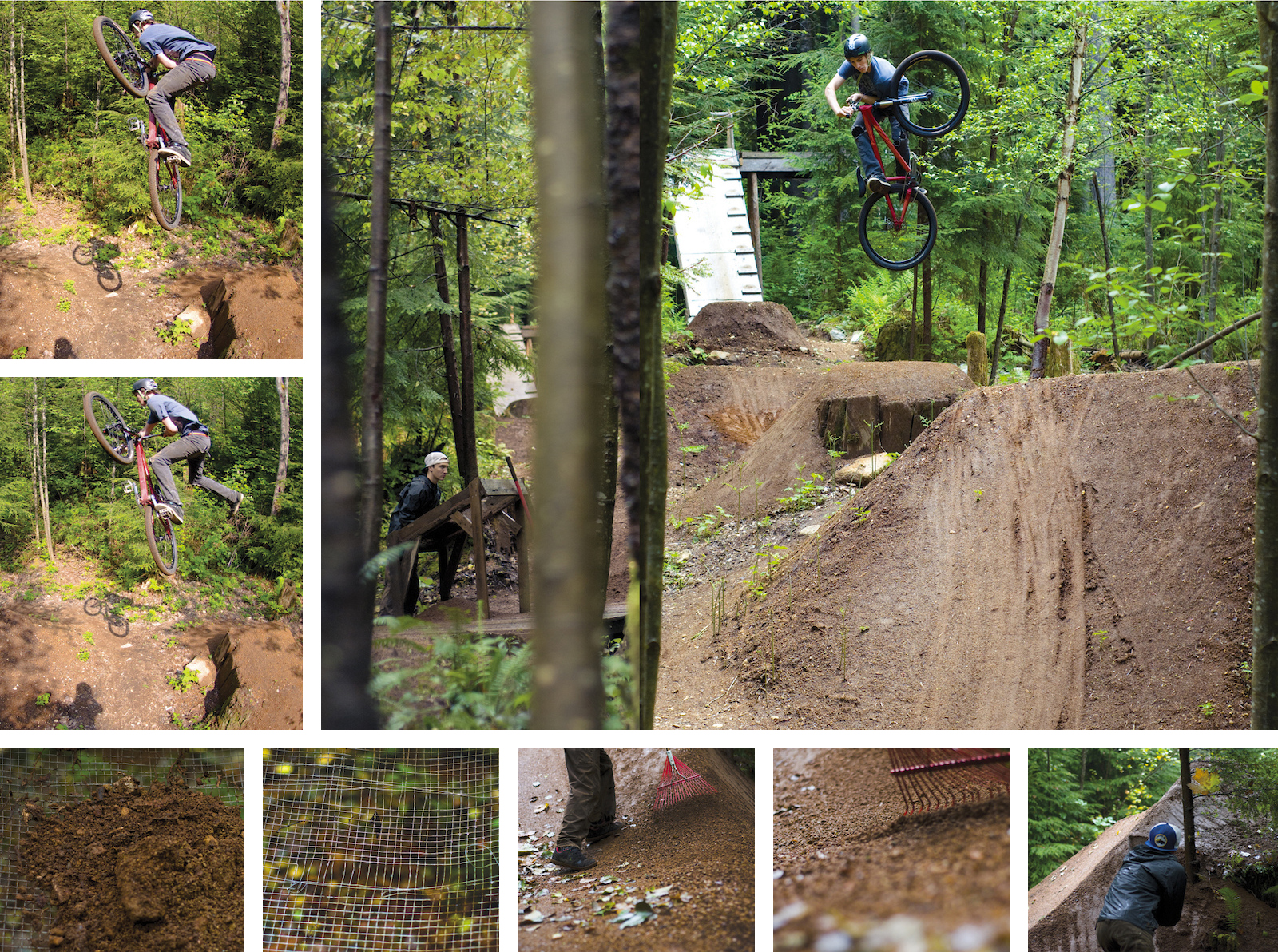 Dig, Build, Ride
With a little help from his brother and friends, Conner managed to create a jump line of worthy size, and a hallowed out chunk of forest that would sleep over 30 hippies comfortably. This dig hole is about four to five feet deep, with enough room to move about freely like you're in your own living room.
The playground includes a variety of jumps and berms – much like the monkey bars, having to link up from one feature to the next – as well as a wooden roll-in that would act as the slide. The landings on these jumps tower over you like a bouncer at a bar; intimidating, and if you couldn't play it cool you would normally end up face down, parallel with the ground. Or maybe that was just me?
This playground wasn't built for children; instead, it was built for the children still living within ourselves. An open pit for youthful play and an escape from the stressors and responsibilities associated with growing up and becoming an adult. This playground is somewhere we can gather and goof around, act like complete idiots, and try and prolong this sense of utter freedom we once had as kids. This playground is where we play. And this is only the beginning.
-Photos, video & words by
BrockAnderson