There are various ways to view a photo: large prints, magazines, online, projectors etc. Ever since I could remember, I would always find myself "reading" the books with the best drawings or images. Which of course, as a kid, was definitely any book by Dr. Seuss. I was fascinated with the story telling abilities that these images held; you didn't even have to read books like "Go Dogs Go" to understand what was going on. You could basically write your own story to accompany the images, and my arousal in photography probably dates back to these childhood books. I got into mountain biking at a fairly young age, and once I had "read" my first BIKE magazine, I was begging my parents for a subscription. I was never much of a reader, so more often then not the articles got bypassed; and being a kid, there was not much of a point to read the bike reviews... I was just interested in the few pages of pictures that BIKE calls
Buzz
. Full page spreads from photos by the likes of John Gibson and Sterling Lorence, this is what fueled my passion for biking and photography.
My photos early on - and probably still to this day - are greatly inspired by
Buzz
and the
Photo Annuals
. For me, this was the only place for years to view quality mountain bike photos. The internet, and Pinkbike specifically, have really changed that over the years. When Picture of the Day - or POD - was first introduced, it brought a whole new medium, and ease of access, for quality content. Because of this, I found myself shying away from magazines for quite some time. It wasn't until I started a darkroom photography class that I really began to appreciate the printed photo. As the printed photo is the final product, you get a better sense of how the photographer originally envisioned their photo, and their is nothing counter-acting on the photos appearance. Computer and laptop monitors are all set up differently, and because of this, you may see photos posted online differently then how the photographer does. The slightest calibration error may cause your screens brightness, contrast or color to be off, which can result in a non intentional misinterpretation of a photo; so please keep that in mind when commenting on photos online! Also, if you really appreciate quality photos, make sure to pick up a magazine once in a while, or break the bank and go buy a large print!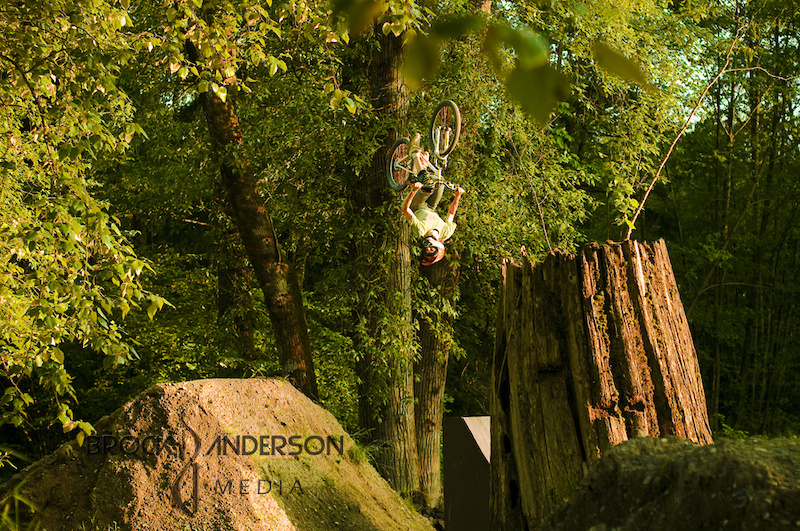 Nick Tingren
Unfortunately online we will never be able to view large scale images like you can on paper - unless you're connected to a 40" plus high definition big screen. So because of this, my favorite way to share photos is through slideshows. It is an easy way to share photos as a "series", and you have the ability to add to the mood through editing techniques and the incorporation of a song. Quite often I find my photography having a strong influence on the way I shoot videos, but here is a unique instance where my experience with video can be used to better my photography. I spent a lot of 2011 experimenting with film photography, but this slideshow represents my digital work. I shot this slideshow using a Nikon D300, a 10.5mm f/2.8 (fisheye) and a standard 50mm f/1.8. I do not use flash, and I do not shoot "burst photos". I hope after people watch this, they will realize that you don't need to spend a lot of money on gear to walk away with nice photos. This slideshow features riders: Chris & Conner Tennant, Wylie Easton, Paul Genovese, Nick Tingren, Dennis Langenstam, Jeremy Stowards, John Rempel, Issac Mcbain & Paul Bodner.
Enjoy!

Also, just a reminder to have
FUN
with your photos. Don't stress about your photos following rules and technicalities; because at the end of the day the only person that needs to enjoy your photos is
YOU
. A good photo is one you enjoy, regardless of it being technically sound or not.