Crankworx Whistler kicked off today with a high-energy start with a display of fitness, bike handling skills and strategy in the Fat Tire Crit. Excited fans gathered in full force to cheer at the opening event of Crankwork Whistler's 10th Anniversary, which had riders circling an 800 metre loop around Whistler Olympic Plaza and pedaling flat out for the majority of their near 20 minute race.
Riders raced elbow to elbow in a pack as they lapped Whistler Olympic Plaza and made tactical moves throughout the race not to be caught by the motorbike pulling up the end of the pack and subsequently removing riders from the race. In the women's race, second place finisher Leah Guloien appeared to have a confident lead on Jean Ann Berkenpas until Berkenpas out-sprinted her in the last 10 meters of the race. "I tried to get away early on, but there were enough strong girls to chase me," recounts Berkenpas. "When Leah made a breakaway I worked to stay with her and managed to sprint away from her at the very end."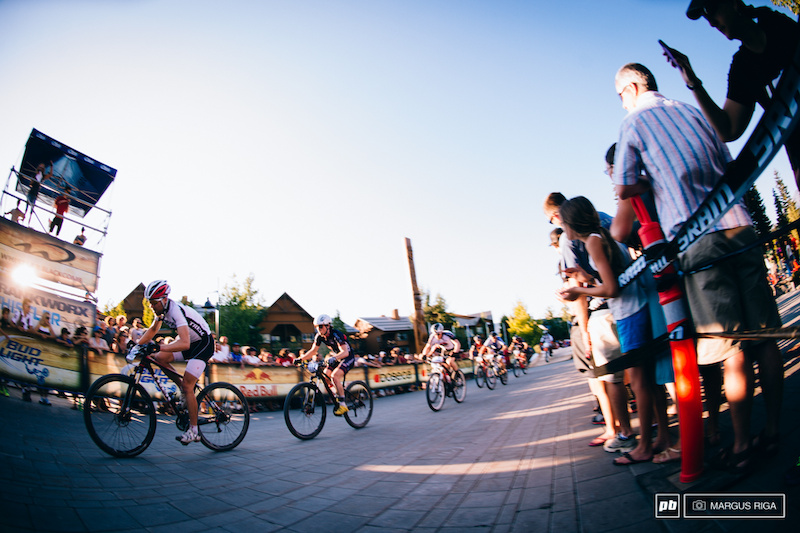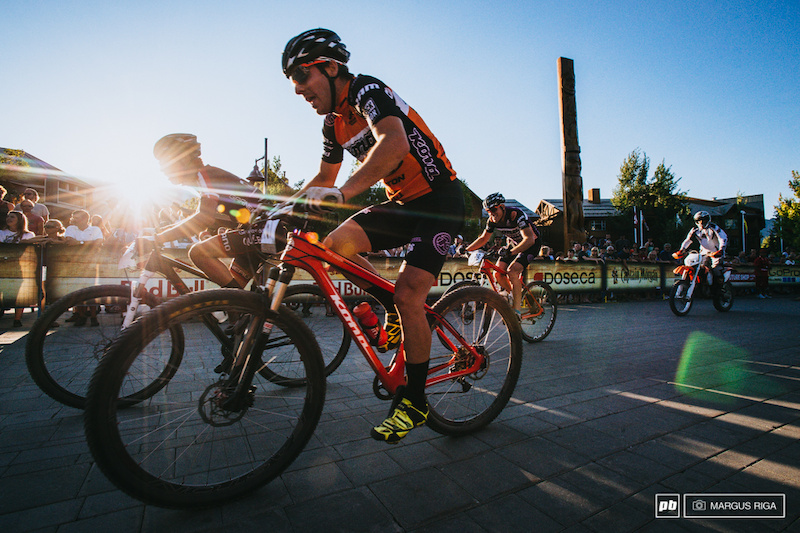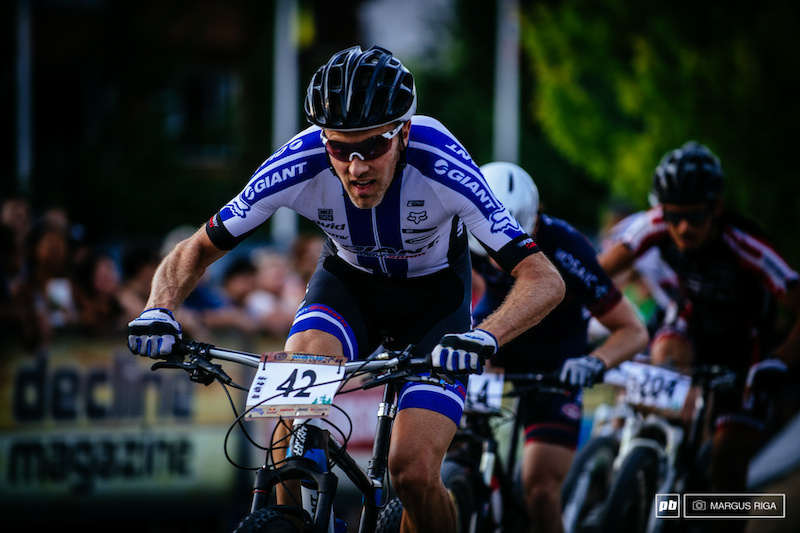 A criterium, or crit, is traditionally a road bike race held on a short course on blocked-off city streets. Crankworx Whistler has put its own spin on the event by requiring all participants to race on mountain bikes with 26, 27.5 or 29 inch wheels. The 800 metre closed course around Whistler Olympic Plaza was primarily paved with a short crushed gravel section and each lap took riders an average of 40-45 seconds to complete.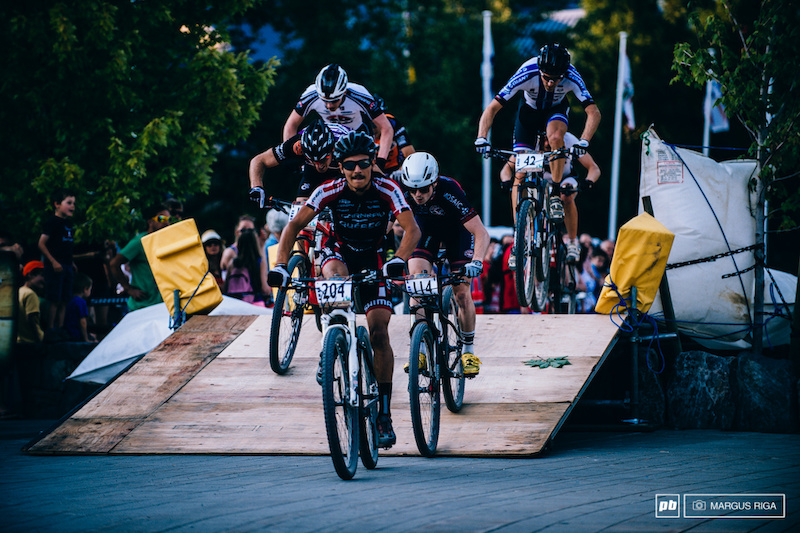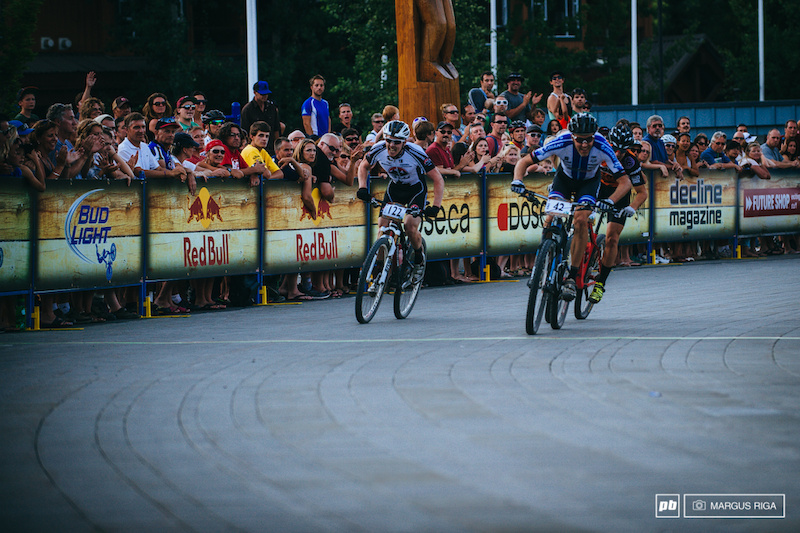 In his second consecutive year of winning the Fat Tire Crit, Bend, Oregon native, and Giant Bicycles rider, Carl Decker called the course "scary in places," and admitted his win wasn't easy. "It was so tight between riders," says Decker. "It was about maintaining focus and not making errors. Letting your tires drift on pavement is pretty scary."
Women's Results
:
1. Jean Ann Berkenpas
2. Leah Guloien
3. Brandi Heisterman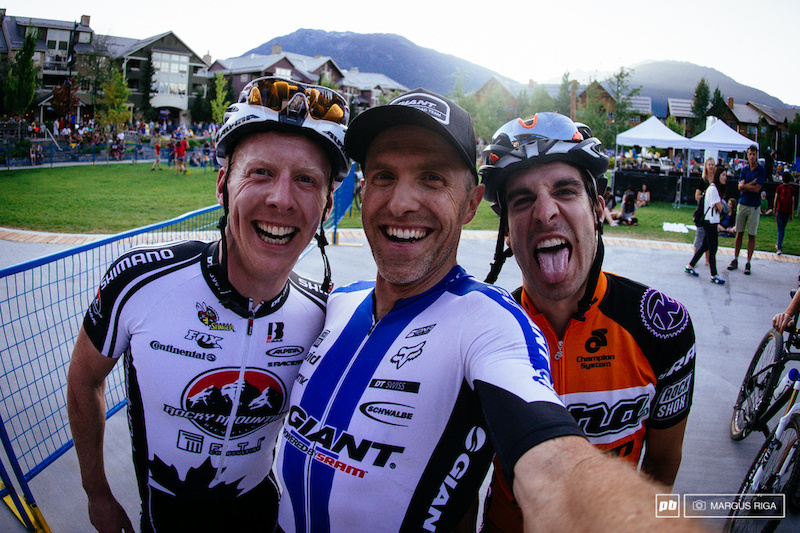 Men's Results
:
1. Carl Decker
2. Spencer Paxson
3. Greg Day
After the Fat Tire Crit award ceremony, the Bud Light Crankworx Concert Series began on the Crankworx Main Stage in Whistler Olympic Plaza. Vancouver-based quartet, Rich Hope and His Evil Doers played a bluesy opening set, followed up by headliner Matt Mays and his light rock melodies, perfect for a summer night. The Bud Light Crankworx Concert Series is partially funded by the Resort Municipality of Whistler (RMOW) through the Province of British Columbia's Resort Municipality Initiative grant.
Tomorrow Crankworx has a full day of sport and music lined up with the Dual Speed & Style from 5-7pm in the Whistler Mountain Bike Park and Mother Mother and Daniel Wesley on the Bud Light Crankworx Concert Series Main Stage in Whistler Olympic Plaza following the awards ceremony.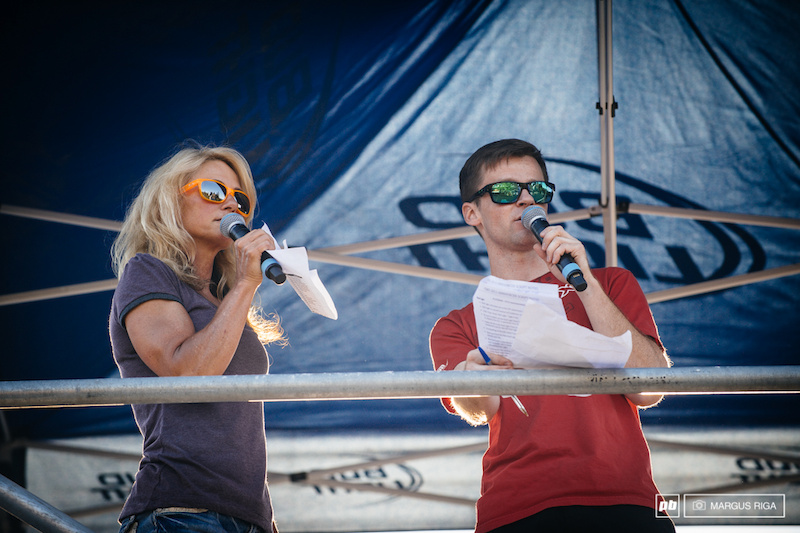 On Sunday the SRAM Canadian Open Enduro, presented by Specialized, which is the fifth stop on the newly created Enduro World Series tour, will commence in and around the Whistler Mountain Bike Park.
Online results
More images from the race coming soon
.
August 9-18, 2013, the world's best downhill, slopestyle and enduro riders will migrate to the Whistler Mountain Bike Park for the 10th Annual Crankworx Whistler. Crankworx Les 2 Alpes will take place July 6 – 14, 2013 and is the only Crankworx event to take place outside of North America. High-summer's convergence of all things freeride, Crankworx is a 10-day festival of epic endurance, supreme flow, monster air and vertical-dropping riding. A time-tested stage for gravity-fed mountain biking, Crankworx has forged the future of freeride, launched careers and raised up a spectacle out of dirt, sweat and cheers. Feel the impact. Embrace the amplitude. Experience the awe that is Crankworx Whistler 2013.