The Goats have found a new home – Silver Star Mountain Resort, Vernon BC for the Goat Style Bike Festival, 2011 – August 11th to 13th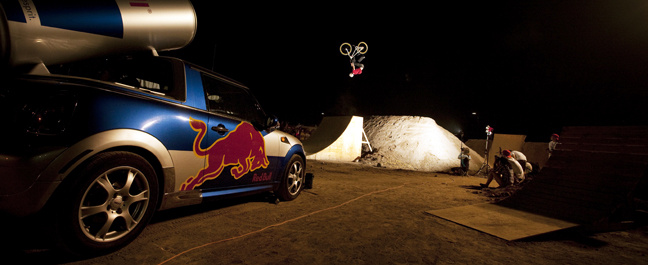 After five years the goats have grown bigger, stronger, and faster, their sure-footedness has allowed them to endure even the gnarliest of extreme. It didn't matter if a bone was broken, or if rain flooded the grounds, even flung into the air by fanatical gusts of wind (yes, we actually had a mini tornado rip through Goat Style 2010), they pushed on in pursuit of "higher ground". For five years they've learned through experience, gaining the skills needed to stand tall, to become the strongest of the strong, burly mountain goats facing off against the world. Going into their sixth year, the goats have shed their winter's coat, showing off new muscle, new members to their "herd", they're ready, chomping at the bit (figure of speech as I said goats, not horses) for Goat Style 2011, a year for records to be broken, new levels to be reached, and any said limits to be smashed.
Goat Style Bike Festival has been evolving since its conception – from a couple of dirt jumps to an event that now has a reputation known worldwide. For its first five years, beautiful Creston, BC, has played host to Goat Style. For 2011, by August 11th, Goat Style will have settled into its new home…Silver Star Mountain Resort, Vernon BC. You wanted a bigger course, you wanted bigger features, bigger jumps, more ampage, more hype, more people, more accommodations…well…now you've got it, at Silver Star, "Rated as one of Canada's Best mountain bike experiences, Silver Star is truly an exceptional summer adventure in super natural British Columbia. The Comet Express is a 6-passenger chairlift converted to a 4-bike carrier lift that gains access to 18 distinct trails and 1600 vertical feet of riding. Discover everything from beginner biking trails winding through wildflower meadows to expert runs filled with berms, tabletops and adrenaline pumping features that challenge the hard-core rider. Silver Star has abundant machine made and natural terrain that will entertain even the best of mountain bikers. Some of our new jump trails like Pipe Dream and Rock Star have developed reputations as some of the most progressive and fun bike trails around."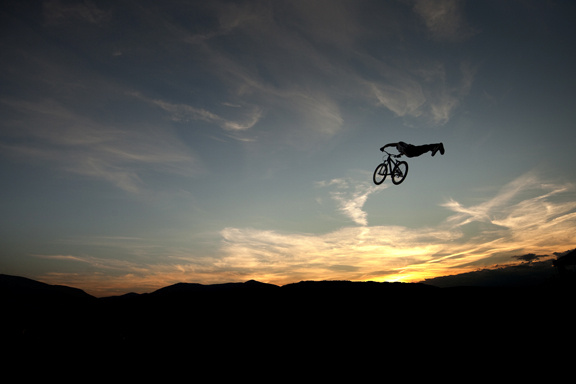 Goat Style 2011 will be the official last stop of FMBA's North American Tour – if there's a points race, down to the wire, Goat Style will be it, the "last chance". Don't miss one of the biggest events in North America. August 11th-13th Friday Night Lights, Slope Style, 200 competitors, and so much more, it's going to be insane.