The 50/50 are Crankbros' flat pedals, with a unique feature of removable plates, which allow pin location to be easily customized. With the removable plates, pins can be accessed from the back. No matter how worn down the pins get, they can always be removed. The plates are made of a harder aluminum than the pedal body, which is smart, since they are located in the pedal area that gets the worst abuse.
There are two versions of the 50/50 pedal. The XX, which I am running, have sealed cartridge bearings and weigh 558g. The X type have ball bearings, and weigh in at 618g. Both come with a second plate and long pin set. Besides looking extremely slick, my 50/50XX are light and their long pins provide good grip. Since putting them on, I have not slipped a pedal, for which my shins are grateful. I have mine set up with 9 pins per side, with space for more if I see a need for them. Although two months is not a long-term durability test, my 50/50 bearings feel as smooth as the first ride, and have been problem free.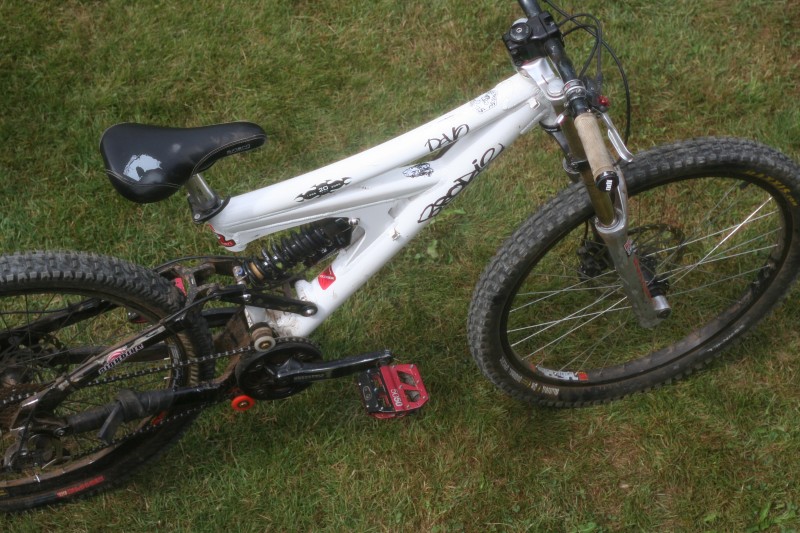 Rumor has it that the two plates on the pedals can separate. I did not experience a problem with this, and after two months of hard use in the racing and training circuit, the plates were still secure to the main body.
If you are looking for a great looking set of pedals that will keep your feet glued to your bike without weighing your ride down, the odds are you will dig the Crankbrothers 50/50. The 50/50X are available in sage/anthracite or silver/anthracite and retail for $90. The 50/50XX come in black/silver or red/black and retail for $130. Extra plates and pins are available in a variety of different colors.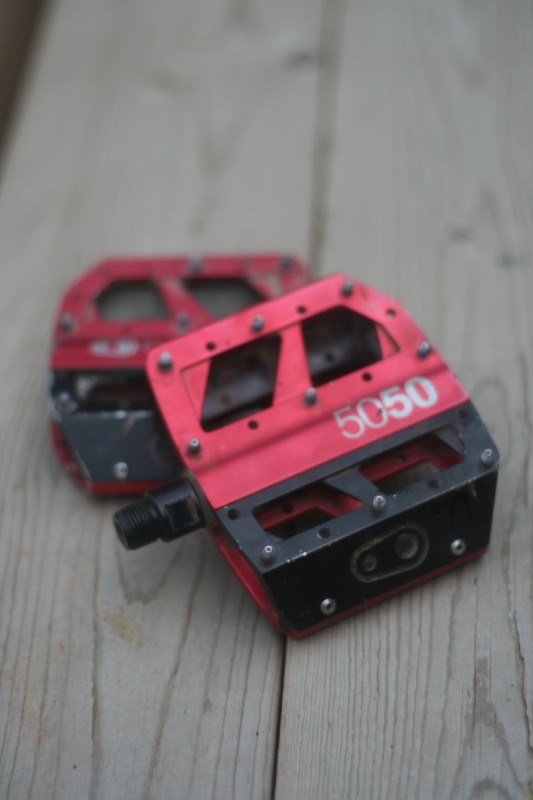 Check out
www.crankbrothers.com
for more information.
-
Kat Popma
Loeka Clothing